All Blogs
Health Care Staffing
How To Overcome Short-term Low Staffing Problems In the Healthcare Industry? | Collar Search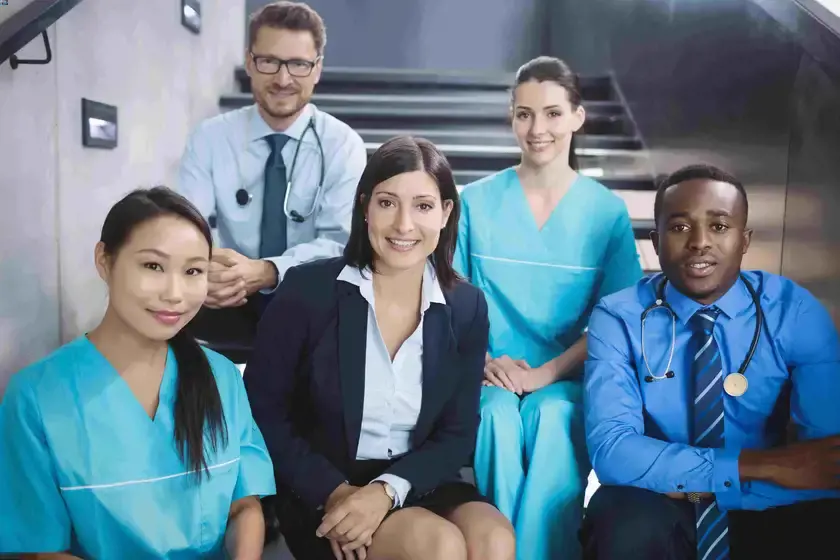 September 07,2023
The healthcare industry stands as one of the most crucial pillars of our society, dedicated to safeguarding and improving the well-being of individuals. However, the shortage of temporary workers remains a persistent challenge within the sector. While healthcare facilities attempt to provide quality care to patients, a sufficient number of skilled staff can impede their efforts. This blog will conduct an in-depth healthcare industry analysis, focusing on the viability of establishing collaborations with Healthcare Staffing Agencies. This strategic approach presents a formidable solution for effectively managing short-term staffing shortages within the sector.
Recognizing the Impact of Short-staffed Problems In Healthcare
Highlighting the critical importance of maintaining optimal workforce levels within the healthcare sector is a pressing concern. Transient reductions in staffing can adversely affect patient outcomes, staff morale, and overall operational efficacy. The quality of care patients receive directly influences their overall health and well-being, a factor profoundly shaped by the quantity and competence of accessible healthcare professionals. Lengthy wait times, rushed procedures, and the potential for medical errors are all consequences of inadequate staffing, each posing a significant threat to patient safety.
Additionally, the quality of care delivered by medical personnel is closely connected to the job satisfaction of the workforce. Individuals within the staff who contend with excessive workloads and find their skills underutilized are susceptible to burnout, leading to diminished job contentment, elevated rates of turnover, and an overall erosion of morale. Beyond its immediate effects on staff members, this phenomenon reverberates through patient care as fatigued personnel may encounter difficulties providing the requisite attention and compassion.
Why Partner With a Healthcare Staffing Agency?
When encountering temporary staffing issues, healthcare institutions discover a valuable ally in Healthcare Staffing Agencies. These specialized organizations excel in the rapid identification, evaluation, and deployment of skilled healthcare professionals, effectively bridging the divide created by staff shortages and ensuring the delivery of top-tier patient care. Below are compelling reasons why forming a partnership with a Healthcare Staffing Agency represents a judicious choice:
Provides Flexible Staffing Solutions
Healthcare staffing firms recognize the inherent unpredictability in the demand for healthcare services. They offer flexible staffing solutions that enable institutions to adjust their workforce in real time, responding to patient volume fluctuations and their regular employees' availability. This flexibility guarantees continuity in patient care, even during periods of high demand or unexpected staff absences.
Expertise in Short-term Assignments
In contrast to permanent recruitment, temporary staffing necessitates distinct skills and capabilities. Healthcare Staffing Agencies concentrate on short-term assignments, enabling them to identify individuals well-suited for the dynamic temporary work setting promptly. These adept professionals become invaluable assets in emergencies as they readily adapt to changing circumstances with remarkable agility.
Highly Efficient Hiring Process
One of the primary advantages of collaborating with a Healthcare Staffing Agency is the expedited hiring process. These organizations maintain extensive networks of pre-screened medical professionals, enabling them to swiftly align qualified candidates with the specific needs of the healthcare facility. This efficiency is vital in urgent situations where time is of the essence.
Access to a Large Pool of Talents
Healthcare Staffing Agencies have access to a vast and diverse pool of specialists. These organizations excel in identifying the most suitable talent for various roles involving administrative staff, physicians, medical technicians, or registered nurses. This access to a wide range of specialties empowers healthcare facilities to maintain their commitment to delivering top-notch care, even in the face of staffing shortages.
Ensures Seamless Operations
Temporary staffing shortages can disrupt the seamless functioning of healthcare institutions. Collaborating with a healthcare staffing service can mitigate these interruptions by providing experienced professionals who seamlessly integrate into existing teams. This integration ensures the continuity of facility operations and consistent patient care.
Adopts a Collaborative Approach
Healthcare staffing services unite closely with healthcare facilities to understand their unique needs and challenges. This collaborative approach enables agencies to provide tailored staffing solutions that align with the facility's goals. The partnership between healthcare institutions and staffing firms creates a win-win scenario, benefiting patients and healthcare professionals.
Collar Search: Your Partner In Overcoming Staffing Problems
Collar Search acknowledges the importance of consistently delivering high-quality patient care, even in temporary personnel shortages. Our healthcare staffing solutions are meticulously designed to seamlessly bridge staffing gaps, ensuring uninterrupted operations and the delivery of top-tier patient care. With an in-depth comprehension of the complexities of the healthcare industry, Collar Search offers healthcare facilities a dependable solution to address staffing shortages.
Our services encompass a wide range of healthcare professionals, including nurses, physicians, medical technicians, administrative staff, and more. We maintain a diverse network of pre-screened candidates, enabling us to promptly connect you with qualified individuals who meet your facility's specific requirements.
Are you prepared to confront the challenge of temporary workforce shortages? Reach out to Collar Search today to explore how our healthcare professional solutions can ensure the continuity of care and operational efficiency. Allow us to become your trusted partner in bolstering the resilience of the healthcare industry.
About Healthcare Staffing
Frequently Asked Questions