Logistics RPO Services
Forerunner Of Logistic Recruitment Process Outsourcing Services In India
Collar Search offers result-driven logistic RPO services to businesses of all sizes and industries. We aim to provide a one-of-a-kind logistic recruitment outsourcing service to all its clients and that too at affordable prices. So, get in touch with us and avail of the benefits of working with a professional logistic recruiting firm in India.
We help our clients in simplifying the logistic recruitment process by offering them our tested methodologies, latest technology, and a team of some of the best recruiters. We work towards driving efficient results without the complexities, and that's what makes us the industry leader in the logistic RPO industry. We found the right way of bridging the gap between the company and the candidate. Based on industry guidelines and backed up by the best technology, our logistic RPO service helps businesses to build a skilled, agile, and motivated workforce.
Our Principle: The Right Man For The Right Job!
Due to the sudden growth in the logistics industry in India during the past couple of years, the demand for skilled and talented logistic based workers has increased a lot. But companies are not able to match the pace with the demand and increasing growth due to lack of right candidates. This is what pushes the logistics companies behind in the neck-wrenching race of competition. But you can gain strategic advantage by opting for our result-driven logistics RPO services.
Collar Search works towards finding the right candidate within a minimal time frame and by utilizing minimal resources. This approach allows us to stand out from the crowd and deliver exceptional logistics RPO services. We can help you to relive strenuous HR related operations so that you can focus on your core business tasks.
Our Principle: The Right Man For The Right Job!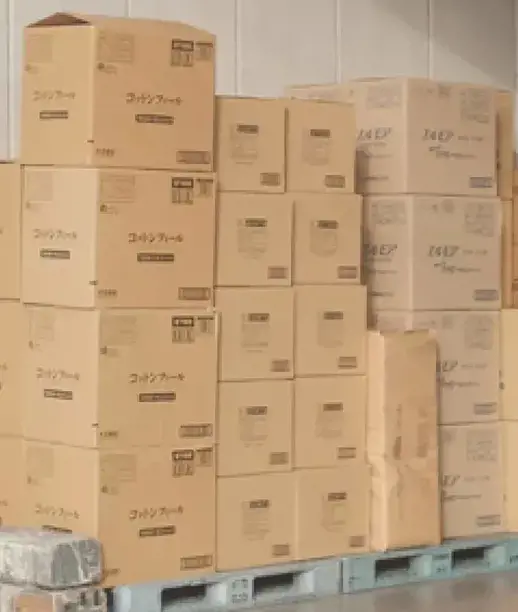 Benefits Of Hiring A Logistics RPO Firm
Fulfill the manpower requirements of your organization without investing much time, money, and effort.
Smooth hiring process and make recruitment the core strength of your business while building a smart workforce for your organization.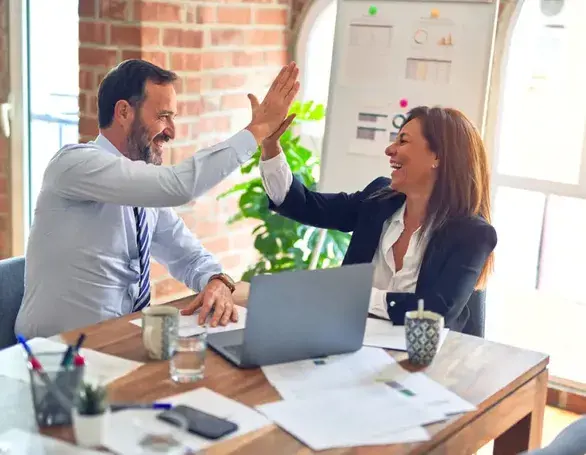 Add value to your organization by choosing Collar Search as your
logistic recruitment services agency

and keep the talent pool filled with the right candidates.
End To End Service
We act as a one-stop-solution for all your logistic requirement needs as we offer end to end logistic RPO services. From analyzing the position to screening, we take care of the complete recruitment cycle while acting as your extended HR department.
Competitive Edge
Gain a competitive edge over other players in the industry by taking advantage of the data-driven recruitment process outsourcing service. Getting ahead of your competitors has never been that easy as it is with Collar Search as your logistic RPO partner.
Quality
Enhance the quality of hire and work with only the best in the industry as we deploy a world-class recruitment process that ensures high quality of hires. With our end to end customizable logistic RPO services, you will always get the cream of the crops, and that's what makes us different from other players in the industry.
Cost-Saving
Save money on hiring, managing, and training full-time HR professionals in your organization by choosing Collar Search. Along with this, you will also be able to save money on the in-house recruitment process.
Logistics RPO Services
Our USP
We are powered with the latest technology that helps us to simplify the recruitment process.
Extensive recruitment experience in the logistics industry with recruiters specialized in the same.
We work in collaboration with our clients in order to keep a close watch on their needs and demands.
We have a constant urge to keep improving our process.
Logistics RPO Services
For Logistics RPO, we specialise in
Assembly Operator Recruitment
Assembly operation is a critical job that requires qualification, hands-on training, extensive experience. Collar Search has been helping logistic companies with technically adept and product specialist assembly operators.
Warehouse Associates Recruitment
Collar Search warehouse recruitment solution will place such warehouse associates capable of managing, organizing, and retrieving stock in a manner that streamlines the entire logistics process.
Production-Level Recruitment
Production level technician engineers should come with qualifications, experience, and extensive knowledge. Collar Search assists logistics and 3PLs in finding efficient product level leaders that can speed up the productivity without compromising on the quality.
For More Details About Our RPO Services Please Contact Us
Logistics RPO Services
Frequently Asked Questions