IT RPO Services
Quality Offshore IT RPO Service Provider In India
If you are looking for the best offshore IT recruiting firm in India and don't wish to spend a fortune, then you have come to the right place. We at Collar Search offer the best offshore IT RPO services at an affordable price, and the best part is our RPO services are backed by the latest technology and result-oriented methodologies. We have been in offshore IT recruitment outsourcing services for many years now, and we can help you solve your offshore IT recruitment needs without any hassle. By taking advantage of our HRMS technology and by assigning seasoned IT recruiters, we can provide you with the best workforce. Choose us as your IT recruiting agency in India and witness the wonders of working with professional RPO service providers.
By choosing Collar Search as your offshore IT recruitment services agency, you can gain a competitive advantage over other players in your industry while getting the global level workforce for meeting your business needs.
Our Principle: Building A Smarter Workforce Through Quality Hires
Those days are long gone when you need to take a shot at each and every service alone. If your hands are tight and if you don't have the experience of designing and implementing a result-driven recruitment process, then it's the right time to work with a reputed offshore IT RPO services company like Collar Search. With IT becoming an inseparable part of each and every type of business, it has become very necessary to work with the right IT professionals, and this is where Collar Search's world-class offshore IT recruitment outsourcing services come into the picture.
We don't just fill the vacant positions in your company, but we make sure that the candidate forwarded by us can contribute towards the growth of your organization and play a key role in the company's development. We are not just an offshore IT RPO service provider, but we are a medium of growth for many businesses from different industries.
Our principle: The Right Man for the Right Job!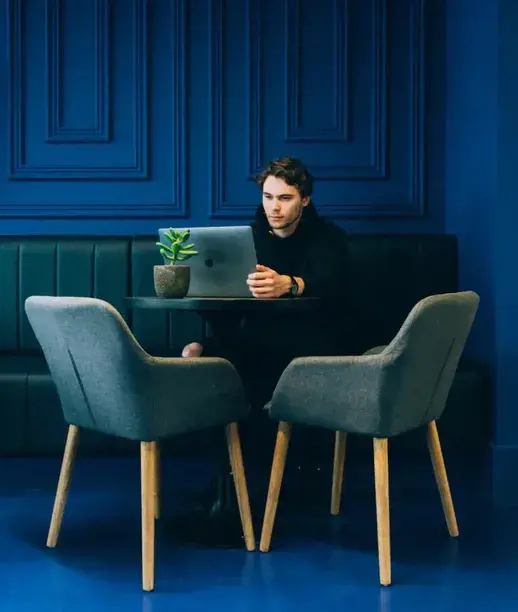 Benefits Of Hiring Offshore IT RPO Company
Attract better talent from the IT industry and reduce time-to-hire so that you can maintain your business continuity by working with a reputed offshore IT RPO company.
Free up your internal resources and allow them to work on other important tasks while your business thrives on a result-driven recruitment process.
Achieve a lower cost per hire and get a competitive advantage over other players.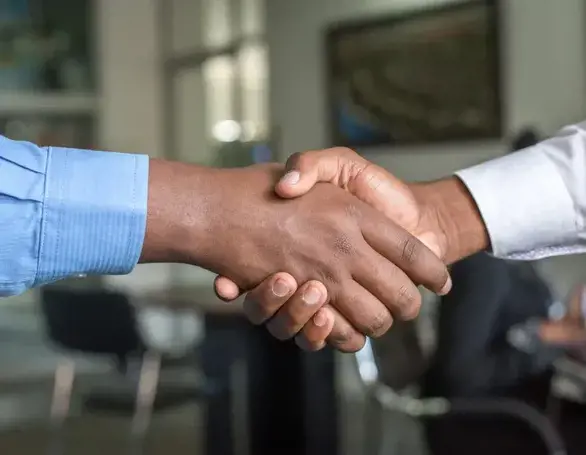 Achieve lower cost per hire and get a competitive advantage over other players.
Building a smarter workforce through quality hires
Dedicated Team
We have a complete team of dedicated recruiting professionals that will solve the offshore IT recruitment requirement of your company in the most simplified way possible. Our team of experts has IT recruitment experience for many years.
Technology Driven RPO
Our result-driven offshore IT RPO services are backed by the latest technology that facilitates seamless communication and effective collaboration. Our passion for using the best technology helps in delivering top-notch offshore IT RPO services.
Speed
By choosing the offshore IT RPO services from us, you can continue to race ahead in the competition as you will get access to the most profitable recruitment solution that will come along with very quick turnaround time.
Innovating Sourcing Strategies
We believe in innovation, and that's why we are committed to offering innovative sourcing strategies that come along with different ways of measuring success and keeping tabs on each stage of the recruitment process.
Flexible and scalable RPO services that fit like a glove in your needs.
Partner with some of the most trusted brands in both Canada and the USA
Competitive pricing that makes RPO service economical and cost-effective
Help in attracting and acquiring the best talent from the industry
IT RPO Services
On-Demand Offshore IT RPO Services
Recruiters On Demand
Collar Search provides recruiters on-demand service for organizations that wish to expand their workforce but do not have the right resource to find and hire them. We will provide recruiters specializing and holding experience in different industries.
Contract Recruitment
Collar Search provides contractual recruitment solutions for when an organization, big or small, requires skilled candidates for a set period of time. We make sure you pay the contract workforce that has the skill set you are looking for that particular job.
Contract to Hire Recruitment
Collar Search will assist you in sourcing and recruiting candidates that you can engage for hiring if you find them suitable for the position and your organization.
Project-Based Recruitment
Different projects require different specialists, technicians, skills, expertise to ensure productivity and efficiency. Collar Search will assist you in hiring project-based staff for businesses across industry and different scales with a cost-effective strategy.
Permanent Recruitment
You need a permanent staff that is loyal, ensures a high retention rate, and boosts productivity. Collar Search proffers quality permanent individual, team recruitment solutions for businesses looking for offshore IT solutions.
Executive Recruitment
An offshore executive should be able to efficiently manage and ensure productivity from the offshore IT team. Collar Search provides executive recruitment solutions that bridge the communication gap, assures easy integration, and streamlines the entire process.
For More Details About Our RPO Services Please Contact Us
IT RPO Services
Frequently Asked Questions