All Blogs
Recruitment Recruitment Process Outsourcing
Tips To Hire The Best IT Staffing Services Agency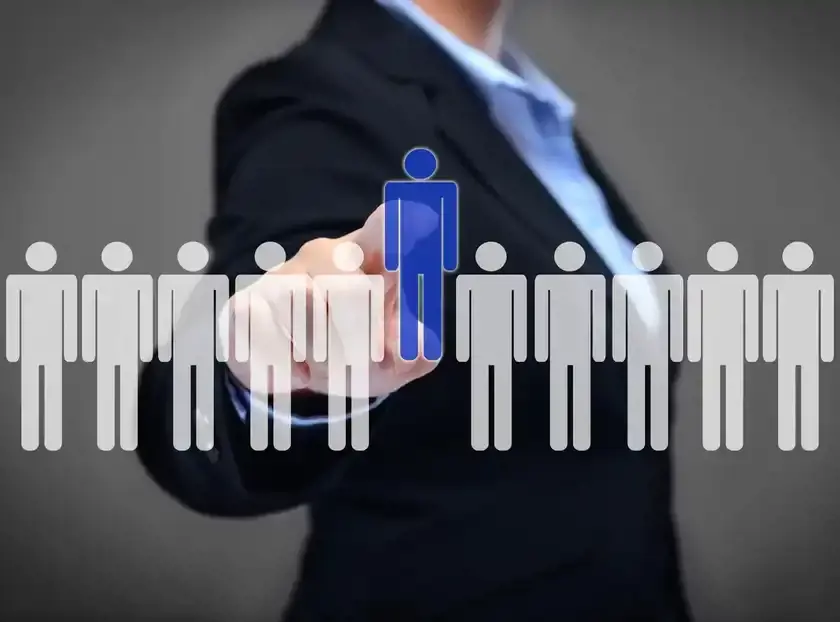 January 15,2021
Gone are the days when people only relied on the Human Resource Department to hire personnel for their firm. These days people partner with staffing agencies when they want to expand their business and save time invested in recruitment and selection. This process is called Recruitment Process Outsourcing (RPO).
An IT Recruitment Services Agency is a firm which recruits employees for other business firms who have vacancies for talented candidates. So, if you need people for handling the technical aspect of your firm, then collaborating with an IT Recruiting Firm India based, would be an excellent option.
IT personnel includes people who have polished technical skills and soft skills for the growth of your business. Hence, to hire efficient and suitable employees with help the best of an IT Recruiting Firm India situated for finding ideal nation-based candidates, you will first have to hire the best IT Recruitment Services Agency.
So, here we bring you some essential tips to hire the best IT Staffing Services Agency for the welfare of your business:
1. Understand the position you are looking to fill
When looking into the profile of an IT staffing services agency, you must have a clear understanding of the position you are looking for.
In the case of IT personnel, you will have to understand what kind of a position it is. You will have to understand things like, do you need an employee for a permanent position, or will it be an internship? Will it be a part-time job? If yes, for how many hours a day?
This way, you would know if the said IT recruiting agency India based would be able to give you what you need or not. Such things will have to be understood in advance to get appropriate IT Staffing services without any unnecessary delay.
2. Understand the tech talent
When it comes to IT personnel, you should remember that hiring an IT staffing services agency and just another Staffing services agency are two different things.
When you have in mind an employee who has coding skills, knows time management, and knows his way around a computer, then you know you are on the right track.
If you know the right tech talent, hiring an agency that exclusively handles IT personnel would get more comfortable. You would know what you want, and the IT staffing service agency would give you exactly that.
Hence, there would be no room for misunderstandings and chaos.
3. Know the needs of your targeted audience
Every employee who has appropriate technical skills can do a variety of jobs in the IT sector. A firm that works for cybersecurity while a firm makes CRM software will have different job descriptions formulated for their IT personnel.
Hence, when you look for an IT Staffing services agency, you will have to see if they understand your needs well. They would have to be experienced enough to give you the right IT employee who would appreciate your company's objectives and customer expectations.
So you will have to do proper research as to which agency would give you the best employees.
You would have to ensure that the agency has contact with the best candidates with the right qualifications and skills to cater to your customers' needs and preferences perfectly.
4. Give prospective candidates mock projects to carry out
One of the best ways to judge candidates' skills and knowledge is by giving them a few mock projects to carry out.
It would become easier for you to examine their level of contacts, reach, and experience through mock projects.
Thus, it is always beneficial that you test a candidate to know their strengths and weaknesses and hire accordingly.
5. Use employee referral
Finally, if you already have employees who have previously worked with an IT staffing services agency for getting jobs, asking them for a referral would be a smart idea. That way, you would know which IT recruiting agency India based has the best reputation and if they live up to their name.
Employee referrals are the easiest ways to know about IT staffing agencies and then make the right decision.
Hence, you can now understand how important it is to do proper research before hiring an IT staffing services agency. You must remember that doing your homework is key. You would have to see if the said agency understands your needs and adds value to your company.
You need to ensure that the IT staffing services you are being offered are exactly what you need. Only then will you save money, or the Recruitment Process Outsourcing process would become a bad investment.
Conclusion
Thus, we at Collar Search aim to be your most vital staffing partner by providing you with the right people at the right time. We are a client-centric firm that has a passionate team itself that values quality over quantity.
Collar Search is known for providing you with excellent personnel that would add value to your firm. Hence, the process of recruitment would become a piece of cake once you partner with us.
So hurry and contact us now!