Engineering RPO Services
Leading Engineering Recruitment Process Outsourcing (RPO) Services Provider in India
Collar Search is undoubtedly one of the most reputed and trusted engineering recruiting firms in India, offering unmatchable engineering RPO services for many years. The business world is constantly demanding good engineering talent, which is why we at Collar Search have the right resources and methodologies to help you with your recruitment process and find the right candidates for your company. We offer comprehensive engineering RPO service, and that's why we act as a one-stop-shop for all your engineering RPO needs.
With the best track record in the industry, and 100% customer satisfaction, we have built a name in the engineering recruitment services agency field. Choose Collar Search as your Engineering recruitment services agency partner and allow your business to flourish with the right set of talent.
Our Principle: Assisting Organization In Finding The Right Talent!
Recruiting the right candidate for your firm is not just about posting job requirements, conducting interviews, and then hiring the person. There are many things involved in an effective and efficient recruitment process. From the budget, design of the recruitment process to analyzing the job position requirement, there are many things that you need to consider to make a recruitment process successful. Well, with all these challenges, outsourcing engineering recruitment seems to be the best option.
Our mission is to grow with our clients, and that's why we never compromise with the quality of our engineering RPO services. Our team of expert recruiters acts like an extension of your company. Before beginning the recruitment process, our seasoned professionals will conduct a proper analysis of the position. We always focus on finding a qualified person for the right job and making recruitment cost-effective for your business.
Our Principle: Assisting Organization In Finding The Right Talent!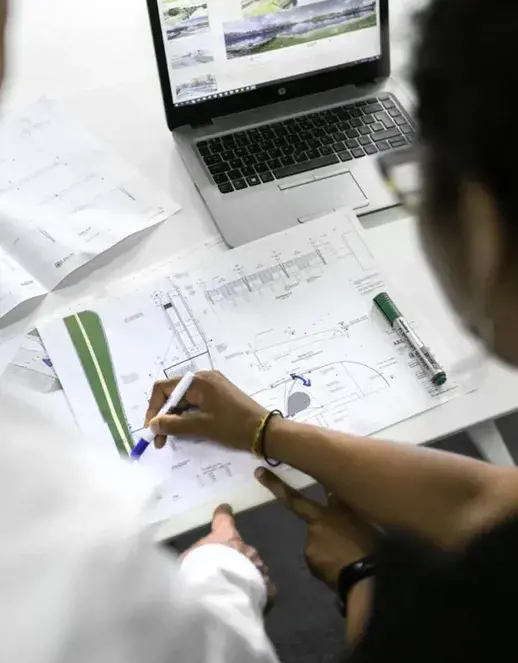 Benefits Of Hiring An Engineering RPO Firm?
Keep your pool of talent full and work with the best engineers from the industry without going through the hassle of recruitment.
Save money on keeping a full-time HR team and fuel the recruitment process with access to the best tools and methodologies.
Enhance the productivity and efficiency of the organization by gaining the best engineering talent from the industry.
Implement cost-efficient, practical, and effective recruitment outsourcing techniques.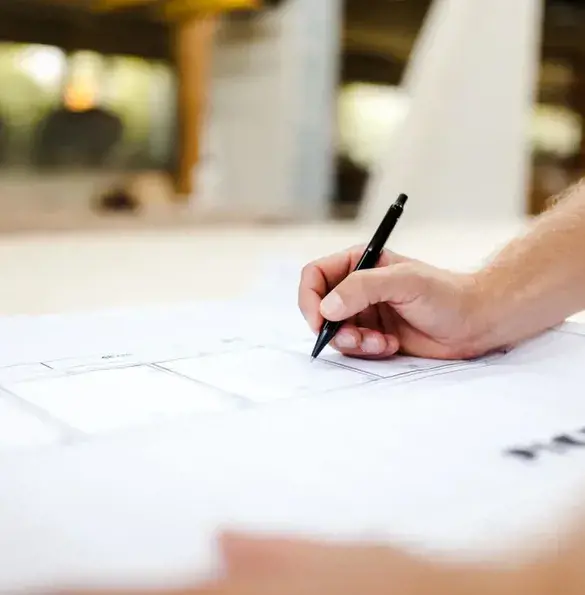 Collar Search will make sure that your organization always has a talent pool of qualified candidates at their disposal as and when needed by implementing
cost-efficient, practical and effective recruitment

outsourcing techniques.
Customized Service
We know that the recruitment needs of every business is different and that's why we offer customized engineering RPO services so that we can fulfill your needs with accuracy. You will get the option of customizing our RPO services at each stage and make it fit according to your needs.
Domain Expertise Recruiters
We never follow the one-size-fits-all approach, and that's why for different RPO services, we assigned recruiters with diverse domain expertise. Our team providing engineering RPO services has more than four years of recruiting experience, specifically in the engineering industry.
Advanced Technology
We use the most advanced cloud-based technology to keep our recruitment process efficient with seamless communication and collaboration. We are always on the hunt for using the best technology for improving our engineering RPO service.
Flexible
Our engineering RPO services are adjustable so that you can easily scale up or scale down or scale up resources as per the need of the project, and that's what makes us the best engineering recruitment outsourcing company in India.
Engineering RPO Services
Our USP
A dedicated team for both onsite and offsite support
Take time to evaluate your needs ingrain ourselves in the culture of your company
Rich experience of executing large RPO projects
Tried and tested recruitment process gives you a more focused recruitment strategy
Engineering RPO Services
One-Stop Solution for All Your Engineering RPO Needs
End-to-End Engineering RPO
From sourcing to screening to onboarding, Collar Search provides end to end engineering RPO solutions to the organization, big and small, across different industry verticals. We provide solutions that guarantee productivity and efficiency with optimized utilization of resources.
Project-Based Engineering RPO
Every project requires a different engineering specialist. Having worked with engineers across different divisions, with our networking, Collar Search provides project-based engineering RPO solutions with a cost-effective strategy.
Resource-Based Engineering RPO
We provide an RPO solution that ensures optimal usage of resources defined by time and estimate. Collar Search resource-based engineering RPO solutions ensure project development and diversification in a cost-effective manner.
On-Demand Engineering RPO
Certain companies require temporary engineering staff for a specific project in a short span of time. Collar Search provides such adept on-demand engineering RPO solutions without compromising on the quality of talent pool and delaying hiring time.
For More Details About Our RPO Services Please Contact Us
Engineering RPO Services
Frequently Asked Questions