All Blogs
Recruitment Recruitment Process Outsourcing
What companies look for in mechanical engineering candidates and how to land the right job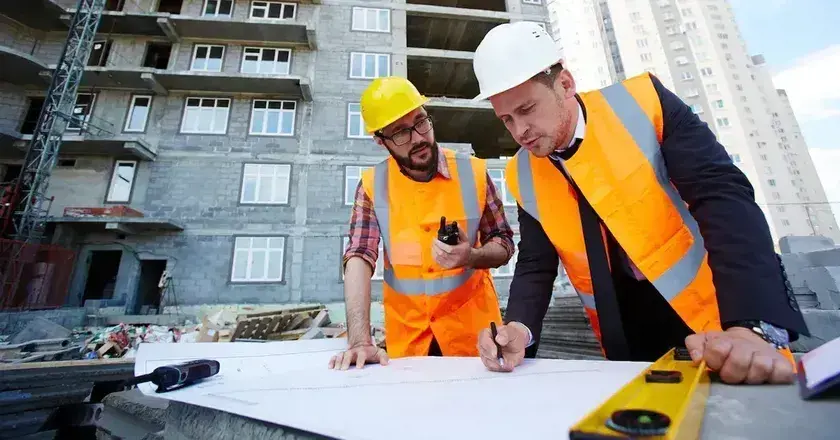 December 28,2020
The career options in the modern era have become more broad with time; various new professions are popping up these days. But the one career option that will never lose its importance, growth, and popularity is engineering. You should know that engineering is one of the oldest professions out there and still a big chunk of the young generation goes for it. We can say that a career in engineering is lucrative, full of money, and exciting, and this is what makes engineering one of the most preferred choices for many young people entering college.
There is no denial in the fact that every country out there needs engineers, but this doesn't mean that every face will be welcomed in engineering. Many young people try their luck, dedication, and passion for engineering and not all of them can secure a high salary job. This is why you will have to be specific about what you are looking from your engineering careers as you will need to develop and improve your skills accordingly.
This is why, in this blog post, we will be looking at the skill set that companies look for in mechanical engineering candidates and learn how to land the right job as well.
Skills hiring managers look for
Problem-solving skills
In most of the cases, the central role of any mechanical engineer is to improve an existing device. And one will never be able to do anything with the existing device if he or she will not be aware of the current problem of the device. Only by understanding the potential problem, one can have the right information to work on the device.
If a mechanical engineer has the right problem-solving skills, then he will be able to analyze the existing challenges in a much better way and come up with better solutions as well. If a mechanical engineer has the right problem-solving skills, then he or she will be able to come with solutions that were earlier considered not realistic or out of the box.
Creativity
If you are thinking that your skills will be limited to working on existing products, you are entirely wrong. In addition to this, you will have to work on building and designing innovations as well. Well, you can never come up with great new ideas for devices and other applications if you lack creativity, and this is why the companies in the mechanical engineering sector look for creativity in their clients.
Suppose you are applying for a company that is a leader in its sector. In that case, creativity will become a much crucial factor, and you will have to make sure that the employers are impressed with your approach towards being creative in your field of expertise. You will have to start working on different design tools and explore different types of software that are currently being used. Even an engineering recruitment firm India will suggest you the same.
Communication
If you are a mechanical engineer, then one of the essential parts of your job will be to explain your complicated device to others. If you are not able to do so then even after coming up with lots of improvements, you will never be able to make an impact through your device. It will surely be a lot easier to explain your device to mechanical professionals as they will be already aware of the device, but doing so with people who have no mechanical background will require excellent communication skills. Even engineering recruitment firm India will first work on your communication skills.
Technical knowledge
You will never be able to find the right job in the mechanical field if you lack technical knowledge because everything like communication skills, problem-solving skills, and creativity comes after technical knowledge. Whenever you sit for an interview, the first thing that will be asked by your interviewer will be related to your technical expertise, and this is why you have to be very serious about what you have studied in college. To keep that in mind, you will have to keep revising what you have learned and explored new trends as well.
How to find the right job?
Partner with a recruitment service agency
The game in the talent market has indeed changed a lot. Now companies are competing with each other to secure the right talent, but this doesn't mean that you can get a job easily. If you are serious about getting an excellent job at a reputed company as a mechanical engineer, opting for an engineering recruitment service agency will be the best option for you.
These agencies are in touch with the right companies and by analyzing your skills, they can land you in the right company while giving you the right opportunities. You will just have to pay a minimal fee to an engineering recruitment service agency and you can be sure that you will keep getting bombarded with many job opportunities. Collar Search is one such firm that helps employers and candidates connect. They provide superlative RPO services to all professionals in all domains.