All Blogs
Recruitment Process
Outsourcing Payroll is a lot more important than before!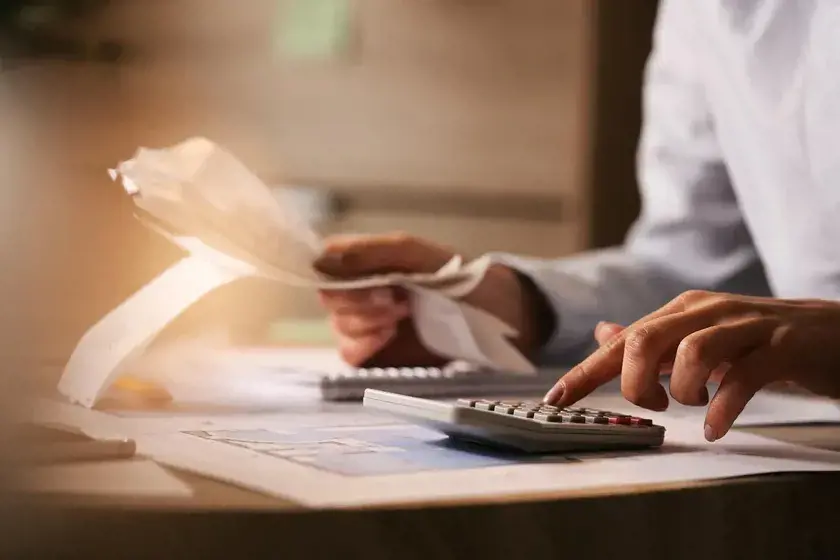 July 31,2020
Most modern-day entrepreneurs are very good at delegating, and if they are not good at it, then soon things will go haywire in their firm. To ensure that the firm's whole operation is being conducted smoothly, roles and responsibilities need to be assigned to the right people, which is what outsourcing is all about. A third party expert is asked to take care of certain parts of your overall process, leaving the business and its employees to focus on its core functions.
Well, just like all other parts of the business, people have started outsourcing payrolls as well. If you are running a business of any size or type, you must be aware of the importance of managing payrolls. Even while managing a dozen employees, you will have to ensure that everyone is getting paid on time and ensure that all the records related to the employees are being appropriately maintained. But since you have so much on your plate, outsourcing sections like payroll seems like the best option.
But the benefits of outsourcing payroll aren't limited to you and your firm only, as it proves to be fruitful for the employees. So, let's break down the importance, application, and benefits of outsourcing payroll to understand how it can make your life easier.
In the report "Payroll Outsourcing Services – Global Market Trajectory & Analytics," the global market for Payroll Outsourcing Services estimated at US$17.9 Billion in the year 2020, is projected to reach a revised size of US$22.8 Billion by 2027, growing at a CAGR of 3.5% over the period 2020-2027.
Hybrid, one of the segments analyzed in the report, is projected to grow at a 3.9% CAGR to reach US$16 Billion by the end of the analysis period. After an initial analysis of the pandemic's business implications and its induced economic crisis, growth in the Fully outsourced segment is readjusted to a revised 2.6% CAGR for the next 7-year period. This segment currently accounts for a 31.5% share of the global Payroll Outsourcing Services market.
The Payroll Outsourcing Services market in the U.S. is estimated at US$4.8 Billion in the year 2020. The country currently accounts for a 26.99% share in the global market.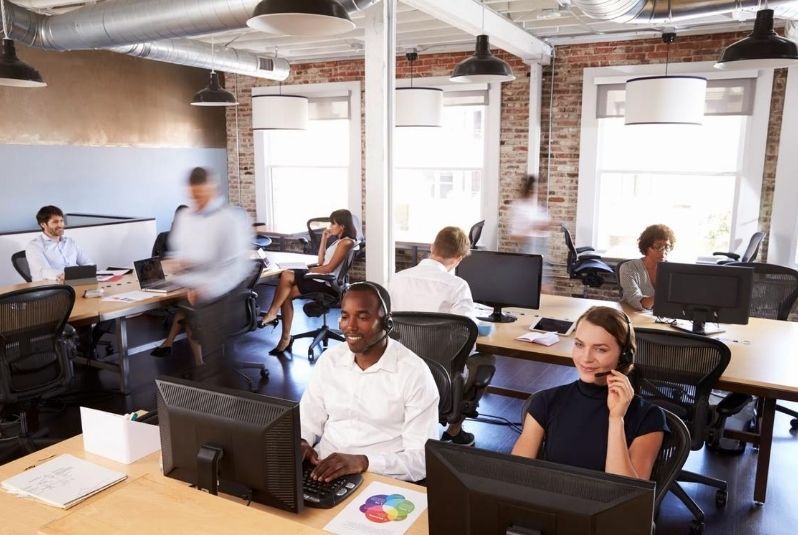 What is payroll outsourcing?
Payroll outsourcing is the simple method of exporting your firm's overall payroll system to a third-party expert. The third-party organization that you will choose for payroll outsourcing will act as an extended part of your organization, and they will work in coordination with your HR department to give better results.
More and more businesses realize the importance of outsourcing payroll, and this rise can be seen in a recent study that showed the payroll outsourcing market would grow at a rate of 6 percent from 2017 to 2021. The third-party payroll experts have been able to streamline their services because of the influx of modern technologies like cloud computing and AI-based software solutions.
There are various types of packages offered by third-party firms under their payroll outsourcing service and. From the calculation of salary based on the logging hours of employees to managing tax and pension, everything related to the payroll of employees is governed by these third party experts.
When should you outsource?
If you are struggling with your pay deadline every month and are not able to find enough time to manage the logging hours of your employees, you will need to step up to the plate by outsourcing your payroll. You should avoid being in over your head and use a proactive approach to shifting to payroll outsourcing because failing with the payroll management in your firm for a long time can turn out to be noxious for your business.
You will need to decide on outsourcing your payroll management before the issues start biting your business. All you will need to do is zero down the list of available payroll service providers, consider your requirements, and choose the best one.
How can outsourcing payroll make your life easier?
Time-saving
If you keep payroll processing in-house, then it will consume much time. You will need to keep track of logging hours, extra hours, leaves, pension, taxes, and much more to manage the payroll effectively. Every year, businesses spend long hours preparing W2s so that they can be sent before the deadline. A survey conducted by the National Small Business Association showed that small businesses spent almost 120 hours on payroll management.
But if you will outsource payroll processing, you will not have to deal with so much work, and you will be able to save time. With the help of payroll outsourcing, you will be able to free your HR professionals, accounting professionals, and other employees and give them more time to focus on their core business process.
Cost-saving
Working with a payroll service provider means saving the direct cost of processing payroll. Large businesses out there will have no issue managing a dedicated payroll department, but this will not be a practical option for small and medium-sized companies. Even having a couple of employees work on payroll processing can turn out to be a money guzzler for most businesses out there. From training and support to software solutions and computers, everything will suck money from your budget if you keep payroll processing in-house.
Choosing to outsource payroll means paying a fixed amount to the third party expert according to the package you have chosen. And this price that you pay in the form of a fee to the third party is less than what you would have spent by keeping payroll processing in-house.
Better payroll compliance
Companies have to comply with the rules and regulations when it comes to payroll management because ensuring that the employees are being paid somewhat is the duty of the firm itself. But keeping track of the rules and regulations while keeping an eye on the changes and modifications can prove to be a daunting task.
But a payroll service provider will have all the expertise, skills, and experience required to deal with these types of compliance, and they will never let your payroll processing cross the boundaries and limitations set by the government.
Improved data security
Identity theft and embezzlement are two of the most significant issues of keeping your payroll processing in-house. From the security risks related to the software you are using to the vulnerable server, many problems can put your employee's payroll data at risk.
But quality payroll service providers use highly secured servers and ultra-secure software solutions for managing your payroll in a 360-degree secure environment. In addition to this, they use cutting-edge technologies and electronic payment to ensure that you get bank-level security for your employees' data.
Access to the latest technologies
The modern-day payroll service providers use the advanced cloud system for providing better payroll services. The use of such advanced technological platforms ensures data integrity, 100% transparency, and easy access. And since these payroll service providers use a centralized system for storing the data, it becomes easy to work on it.
All of these technologies can eat up your budget if you plan to keep payroll processing. Besides this, you will also deal with updates and have to make sure that these technological solutions are always up and running. But after outsourcing, all you will have to do is watch your payroll processing thrive on the latest technologies.
Direct deposit
If you are not using a third-party payroll service provider's services, then it will become almost impossible for you to provide direct deposit to your employees, and without direct deposit, you will have to deal with a time-consuming, inaccurate, and complex process of payment.
With the help of direct deposit, you will also be eliminating the chances of fraud since there will be no use of any paper that can be counterfeited or modified. When you deal with direct deposit, all the sensitive information like account number and bank name can be kept confidential, rather than showing it to everybody in the case of issued checks.
Outsourcing payroll is no more a luxury for all the small and medium-sized businesses out there; rather, it has become a necessity. If you don't want to be bogged down with the complicated process of payroll processing and want your employees to get paid on time and according to their logging hours, you should switch to a third-party payroll service provider without any second thoughts.
A payroll company's primary services include determining payroll and tax obligations for each employee, issuing and dispensing checks, and providing management reports. Paychecks vary from weekly, bi-weekly, monthly, semi-monthly to yearly basis, and hence they need to adjust their commitments accordingly.
Payroll firms also offer electronic check signatures, envelope stuffing, direct deposit of checks, and issuing W-2 forms.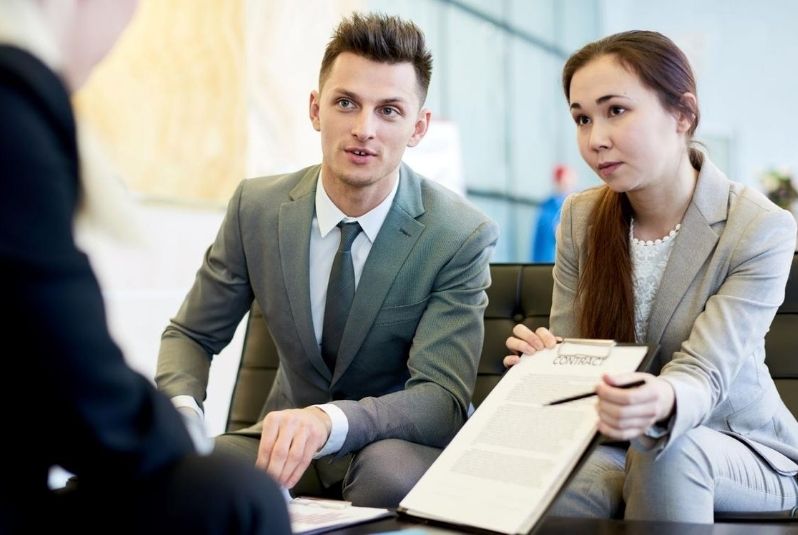 Many services now offer tie-ins with 401(k) and Section 125 mutual fund plans, providing employees to assign automatic deductions from their paychecks. And for larger companies with more complicated processing requirements, some payroll providers have even begun to extend integrated HR software systems that monitor and track employee benefits-related information and regular payroll data.
A payroll service provider should offer a high level of customer service. Before finalizing, there are some critical questions:
What's the Turnaround Time (TAT) to re-run a payroll?
What's the cost of the services, and break down of each one of them?
How long does the rater offered in the services last?
How long does the average client stay with you?
What is the fee for reconciliation in case of errors?
What are the charges for the penalties
What are assistance fees in case of local taxes
What's the cost in case of multiple states?
Do you have any call center department adhering to queries?
Do you have any problems with accuracy?
How long have you worked with one customer?
At Collar Search we strive to develop innovative and sustainable solutions that help HR professionals, just like you meet their most pressing recruitment challenges and their companies achieve their talent acquisition goals.
We are creating something engaging and committed to elevating the Recruitment Process Outsourcing (RPO) industry. Reach out to us to help us streamlining your payroll processes.