All Blogs
Offshore IT Staffing
3 Reasons why LinkedIN is a Great source for Headhunting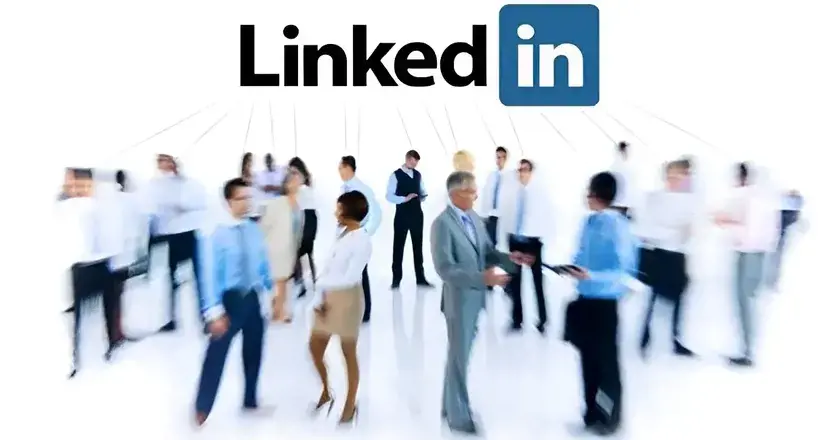 February 12,2016
There are many ways in which companies can advertise roles for candidates to apply. This raises an issue for both the candidates and the employers and because it is often so easy for candidates to apply directly, either via an online ad or posting, a lot of people do so. Recruiters (agency or in-house) may receive over 200 CVs for each role they post. As if searching through 200+ CVs is not bad enough, 85% of the applicants not on brief or the role is typically the case. Over 200 CVs received only a few candidates and sometimes none has the right skills for the role being advertised. Where does this leave the best applicants for the job? Will their CVs stand out amongst so many applicants, and how about providing feedback to everyone? Does anyone indeed have the time to provide feedback to over 200 candidates for each role?
It is generally the case that the best candidates do not have the time to be searching the internet looking for job adverts for their next role because they are always too engrossed doing a good job in their present role. They would rather advance in a specific role they know will offer them their next career change, than hunt job boards. Best candidates also benefit as well from recruitment consultants who sell them into what they expect will be their future employer.
Applying for a role via a reliable recruiter should mean that you are one of the few candidates being put forward. The likelihood of you being invited in for an interview should be very high. The best recruitment consultants will have a good understanding of your skills and how these may be transferable to different roles. Selecting the right recruitment agency is also significant for both companies and candidates. Recruitment organisations that just collect and submit CVs without screening candidates before submitting only those well fit and suitable for a job advert may push companies to eliminate the middlemen and rely on online postings. Recruitment consultants who work in partnership with their clients and candidates will source and secure the best talent.
Below are 3 important reasons why Linked IN is an unlimited source for headhunting.
Ratio of Passive to an Active member is High
One of the principal differences between a fair and a great recruiting source is the ratio of passive over active views that populate it. The so-called passives, who aren't looking for a job are much tougher to find and communicate with. If your target is active job seekers, you must understand that in a tight labour market, they do not need an innovative undeviating sourcing techniques to identify and sell them on applying. They will find you on job boards or your career site with little more than a job posting but if you are looking for the roughly 80% of views who are not actively looking for a job, you have lesser sourcing selections because they will not look at job notices or visit job sites. Fortunately, these employed and not looking for job individuals make up for the major share of LinkedIn users. LinkedIn is highly recommended among other communities dominated by non-lookers (i.e. Twitter and Facebook) because it focuses extensively on professional contacts, sharing and communication. Recruiters on LinkedIn have less information sorting to perform compared to the high percentage of "information clutter" from small talk, pictures and family matters found on other sites.
It has Accurate Profiles
Study shows that LinkedIn profiles can be more accurate than resumes. It is very harder for an individual to "get by" with a profile that contains inaccurate information because profiles on LinkedIn are seen by many individuals and contemporaries (many of whom would have worked at the same organization and attended the same schools). LinkedIn profiles are more likely to be well detailed and current than resumes because LinkedIn encourages periodic update of profiles. LinkedIn can help you detect when someone is about to begin looking and this is where clever recruiters can learn actions by an individual may "signal" that they are nearly into 'job quest style'. The tip-offs may perhaps comprise networking new groups, becoming a LinkedIn response "significant professional", keeping latest profiles or increasing other networking activities. LinkedIn also makes it easy to apply by allowing individuals to apply directly for a job without updating their resume is a powerful advantage. Most firms are starting to use a LinkedIn profile (at the initial stage) as a substitute for a resume.
Profiles are Searchable and Comparable
Resumes come in different formats which may be difficult for hiring managers and recruiters to search and compare. LinkedIn profiles are consistent, implying that they all contain the same format in every profile. This consistency makes it stress-free for hiring managers and recruiters and to compare different prospects side by side on the same issues. LinkedIn also makes it easy to search their data-bank on a variety of topics including job title, connections, industry, present and previous companies, profession, education and location. LinkedIn also offers directed updates and follower statistics which allow you to target and limit the updates that you receive.