All Blogs
HRMS
4 effective ways to use HRMS technology to make recruitment seem like cake walk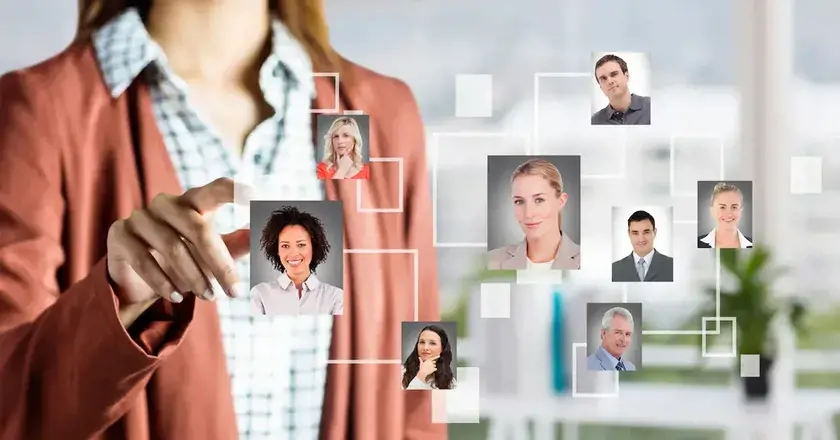 August 03,2016
Human Resource Management System is a combination of processes which connects information technology and human resource management through HR software. In many companies certain processes are replaced with various level of HRMS technology, in order to distribute data management responsibilities.
This helps in keeping the information accurate and saving the HR professionals from completely bogging down. Each module have a separate function to perform within the HRMS service. Some of them includes:
Onboarding and recruitment
Evaluation of performance
Employee scheduling and etc
In a recent research conducted by Ed Lawler and John Boudreau (Centre of Effective Organization) shows that more than 50% of an HR department's spent their time in answering employee questions and in processing information. Business challenges are demanding an escalation in time and energy by HR professionals.
Choosing and implementing the right HRMS can make a huge difference in the future growth and success of the company. Here, we are covering the effective ways of using HRMS technology in order to make the recruitment process seem like a cake walk.
Keeps Your Company Updated
How can we put candidates into best use? Whom should we hire? Are some of our current employees ready to retire and we need to share and pass their knowledge to the young talent? Does our company have an obsolete or redundant positions? Are you dealing with these questions? Human Resource Management System (HRMS) is the remedy for all your queries. This technology will keep you updated with the employees data of your company.
On the other hand applicant tracking system will make the recruitment process easy. HRMS technology has reporting functionality which helps in utilizing and analyzing information for reaching strategic talent decisions.
Remote Recruiting becomes Easy
Digitization of Recruitment process makes it easier to find talented candidates across the globe. You can select from a wider pool of candidate rather than getting settled for a barely qualified job seeker.
Making your hiring needs and information about the company transparent will help job seekers in getting a better idea about your company and the position they are applying for. HRMS allows you to give all the information about the job title, locations and etc.; in other words, it can provide the candidates with extra level of detail. Prospective candidates can submit their applications and resume online with the HRMS service. Hence saving the cost associated with printing of applications and keeping the recruiting process much more organized.
HRMS service can be set in a manner which allows only qualified candidates to apply. This further saves the time of managers who spends hours sorting through applications.
HRMS technology will make it easier for the companies to have a track on the recruitment related expenses which will further help in planning the budget with more accuracy. The online applications can be reviewed simultaneously by HR personnel and relevant manager. This way the process of hiring gets speed up. There is no more need to forward the information of applicant across the organization.
This improved collaborative hiring leads to take an immediate action at every step of recruitment process. The application can be reviewed immediately, feedback of the interview can be added and candidate can quickly reach to the next step of the recruitment process.
The hiring process can be made more convenient for the candidates through streamlined HRMS recruiting. It further streamlined HRMS recruiting makes the hiring process more convenient and enjoyable for candidates. Employee candidates are also able to gain greater insight into the company in advance, which allows employees to determine whether they are likely to remain content with a company for the long haul. By allowing employees to see into the inner workings of a company before committing to working there, it increases the chances that the employee will stay longer.
Insights through Analytic
HRMS recruitment features makes it possible to view different aspects involved in hiring process through analytics. Reviewing the data base in numerical based on past hirings, current performance and turnover data can provide you with superior insight for correlations which will help you in making a better hiring decisions. Optimization of analytics in recruitment process will increase the rate of retentions, efficiency and overall productivity.
The Final Step of Recruitment
The final step in recruitment process is converting information of the applicant into employees files. HRMS technology helps in converting the information in a manner which saves time and mitigates errors as it eliminates the step of creating duplicate information. It will help in mitigate exposure risks and eliminate the paperwork. This will minimize the time required until the newly hired candidate is productive in position. It also save time for resource professionals for other obligations.
At this juncture of market economy, every company is reaping the benefits emerging from using the advanced technology of HRMS. This technology can not only help you in making the recruitment process easy but also can be a great help in maintaining accuracy in different areas of HR services. The functions of HR department involves salaries, tracking employer's history, accomplishment and etc. HRMS system eliminates the gathering of bulk of information which is delegated to HR. HRMS helps companies to easily get all the application online and filter those resume to relevant managers.
Some companies even opt for offshore recruiting companies to get a hold over the potential talent required by their company. The offshore recruitment company which uses HRMS technology can be a great help for increasing the overall productivity of your company. Get yourself updated now!