All Blogs
Recruitment Process
4 Must have tools while Recruiting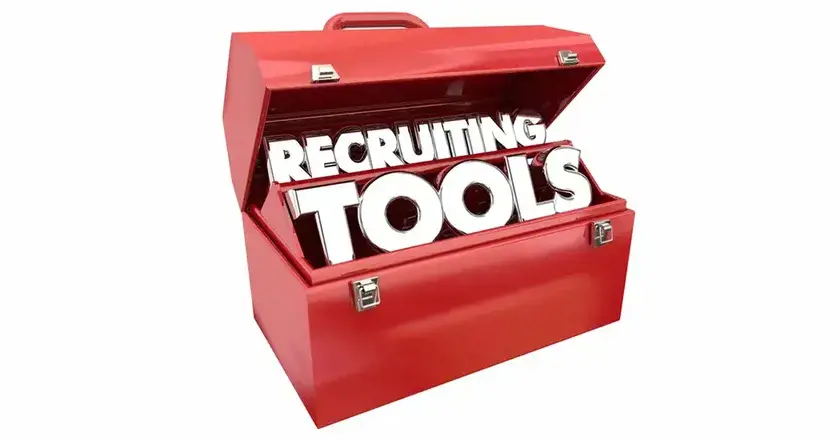 April 14,2017
The previous year was a real tough year for talent acquisition. If this not enough, around 46% recruiters expects recruiting to be more challenging in 2017. Why is recruiting so difficult? This is because employers rely on traditional job ads. These techniques are no longer the best way to search for talent.
It is not easy to remain ahead in the digital curve when new tools and technology pop up every single day. We have compiled list of tools that you must have while recruiting.
Candidate sourcing
Undoubtedly every person has online profile that replaces resume, which makes it easier to find incredible amount of data about anyone.
Sourcing involves identifying potential candidates for a position, regardless of the fact whether they are seeking jobs or not. You don't have to confuse hiring managers with sourcers. Sourcing is a research- driven and technical job which requires creativity to track potential talent at right platform.
You need to segment recruiting team across various stages of recruiting. Engage specialist on various stages of recruitment. If your company is not big enough to hire specialist for various process, go for outsourcing crucial parts of it.
Inbound Marketing Practices
Inbound marketing attracts customers through engaging content that builds awareness and trust. HubSpot pioneered the trend of applying inbound marketing practices in recruiting. Companies are using quality content to attract talented job seekers, building communities of engaged people and nurturing them till the time they may be interested in any particular job opening.
Employer Branding
Earlier employer branding was limited to biggest companies and budget. Now companies are taking brand building seriously, regardless of size.
Employer branding is often lost in void between marketing and HR. Rather than assuming that other departments will take care of it, work together to make sure both departments are aligned.
Social Media
You can leverage social media tools to paint more accurate picture of candidates that you are considering to hire. Many recruitment software companies have created tools that draws data not only from Facebook, LinkedIn and Twitter but also from Behance, Dribbble and Github.
Make sure to divide your recruitment team as this will help you in tracking the productivity of various stages. Maintain records of every sourcing channel, recruitment team and hiring cost. This provides you with an ideas of candidate sources and tools through which candidates end up coming at your doorstep.