All Blogs
Recruitment Process
5 Things Candidates Look For In An Organization And How Can An RPO Help You Be The Perfect Employer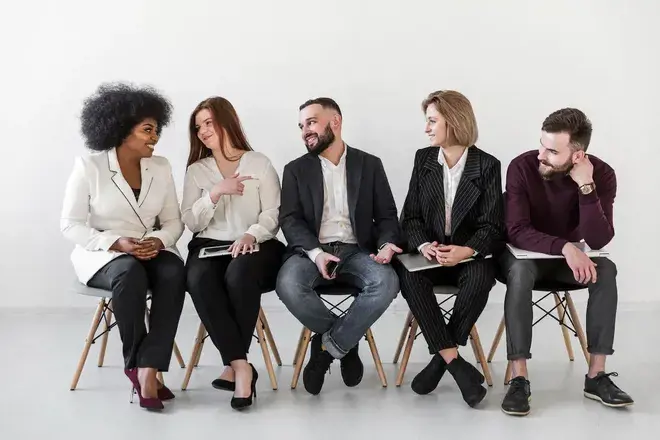 April 06,2021
An effective recruitment process aims to secure a skillful workforce for an organization and is considered a positive part of the process. Applicants before applying for an organization are thrilled to know about the growth prospects, compensation benefits, work culture, and many other things. Considering a recruitment agency that performs hiring actions on your organization's behalf is a smart way to acquire the best talent from the market.
Recruitment process outsourcing also allows your business to build an efficient, well-honed hiring operation at your disposal that helps you to become a profound employer. Once you appoint an RPO for your enterprise's hiring purposes, your firm would automatically improve its recruitment experience, candidates would realize the insights about the operations. If you hire a recruiter from India, your recruitment costs would be reduced with effect and you will be able to obtain a professional workforce with insights into the industry functioning.
While a candidate contends to apply for a job in a new organization, several major things are considered crucial to know and receive from them. An employee seeks professionalism at his job place, desirable work culture, and challenging situations to prove its worth. Such seamless operations conclude to provide a high-yielding experience to the employee, that ultimately uplifts the production graph.
The things that candidates consider while applying in an organization are as follows:
Career Growth –  The primary aspect of any job is to build a long and productive career graph, which is referred to as Career growth. In any industry, job role, or at any position, growth is imperative to sustain in the competition and earn a living. Merely sticking to a particular role could help you get compensation, but it would not promise growth. It is something that every employee looks forward to and strives to achieve desirable working levels, reputation and compensation as well. When an employee wishes to join a new organization, he/she considers the ways of career growth and how his/her journey will be molded there. Career growth helps an employee to take into account its long-term goals and aspirations from the organization that could be personal and professional as well.
Cultural Fit – If we take it from an employer's perspective, it refers to selecting those employees that bring specific culture, values, and beliefs to the organization that is required. It is important to consider cultural fit during the recruitment process as it allows you to screen a group of candidates with similar visions, growth objectives, values, and zeal towards performance. A team with such similar interests would efficiently work together to sustain in the organization, and since they are sincere towards their work, they would achieve higher levels of job satisfaction. Therefore, while applying for a new job, a candidate must look out for cultural fit aspects of the company to comprehend its potential missions and beliefs, then sync it with its objectives to make a decision.
Independence Of Functioning – A challenging environment is what employees strive for, because it gives them the independence of functioning and makes their own decisions, completing tasks without anyone's assistance. Sometimes, mentors are aligned for every purpose of an employee and by the time they follow the long hierarchy for a very petty task, the efficiency is lost. Freedom to fulfill daily tasks should be at an employee's disposal so they can take decisive steps with a minimalistic risk angle. Even if their plans backfire, they could gain an understanding from their employers and fuel their confidence levels.
Challenges – Business problems and challenges are the sole aspects to test the performance and creativity levels of any employee. In an unchallenging environment, it is not worth considering that an employee could perform as per the set expectations. Challenges in an organization enable the employees to maneuver their minds, realize self-potential to facilitate the tasks assigned to them. It also motivates them to focus on personal as well as organizational growth.
Employee benefits – Basic compensation, special perks, insurance, performance-based rewards, and remuneration are a few examples of employee benefits that an employee aspire to receive from an organization. Wage and non-wage benefits ensure that the employees are committed to their work which helps an organization to retain them for a longer time. Since employees also seek job security, an organization is bound to create a compensation package that secures their current needs and relieves them from future stress, by covering their necessities such as house rent, child's education, and pension.
Hiring an RPO isn't a simple task- your organization needs to ensure that your recruitment goals are entertained, the overall cost is reduced and talented personnel is screened. Collar Search is your one-stop-shop for all of your hiring objectives. Our team of experts leads the industry by providing technology-driven solutions to many businesses and help fulfill their short-term as well as long-term operational goals. Our strategies include gaining an edge over other enterprises by acquiring talents with similar professional interests from various regions and give them a platform to work together as a team, efficiently. Contact us today to know more about our services!