All Blogs
Recruitment Process Recruitment Process Outsourcing
5 Tips For Recruiting Manufacturing Employees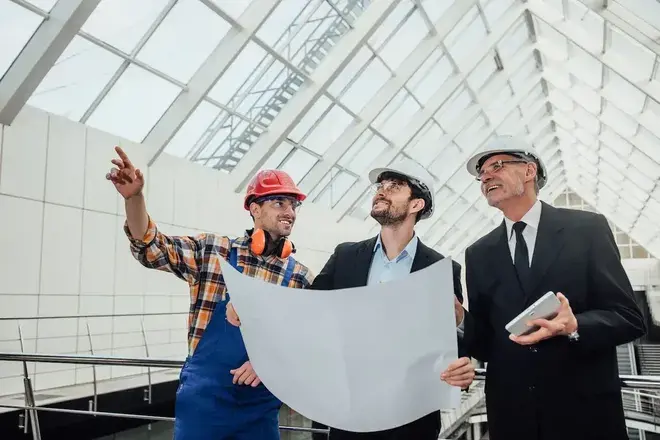 January 29,2021
It is true that as a business sector, manufacturing is continuing to thrive. But at times, hiring manufacturing workers can be challenging. As a pandemic strikes the world, this task has become even more difficult. That is why many manufacturing firms are opting for Manufacturing Recruitment Services Agency to hire the best talent.
No doubt, the economy is growing, but hiring has slowed down for many manufacturers—specifically for those who are in search of specialized candidates. The current strength of the economy is one of the most significant factors contributing to the decrease in job seekers.
Small businesses have to compete with larger companies so that they can offer extra benefits or salary packages. Thus, we can say that all manufacturers have had a hard time recruiting new employees in recent times. The National Federation of Independent Business survey proves that only 37 percent of small businesses had vacant positions in July.
If you are planning to hire a Manufacturing Recruitment Services Agency or employees for your manufacturing company, here are a few tips that will help you reach your organizational goals and fulfill the requirements:
Utilize technology
An excellent way to hire a Manufacturing Recruitment Services Agency or candidates seeking jobs in the manufacturing sector is using resources available on the internet, job posting sites, and apps that attract individuals to the company. Many individuals, specifically talking about the new generation, exclusively search for jobs using the internet. Another thing to consider is making sure that the job posts are mobile-friendly, as there are high chances of millennials using their smartphones when searching for a job.
Visit recruiting and review websites
You can better understand your social ranking by going through different websites and keeping track of the same. You can view the page of your company on sites like Glassdoor. By doing this, you study your past and current employees' opinions and identify their strengths and areas that require improvement. Even for hiring a Manufacturing Recruitment Services Agency, it is necessary to look them up at review websites to analyze their past work records and success rates.
Use social sites
With modernization and high usage of social media or online portals, it is essential to stay updated. You can not only post job openings but also build your brand through social sites. You can do this by highlighting company benefits and highlighting perks on LinkedIn and other social sites. It is also possible to feature them on your company website and social media handles.
Offer voluntary benefits
There is nothing better than taking care of the employees who work so hard for you— Voluntary benefits are the perfect way to do so. For example, you can offer long-term care insurance, medical insurance, maternity leave, and other such benefits that can attract more candidates at little-to-no cost, thus saving many resources for your organization.
Offer referral incentives
There are different ways of offering referral incentives. You can do this by enhancing the appeal to refer friends to the company. Other ways to help those who refer job candidates for open positions can be by providing monetary rewards or different kinds of gifts to the current employees. These kinds of programs are very successful because employees make sure to put their names on the line. The employees do this by endorsing some other candidate.
Conclusion
Manufacturing is an engine of the economy that provides support and foundation to all the other sectors that exist and the economy. The necessity of manufacturing can be well understood because almost every modern-day developed country has been rising on the back of a robust and robust industrial setup. We need to keep the wheel of manufacturing moving.
For this, the industry needs a good mix of the workforce. This workforce should be able to handle a diversity of functions at ground zero. It can range from operating the machine to assembling the line management for quality check related to all functions that require a heavy workforce, which is suitable for the required task.
To meet all these requirements, you will have to get an efficient workforce onboard with manufacturing recruiters or Manufacturing Recruitment Services Agency. The two important things that allow manufacturing recruiters to serve the clients' staffing needs are a valuable and comprehensive database and the right reach for required talent. It all has to work in sync with the job profile.
If you are looking for a reputed and experienced Manufacturing Recruitment Services Agency, Collar Search is here for you! Collar Search offers highly professional and dedicated staffing solutions with direct connections with both the recruiters and the employers. Their valuable data can help you find the best talent for your organization. They also aim to bring a noticeable change in cost for hiring and the time and efforts spent during the process by most of the manufacturing companies and working on your brand's goodwill and reputation.
Book an appointment now and take a step towards growth and success!