All Blogs
Offshore Recruitment Services Recruitment Process Outsourcing
5 Tips on Remote Team Management for All Businesses From Offshore RPO Experts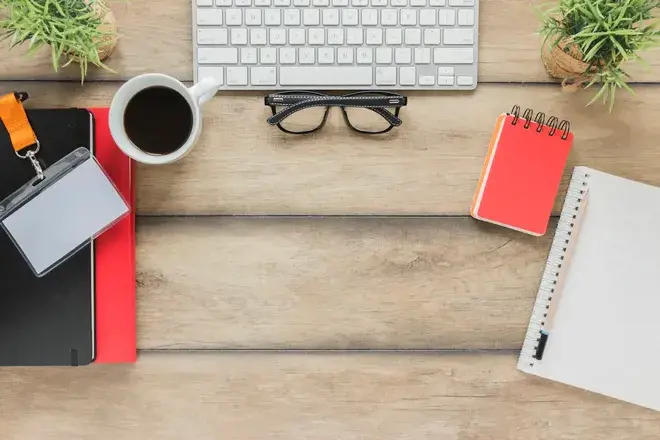 July 14,2020
Gone are those days when keeping employees ever under one roof was the only way to make them work as a team. We have made a paradigm shift in terms of team management, and the credit for this positive shift goes to technological advancement. In the modern era, managing teams remotely is as common as having soft drinks with fries.
Although there are many reasons why the influx of remote team management is being welcomed by businesses of every size and shape but by the look of things, the two main reasons for this shift are cost-reduction and better productivity.
A recent study shows that the number of remote workers has increased by almost 44% in the last five years and this is increasing every year. Well, managing teams remotely is not only proving to be beneficial for businesses only; it is also advantageous for the professionals as well. But in order to make the most of remote team management, you will have to proceed on the right foot. This is why we have brought to you the top tips on remote team management for each and every type of business from offshore RPO experts.
Focus on communication

Just like your non-virtual team, better communication is going to act like a glue that is going to hold your virtual team together, and this is what an offshore recruitment company will recommend you. If your remote team lacks an effective means to communicate, then you will never be able to get profitable results from your efforts. There was a report published by Forbes in which it was found that more than 97% of employees feel that there is always some sort of lack in communication between the team members.




There are many different types of communication loopholes that can befall your virtual team. And if you will not find these loopholes, then your virtual team will go astray, and things will go haywire very easily.




If you are looking forward to starting the process of streamlining the communication on the right foot, then you will have to begin with scheduling weekly report-ins and daily requirements. And you will also need to motivate your remote team to start using collaborative tools like Google Hangout and Skype.

Lead the individuals, not the team

It's true that team building and leadership are extremely important when it comes to remote working, but you will also need to pay attention to your team on an individual level, especially if you don't want things to spiral out of control. Monitoring employee's status, analyzing their performance, providing unbiased feedback, and constructive criticism will give you desirable results.




Just like your regular team members, keeping employees working remotely, focusing on long-term goals is not very easy, and this is why consistent refocusing on goals becomes crucial.




While developing leadership strategies, giving employees the reinforcement to do something on an everyday basis should be kept in mind. This is important because almost all the remotely managed team members do work that doesn't produce an instant result.

Using the best tools

If you will ask an offshore recruitment company about remote team management, then the first thing they will say is this type of approach is totally based on technologically advanced tools, and it's true. If you do not use quality tools, then even skilled and experienced team members will find it very challenging to deliver results.




This is one of the reasons why it becomes paramount to make sure that your remotely managed team is equipped with the right technological stacks. But you can't just pick any technological tool and ask your remotely managed team to start working on it. You will need to keep the feedback of the remotely managed team in a loop while choosing the advanced technological tools.




There are thousands of technological solutions out there that can help your remotely managed team to become more productive. Zero down the available options and make the right decision.

Make sure that it is not always about business

If you are thinking that you will be able to get expected results by restricting your employee's conversation to business based topics only, then you are highly mistaken. If you look at your office, then you will realize that there are many informal discussions between your employees that contribute towards better teamwork, and the same thing applies to your remotely managed team as well.




Even top RPO experts from offshore recruitment agencies recommend promoting non-business based conversation between your remotely managed team members so that they can feel like they are working in a firm with an open mindset, not in a communist party.




You can begin by creating opportunities for non-business based interaction. This can be done by scheduling a virtual lunch date, or you can also go for a happy hour with trivia. There are many ways you can encourage employees to participate in non-work related interactions.

Documenting is paramount

Make strict protocols regarding documenting every work being done by your remotely managed team as even RPO experts from offshore recruitment agencies recommend it. By documenting every minute of discussion and plan of action, it will become easy for every team member to contribute. Along with this, documentation will also help in allowing a new member to start working on the project without the need for briefing everything.




A good RPO company will not only help you with remote team management, but it will also help you maintain essential practices like documentation. This is one of the main reasons why most of the modern-day companies don't hesitate in opting for a good RPO company.




If you succeed in managing a remote team, then you will be able to harness many benefits, but you will have to do it in the right way. Using the above-mentioned tips will allow you to make the most of your remotely managed team as these tips have been recommended by offshore RPO experts working in the RPO company.




Contact us today for offshore recruitment!