All Blogs
Technology
5 Ways To Leverage Social Media In Recruitment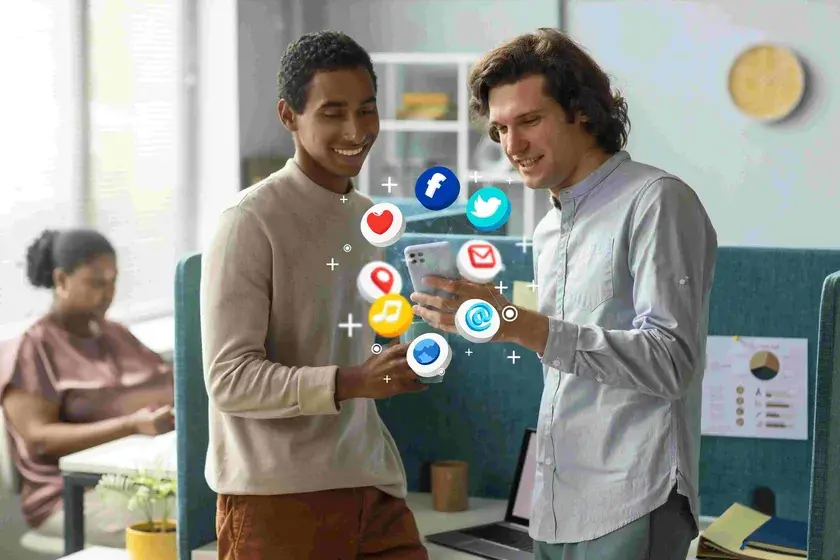 August 12,2016
Talent acquisition isn't always easy and it becomes even more difficult when a vacant position requires specific skill sets. Above all, with the improvement in a market economy, there are ample opportunities available for job seekers. This further makes it more difficult to get a hold of potential candidates.
This issue can't be tackled with the traditional idea of posting jobs. Social networks cast a broader net for marketing your job vacancies. Social networking helps you to engage with prospective talents in a better way rather than having a one-way discussion.
Similar to employers, candidates to are relying on social media for job opportunities, engaging in discussions about the vacancies, uploading their profile. Job seekers want information that is relevant, easily accessible, targeted, and engaging.
So, let's get started with the ways you can leverage social media in the Recruitment process:
Reaching High-Quality Candidates
With the emergence of social media, companies now have more sources to meet their business goal. It facilitates the broadest distribution of vacancies to reach the highest quality of talent.
Collaboration tools and social media helps in providing insight to recruiters and hiring managers on right-fit job seekers.
Internal referrals are usually of higher quality and this results in saving time and getting high potential candidates. LinkedIn provides the recruiters with the tools for getting job applications, filtering the potential candidates, and engaging directly with them. According to the Sentiment Survey conducted by Dice in 2015, 50% of technical job seekers expect companies to research them with the help of online information including social networking sites.
Optimizing Your Connections
Personal networking sites tend to have people with similar interests and backgrounds. You can take advantage of these connections for promoting the brand reputation and credibility. Digital introduction can be very powerful, you need to use external networks in order to identify your internal connections. This will get the word spread out about opportunities and jobs.
Get Communication Value
Social networking sites are perfect vehicles for communicating about the value added by employers. It can be a flexible work opportunity, a new benefits program, or an opening in other regions or departments. The company can use social platforms to engage employees and in updating them.
You can go one step further by hiring managers or brand managers in order to increase your social media activities. An effective program can be built using weekly email with links, tweets, and suggested media shares. Brand ambassadors play an important role in building trust. You can leverage this process by interacting with the internal department especially the marketing department of your company.
Increase Your Reach Using Hashtags
Hashtags act as Dewey Decimal System for many social sites. Either try to create new hashtags or leverage the previous ones (eg., #TalentAcquistion) and add these tags towards the end of your post. Job seekers can search with the help of these hashtags and will be able to discover your job posting. Always remember to include hashtags for all your Twitter job posting and often use hashtags like #job #city abbreviation for increasing visibility. Twitter Feeds will automate the posting of your content in a customized way across different social media platforms for better productivity.
Measure Effectiveness
Social media like any other recruiting channel should be measured effectively. The effectiveness can be measured not only through the fan and follow but there are different measures too. Use web analytics tools like URLs and Google Analytics to understand what content is clicked by your target candidates for applying and getting engaged. Always track the quality and turnover of the new recruit by the source to get an idea about the channels providing you with the best quality of candidates for the company.
Social media can leverage the recruitment process as you can share your information, promote your vacancies, inform about your requirements for filtered search, and can engage with potential candidates. Talent acquisition plays a vital part in the growth of a company. Reap the benefits of reaching out to required talent in an easy way through these social networking channels. You can even hire RPO service providers for leveraging your recruitment process further.