All Blogs
Offshore IT Staffing
6 Points For Choosing The Ideal Offshore Staffing Company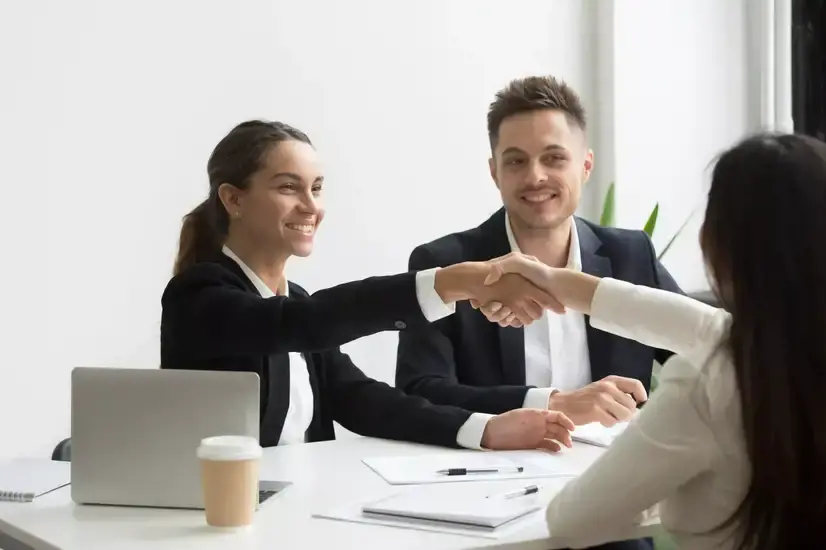 December 24,2021
With the increasing need to acquire the best staff on board, every company out there is finding its zeal via a well-established, reliable staffing company that renders offshore staffing services to support its workforce needs. The staffing process aids your company in hiring the best talents available in the market for the job vacancies your company has. But since this could take an awful lot of time and effort, many companies prefer approaching an outsider that leads their offshore staffing services with optimal proficiency and order.
The outsider firm is usually called an offshore staffing company that takes full control of your hiring and staffing solutions from a distant location and accomplishes the targets on your behalf. These companies are pros in discovering and handpicking talented lot for their clients and pre-screen them, which makes them readily available for operational chores.
Speaking of which, there are a plethora of benefits that your firm can enjoy, such as getting access to a quality workforce, focusing better on operations rather than on the hiring process, getting staffing demands fulfilled efficiently, and so on. This makes them a dependable resource for those organizations that are looking forward to cost-savings, round-the-clock staffing support.
Having that said, it is essential that you choose your offshore staffing company yourself, keeping in mind the below points –
Check Online Presence
Before you sign up for an offshore staffing company, just go online and use the internet to find out insights about the organization. If your potential offshore company is available on the top search engine results pages (SERPs) over the web, it means they are a reputed business. In addition, you may go to their website and discover what sort of services they offer, their daily blogs, company achievements, and partnership details, etc. Having all this information available on the website is a way to create an efficient, rather reliable business image of the offshore outsourcing firm Your business must ensure that it outsources its staffing chores from a company that has an incredible online presence.
Social Media Presence & Reviews
In addition to having a solid website presence, it is also indispensable to have a firm grip over social media platforms. The rising popularity of social media has led businesses to take interest in creating official accounts to advertise and reach an extensive target audience, much faster, much easier. Platforms like LinkedIn, Facebook, Tumblr, Instagram, etc are quite in fashion because they let people connect and communicate. However, it maneuvers simply as an information and review tool for businesses to get product feedback, user reviews, etc. Therefore, if your organization is considering collaborating with an offshore staffing company, you should also consider looking at their social media handles to get all the green flags you want about their service quality, efficiency, track record, and so on.
Client Testimonials
Next up, go through the client testimonials that the offshore staffing company has received from their clients over time. The positive statements, reviews, and client feedback lay a reliable foundation of a business and help in reshaping the market image. Most companies, nowadays, focus on creating infographic reviews that are trouble-free to watch and get references from. Before you make a final decision in selecting an offshore staffing company, make sure you study their client testimonials to be acquainted with the type of service that you'll be getting.
Confidentiality
When two firms interact, having a safe and private network is critical. This is why a Privacy Policy, also known as a Non-disclosure Agreement (NDA), is necessary to ensure that the information about the services your company will get is kept safe and private. For your potential staffing company, you must evaluate the credibility of their data-handling ability and how they function against the threats of data security. Check all the legal aspects of the agreement and proceed as per open communication.
Contractual Commitments
Before you establish a functional connection with an offshore staffing company, refer to the contract agreement, specifically to the aspects that the agreement covers. Look for every single detail to understand the duties and responsibilities of the company which would be helping you with offshore staffing services If required, hire legal support to bind the contract safely.
Certification & Accreditation
At last, scrutinize the standard certification documents of the offshore staffing company you plan to work with. Study all the relevant details comprehensively and determine the credibility in their past work, services, etc. This act is vital to determine if the company lives up to the standard expectations of business ethics, and their uniformity against the industry benchmarks. Only after you've precisely accumulated all these deets, proceed with the agreement.
Collar Search helps you simplify offshore recruitment by bringing the best talents from across the globe and making them a part of your professional workforce. We dedicatedly work on fulfilling the customized staffing needs of our clients by understanding their niche and intellectually hiring candidates who can bring an optimal return on investment. Give us a call now and book your appointment with us!