All Blogs
Offshore Recruitment Services
7 Common Misconception About Offshore Recruitment Company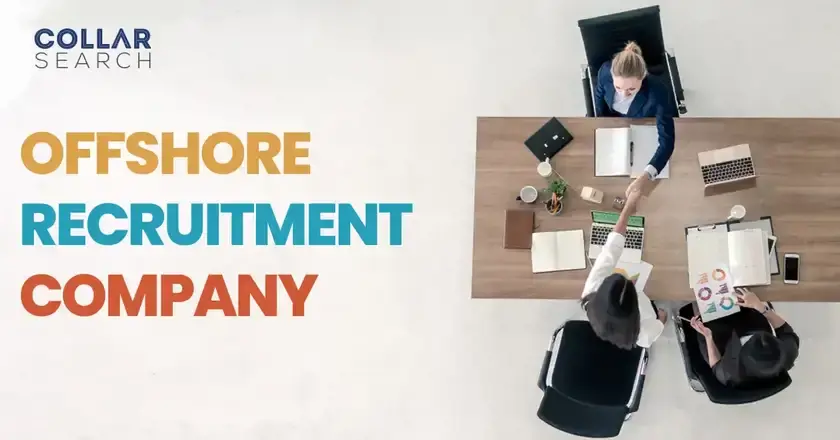 January 10,2020
It would be an understatement to say that offshore recruitment is suffering from a considerable credibility crash. Eliminating misconceptions to start from the beginning is becoming necessary.
1. Poor quality of talent
When you are hiring, you will come across various individuals who have the best and poor talent. It becomes difficult for you to assess the talents based on their skills and experience individually. People generally think that they always get in touch with poor quality of talent across all the industries. When choosing the right outsourcing company, people tend to forget taking many factors into account. This includes using cheap tools to produce excellent outcomes and collaborating with cheap companies, that are entirely two different things.
As a foreigner, it is challenging to know that $ 500 per month can entirely change the whole format of the experience that you are gaining, offshore. $500 per month means that the individual works for any local company and $ 1,000 means that he works for a reputed one.
2. Prices cannot be controlled
Pricing has become the backbone of contention. Purchasing laptops, monitors, opting for Internet services, bearing rents, lunch, coffee, and air conditioners are becoming high. You become the sponsor of your back-office officially in a remote location, and suddenly an individual was not that cheap.
According to a report, a British company trapped its program in an uncongenial deal of outsourcing their work with an organization. The company increased its rates from 3.9% to about 11%, and the company almost tripled the payments, which resulted in an overall loss of about £20.5 million. Also, the company had to compensate £86,815 as reimbursement to human beings whose credits have been wrongfully withheld.
This is a horrible example of a case of any financial extortion that is related to the failure as the review an agreement wasn't conducted properly. Blindly believing an offshore supplier is a terrible idea, as experts claim.
Although this is not a case with all the providers that operate on similar unfair schemes. Tackling situations identical to that of the previous company has helped to find a supplier who is transparent and is pleased to guide you through the financial data. Financial transparency must be included in the agreements so that any discrepancies/fraud can be proved later.
3. Obstacles to communication everywhere
With most of the people having conversations over Skype with the recruiters, who are based at remote locations, it becomes essential for you to assess the grammar and vocabulary of the individuals in the first place. It would be awkward for you to discuss further with your requirements if the other person does not understand what you are speaking to him or her.
It is not essential to faux that all builders have a good command over English. However, excellent communication abilities are required so that you can bridge the gaps easily.
4. Cultural differences can be invincible
Entire libraries can be packed with many books that focus on cultural differences, their effects, and the methods to overcome these differences. However, the world is quite more elastic to such differences. Young people are listening to the same song across different parts of the world, no matter what their cultural differences are. Globalization has increased the socialization factor to a significant extent.
You watch movies that people from different parts of the world watch, wear similar kinds of clothes, and dream of buying expensive phones. Many things are quite common in the youth, irrespective of the place they belong to or what culture they are following. All you need to do is be respectful of what is right and wrong in which country.
5. Jet lag often cause a problem
Admittedly, a fundamental time difference across different areas makes direct communication difficult to a certain extent. Email exchanges will get slightly prolonged, and calls over Skype might not go as planned.
As there are many mixed opinions on the advantages and disadvantages of jet lag, it also depends on the business model and the business that is being conducted on the offshores. Some people tend to see the advantages of sending tasks late in the evening for completion so that when they are getting back to work in the morning, they have their work submitted. For process reasons, others require offshore developers to visit the on-site operations and present at the location when the work is being conducted.
The difference in time is geographically specific and cannot be controlled but can be corrected. The difference in time between the Indian subcontinent and France is about three and a half hours, a distinction which could be corrected by adjusting to some extent during the official hours.
6. No ownership
When a company is collaborating with an offshore company for recruiting staff, it has become a trend not to take ownership or accountability for it.
However, the ownership level will depend on the business model. If you are outsourcing a task to any third party companies, you tend to assign your ownership to your project manager. Because of this reason, many large organizations have selected to create a captive center or use BOT business models.
You are entirely free to select the ownership level that you want to smoothen your business operations. If business operations are essential and form the base of your business, there are good reasons to guarantee strong ownership.
7. Scammers at offshore
This opinion is undoubtedly the biggest obstacle to the successful development of offshore recruitment companies companies. For decades, inexpensive contractors have become the main reason for relocating abroad.
This is the purpose why many large agencies have decided to create a captive middle or have used the BOT model. For any industry, the main issue is that they are unable to enjoy the benefits that outsourcing companies in the offshore locations can offer because of scammers.
These are some myths and misconceptions about the offshore companies that have to be changed in the upcoming years to ensure a smooth transition of the business.
Give your comments and reach to us now.