All Blogs
HR HR Outsourcing
7 Easy ways to make human resources outsourcing services faster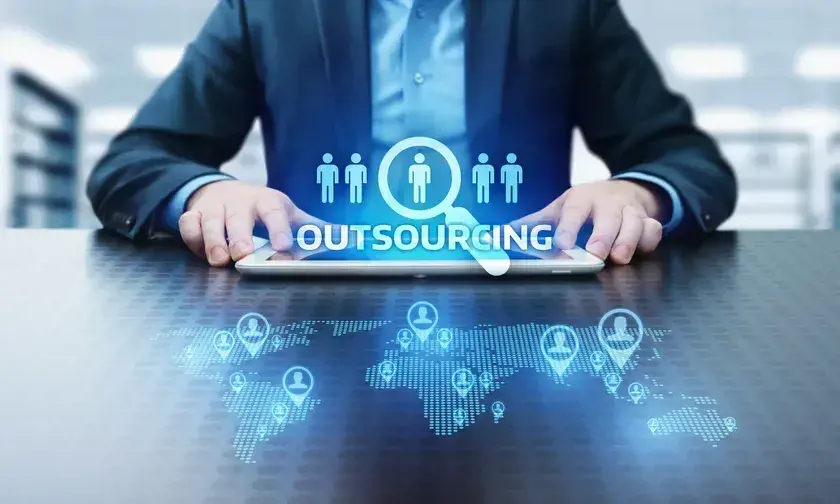 July 29,2019
Why is outsourcing HR service the needs of the hour?
The importance of human resource management in an organization cannot be stressed enough. Many uninitiated are under the impression that all a human resource department does is fill up position by advertising for recruitment and select the candidates. But that does not even cover half of their responsibilities which goes beyond being a replacement of a traditional job flyer.
Human resource management is exclusively responsible for ensuring that not only the cream of the crop is hired for the vacant position but also that the onboarding staff is well aware of the goals of the organization and how they are expected to contribute to it towards a better future.

It is HR's responsibility to ensure that any and every query of the employees gets resolved, promptly. It is the HRM responsibility to ensure that the employees are provided with a healthy and stimulating working conditions.

HRM is responsible for forging and fostering good employee relations to ensure the organization's success. They need to make sure that the deserving employees are rewarded and those lagging are motivated to perform by dispensing adequate training sessions periodically.
Challenges organizations face when they outsource HR:
Disconnected with the in house staff

Reduced flexibility

Security threats
Tips to make HR Outsourcing a quick and hassle free process:
Before you plan to hand over a part or the entire human resource management function to any third party, make sure you can test their services so that you know you are trusting your human resource service to a credible agency.

Tactfully plan what exactly do you want to outsource? A section or the entire department? Accordingly, devise a strategy to approach the outsourcing service provider with a plan and know their take on it.

Involve your employees in it. Your employees should not feel like they are being excluded from such an important decision. Engage them with the outside service provider and ensure that they accept the outsourced team as a part of their company and assist them in building a successful strategy as an extension to the internal team.

It is essential for the organization and outsourced services to have open communication between them, ensuring every policy that is being made and implemented in the complete knowledge of the authorities. This will ensure that everyone is on the same page, and goals and objectives are timely met.

Talking about communication, make sure that the in house team can vent out their grievances, frustration regarding this new change. Talk to them as this will help you modify the outsourcing approaching a manner that is acceptable by both the employees and the outsourced team.

Referring to the security issues, it is of utmost importance that before you decide on outsourcing a specific human resource service provider, you perform a thoroughly verify their security record and ask their references about their credibility.

Outsource only a portion of the responsibility and make sure that the people-centric jobs such as hiring, reviews, firing, etc. are kept on the premises, so that you get to have control over who deserves to stay, get promoted or leave.
Why prefer Collar Search for human resource outsourcing services?
Instead of burdening your in-house team, which is already occupied with ensuring a healthier workplace and uplifting the employee to balance their work and life adequately, why not outsource a part of human resource management to an adept Human resource outsourcing service like Collar Search?

Our team of HR specialists holds a successful record of helping Small and midsize businesses leverage from the strategies that only large corporations can benefit from. We can guide the existing HR team to devise strategies that would ensure employee development.

With the aim to minimize the labor, overhead expenses, safeguard the organization from hassles of any magnitude, our Human resource outsourcing services frameworks and maneuver policies based on standard protocols imbibed with global technology to motivate employees to deliver better and upscale the organization's productivity.
You can trust upon Collar Search's organizational strategies in ensuring hassle-free smooth operations and management.