All Blogs
Offshore IT Staffing Offshore Recruitment Services
7 Reasons to opt for offshore recruitment services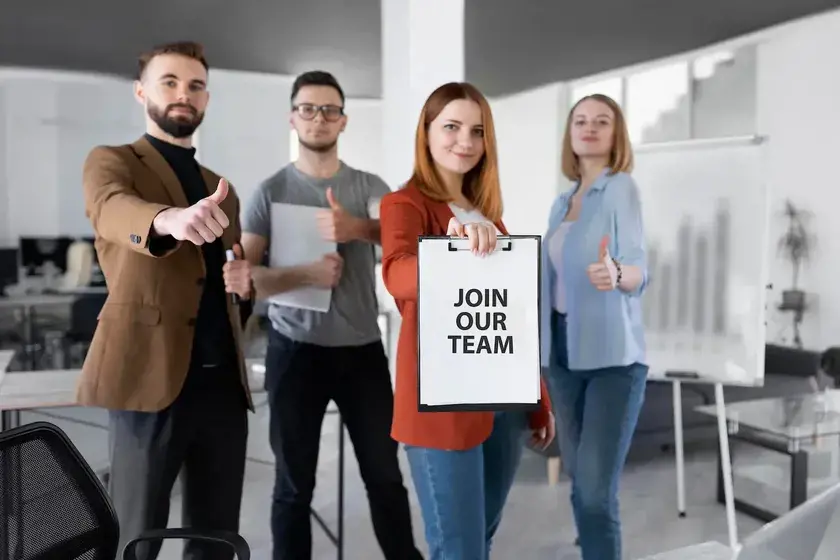 December 04,2020
The global market for offshore services is increasing at a breakneck pace, and it is expected to grow further in the future as well. This clearly shows that most of the businesses operating out there are keen on offshoring and it has slowly become a new normal for everyone.
The competition in every sector is increasing rapidly, and this is the main reason why most of the businesses have to come up without the box techniques to run their business. Well, where many businesses are still keeping recruitment in-house, outsourcing the recruitment process and its different aspects can give you a competitive advantage.
But this is only one of the benefits of opting for remote offshore recruitment services as such type of outsourcing comes along with a bundle of benefits. So, let's dive into the top reasons to opt for remote offshore recruitment services without any second thoughts.
Fill the hard-to-fill positions
Your recruitment strategy might be working for most of the positions in your company, but then there are those hard-to-fill jobs that most of the companies struggle with. These job positions either require a complex skillset or the skill set required for these jobs are rare in the talent market.
For filling such positions, you will need an unconventional and passive recruitment process, and this is what offshore recruitment services will offer you. A recruitment service providing company will fill these hard-to-fill jobs most cost-effectively and seamlessly.
Helps restructure and scale
One of the biggest advantages of opting for offshore recruitment services is that you will have the benefit of scaling up or scaling down your resource hierarchy without dealing with any type of downtime. You can even restructure the whole recruitment process without pausing your ongoing recruitment process.
When you work with an RPO, you don't need to deal with adding more people and other resources to increase your recruitment capabilities or lay off to decrease the same. This is what gives companies using services provided by RPO an upper hand.
Top skills to match profiles
You must be having a wide array of profiles in your firm, and all these profiles will require different skills. If you think practically then you will realize that no single company can find the right person with the right skill set for every profile. In addition to this, you must be having some profiles where you can't compromise on the skillset.
A good RPO will provide you with the best skills to match your diverse profile needs, and this is why you will not have to worry about customizing your recruitment process to match the skills with different profiles.
Leverage wider talent pool
If you are recruiting candidates on your own, you will always be searching against a confined zone or area. Well, if your talent pool will be limited, then the chances of finding the right talent will surely decrease, but this is not the case when you opt for offshore recruitment services.
A reputed and experienced RPO will widen your talent pool, and with more talented and skilled people on your list, you will be able to choose the best candidates with more ease. A wider talent pool will also have a diverse skill set, and they will bring along an innovative and efficient mindset to streamline your business processes.
Zero bias
You must indeed have designed a rigorous recruitment process to choose the best candidates for your firm. But you can't deny the existence of biased decisions in the recruitment process, and because of this, an average candidate might be preferred over a highly-skilled candidate.
But this is not the case when it comes down to remote offshore recruitment services. These companies are not related to any single candidate, and this is why there is no chance of preferring one candidate over another without any valid and professional reason.
Greater resource control
When you outsource your recruitment process, then you will have more time to take care of both your offshore team and in-house team. But this will not be possible when you will spend most of your days interviewing candidates and checking their resumes.
With better resource control because of better management of teams, you will directly improve the business efficiency and deliver quality results through the recruitment process.
Next door team
It doesn't matter how far your offshore recruitment team is located, because of technologically advanced solutions, they will always be able to work as your next-door team. In most of the cases, the offshore team acts as an extended part of your existing HR team, and this is what makes them more efficient.
Gone are those days when keeping the recruitment processes in-house was the only way to hire quality candidates with the right skillset. We are living in an era where every part of a firm can be outsourced, and the same goes for recruitment as well. By choosing an experienced RPO like Collar Search, you will maximize your chances of finding the best talent, regardless of your industry and size of business.