All Blogs
HR HR Outsourcing
9 Ways to Attract Top Talent Through HR Outsourcing Services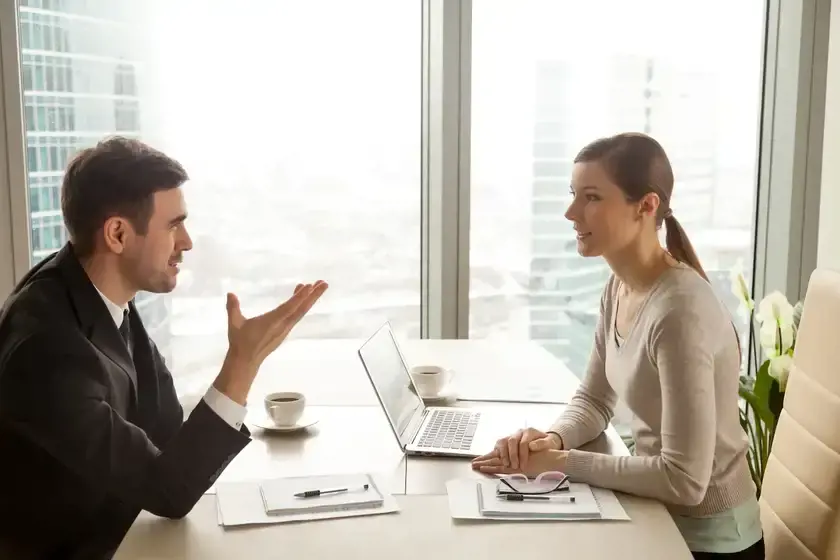 March 12,2020
Outsourcing your HR services to an outside service provider helps in focusing on the core competencies without having to worry about the recruitment process. After all, recruitment is no cakewalk and it's better if the experts handle them unless you have a dedicated in-house HR team. Humans are the most valuable assets of any organization and also the most vulnerable. They need to be dealt with very carefully, which becomes difficult without proper expertise. Besides, it will save your time, cost and help in maintaining various regulatory compliances.
But, is outsourcing going to land your organization the right kind of talent? What can you do on your part to double the efforts of your HR outsource to employ talented manpower?
Given below are some of the most effective ways, which could help you in attracting the top talent through HR outsourcing services:
1. Selecting the right HR service provider
The very first step to attracting top talent through HR outsourcing services would be to invest in the right service provider. The foremost factor to look for while making a choice is if your outsourcer can help you with all the HR processes including regulatory compliance, employee services, training and development besides the recruitment, payroll and taxes. Then try to have an idea about the expertise held by their staff. It speaks volumes about how they perform their jobs in procuring the right talent for you. Dig a little into their past work experience to know the industries they have worked with. The one you should have the basic knowledge about the industry you operate in to make the right selection of human resources.
2. Shorter recruitment process
Most organizations lose some of the best potential employees due to a long recruitment procedure and difficult application process. These longer processes only make them lose interest in your organization and choose a competitor's enterprise. Everyone's time is precious and it should be valued. Work on having a faster recruitment process to prevent deserving candidates from slipping out of your hands.
Also, try to remain transparent to the applicants about their selection. Most organizations make the mistake of not informing their applicants in case of a rejection, which prevents them from applying for another post in the same organization. Informing them about the rejection and the reasons for the same would help them improve in their next interviews and build a thread of trust in your organization.
3. Clarity about the scope of work
Make sure your HR service provider communicates the job role, duties, responsibilities, and expectations related to a particular post. For this, you need to first clearly set out all the points to your service provider. Most service providers fail to provide this clarity and end up confusing potential employees. This creates a doubt on the mind of the applicant about the working of the organization. When they know what exactly is expected from them, and what their job is all about, they show more interest and excitement in joining your team.
4. Design an appealing career website
Every organization seeking to employ the best manpower should invest a good amount in designing an impactful career landing page for their website. No matter how good your HR outsource is, a potential employee will surely check out your website once to learn about your organization. A good career website page is the one, which highlights every post/vacancy currently open in the organization along with easy access to all information related to the same. Also, provide a true and fair description of the organizational culture and management style.
5. Social Media presence
A strong social media presence is important for your HR outsourcing service providers for them to build high levels of engagement within the community of talent you want to employ in your organization. Social media platforms help in seeking a talented pool of resources due to their wide reach, which sometimes is not attainable from any other source.
6. Training and recognition
The top talents in the market would always look for opportunities to grow and progress. They won't be satisfied with being in the same position for long. Hence, it is important to have special training and recognition programs in place. Briefing applicants about these programs would give them the idea that their efforts would be recognized and rewarded. Moreover, they would have a good opportunity for personal growth if they join your organization. Your HR outsource should be able to host special training programs for your employees and brief them about the same.
7. Flexible hours
Gone are the days when a 9-5 job was all people wanted. Nowadays, every aspirant job seeker looks for flexible working hours to maintain a perfect work-life balance. This is, in fact, important for leading a healthy and happy life. Moreover, the idea is not to make your employees sit for long hours. The idea is to have a productive work environment. Providing flexible working hours would encourage top talents to join your organization, as this is not something offered in every organization.
8. Salary and Perks
You must provide competitive salary packages to your employees, which are in line with what your rivals are offering for the same post. Offering other perks and benefits including a friendly work environment would make your organization a dream company among job seekers. Having a safe working environment is important for female workers to make them feel safe at the workplace. Your HR outsourcing service provider should be able to communicate these details to the applicants in an interesting manner.
9. Smart advertising
Your competitors are also not leaving any stones unturned to tap the best talent in the market. Why lose to them? Focus on smart advertising to appear on the first page of the search engine. Your HR outsource will do the needful when it is able to identify the right pool of talent. But to reach that right pool, advertising is the key. Invest in a good digital advertising agency to help you with the right advertising and promotional strategies.
For more information contact Collar Search's representative today.