All Blogs
Life @ Collar Search
ANOTHER REWARDING CRICKET SEASON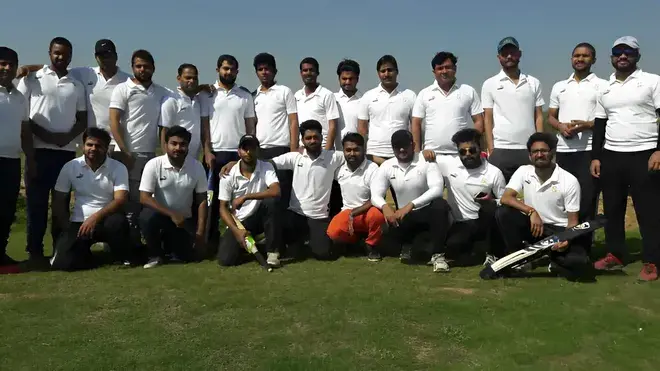 March 29,2017
The month of March saw the Cricket Tournament – Collar Search versus SaffronTech on Skyline Ground. Both the teams ranked on top in their respective cricket competitions. While Collar Search ended up in the second position in the tournament, we learned a great deal about teamwork.
It was a day of fun and frolic with a good sporting audience to cheer the team members. There was huge speculation floating around by team members who had a bit of taste in cricket, before the match. Our team members showed exceptional performance on bowling and fielding, our bowlers took some quick wickets at the beginning of the match. As soon as our competitors started to settle, we took a few more wickets and the game was up in the air. Although we put our best performance in a disciplined manner, we ended losing the game in the last few overs. The final match could not have had a more perfect match than this one. There were continuous twists and turns in the match creating a competitive, energetic and enthusiastic atmosphere.
The match was followed by prize distribution ceremony where trophies were given to best bowler, best batsman, the man of the tournament and the winning team. The directors of both companies were present to cheer their teams. They enjoyed the match and appreciated the hard work of team members.
Every member of Collar Search enjoyed and learned from gained experience and formed a greater bonding within the team members. Collar Search believes that participating in such tournaments keeps team members not only fit and healthy but improves team-building skills. The best part of the tournament was getting away from the monotony of work and getting rejuvenated. Such matches are organized annually as Collar Search understands the need for creating a balanced growth of employees. After all one can't be productive unless you have fun within regular intervals. Till the next time, everyone will be reminiscing about the match through pictures.