All Blogs
HR Offshore Recruitment Services
Are You Conveying the Right Message to Your Teams During This Global Pandemic?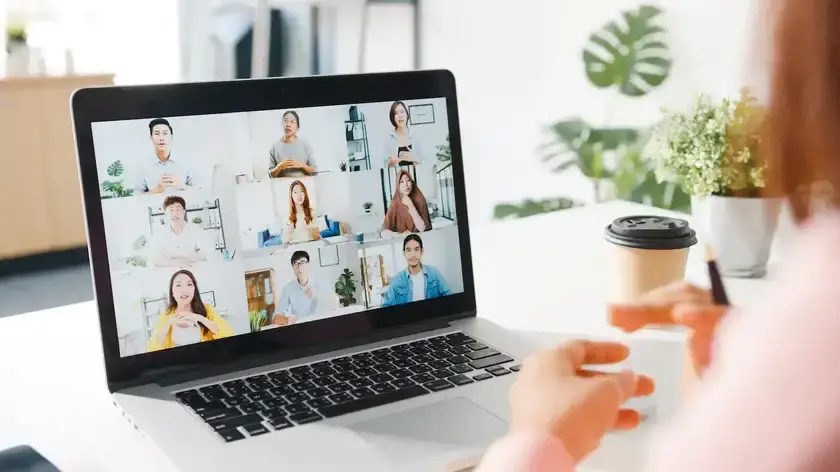 May 17,2020
The recent global pandemic has caused drastic changes and has forced life and activities to come to a complete standstill. The business market is paralyzed and firms around the world are shut due to lockdowns and social distancing norms. To sustain operations, many companies have chosen to work remotely due to uncertainty around the end of this virus spread.
At this crucial point of time, conveying the right message to your teams is very important.
These are troubling circumstances and adaption to the current chaotic scenario is necessary. Being an Offshore Recruitment Company, we at Collar Search have extensive experience in remote operations. Here, we take you through some suggestions to help you and your team sail through these turbulent waters with ease.
STAY CONNECTED
Now that real-time physical meetings, team lunches and conferences cannot take place, maintaining constant touch and contact with and within teams becomes all the more difficult. Though the priority is to propel the company forward, we cannot do so unless teams are strong enough to battle these unprecedented changes. To keep the team spirit alive, we suggest regular team meetings and exchanging emails. In the absence of non-verbal cues and casual conversations, the need to communicate is more than ever.
REFLECT ON YOUR TEAM
The functioning of a team requires individual contributions from each and every member. While in normal circumstances, we assume that it is the responsibility of the members to complete tasks and put in their all, extra efforts mean a lot during a crisis. Due to this virus-induced distance, you are away from the buzz and busy environment of your workspace. Thus, you have time to reflect on your teams and acknowledge and appreciate people who make things possible. This would lift spirits and induce reassurance among team members.
GRAPPLING WITH THE UNKNOWN
Uncertainty will inevitably lead to fear and anxiety. Employees are worried about their employment security, health and well being may also be a disturbing concern. At this moment, it is best to express your honest and humble concerns but concluding with a positive and affirmative plan of action to let your team know that you are not oblivious to the situation. In case your employees show reluctance or decide to quit when your company is in troubled waters, it may be an evident sign of bad hiring. This is where you must seek help from an experienced RPO Company. Let Collar Search an RPO Company, with its high-quality hiring strategy and effective risk mitigation, hire the right kind of employees who will be there when the company needs them the most.
BE HONEST AND AVOID SUGAR COATING
As demoralizing waves of news cripple your workforce and shatter morale, you cannot afford to disclose more bitter truths. However, sugarcoating hardships and lying about statistics would backfire eventually. While the news of a layoff or wage cuts is not easy to reveal, we advise you to do so honestly and always accompanied by the reason. If your company is in trouble or revenues are declining, your employees need to know. Until and unless they are wary of the real picture, they would not be able to comprehend and justify your actions. Transparency and honesty are of utmost importance to build trust and deal with grim news.
MAKE A PLAN
While the situation does call for action before specialization and you will be tempted to discard the plan and work along any feasible line, we advise against doing so. Being an Offshore Recruitment Company, we understand the need and value of proper organizational setup and timeline to keep employees motivated and the company on track. Thus, we suggest you remodify your plan and eliminate actions that are not possible anymore but still stick to your original values and ideas. This gives the team a hit of normalcy and motivates them to work the same way they did before, maybe with even more creativity.
APPRECIATION IS THE KEY
Morale becomes highly sensitive to minor disturbances and changes. While you cannot have a round of applause in the conference room or invite the employee and appreciate them personally, this practice is still needed. Therefore as a team or organizational head, you should take the extra effort to appreciate and praise your employees individually. Many companies worldwide, including Offshore Recruitment Agencies, use the SAIL approach to acknowledge employee performances. This typically means that when you go on to make an appreciative speech, make sure to highlight the situation, the action, the impact and the link and significance it holds for the company.
BE UNDERSTANDING OF THE CIRCUMSTANCES
While most workplaces consider professionalism synonymous with stoic and cold relations and the inability to emote, this kind of apprehension will send a wrong message to your team. This is the time when your employees need you to be kind, understanding and thoughtful. They want you to understand things from their perspective. When you send a message or hold a meeting, be sure to be humble and know what you communicate. It makes a massive difference in the way they deal with any difficulties that they may face.
CREATE AN ENGAGING WORKSPACE
Uncertainty not only surrounds the workspace but also around the company's progress. Being a leader does not mean you always have to be ready with all possible answers. If you get a direct question on something you are not sure about, do not lie and do not push it away. Instead, phrase your words in such a tone that you tell your employees that you do not have the answers but are actively working towards them and would love it if your team wants to pitch in their ideas. This makes them feel like an integral and vital part of the team, thus making them more connected and efficient.
Being one of the top Offshore Recruitment Agencies, we understand employees and their needs, especially during troubled circumstances. If your team has been unresponsive or your progress seems stagnant, it has to do with loopholes in team management. These simple measures will help you learn to adapt to effective working methodologies amidst the raging pandemic.