All Blogs
HR Recruitment Process
BRIDGING AND MOTIVATING DIFFERENT GENERATIONS AT WORKPLACE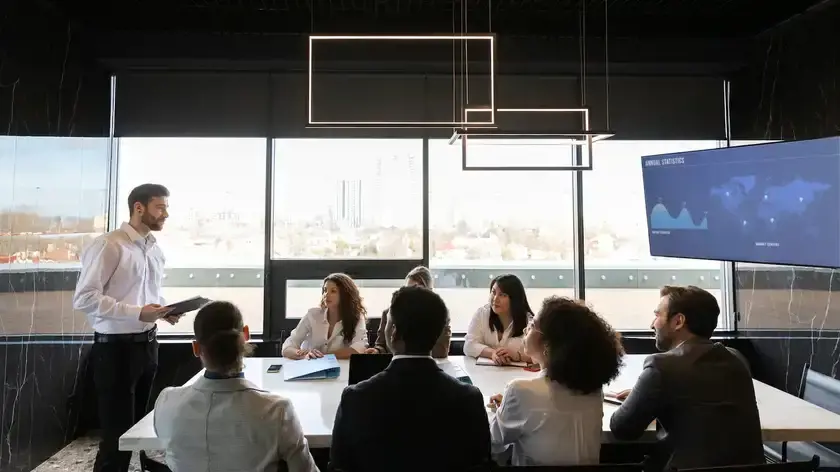 September 11,2019
While the generation gap is generally considered a joke, with parents and kids indulging in a harmless and mostly funny, "you won't understand it" conversations, this often overlooked social factor can be detrimental to the very foundation of an organization, when it starts interfering in the operation and daily functions of the working environment.
Organizations today comprise of a multi-generational workforce, with baby boomer, Gen-x, millennials, Gen-Z working alongside. But blame it on the decade they were born it, their opinions, beliefs, skills, and behaviours are bound to have an impact on how they work and coordinate with others to ensure productivity.
While the generation gap has always been a point of constructive arguments and discussions, what has made it more prevalent in today's working culture is the fact that Gen-Z are proficient and not afraid to be a part of MNC or global organizations and the terms retirement for the senior management is starting to go hazy, with skill over age being the norm (which should have been, long time back!) The differences in values don't take much time seeping into and becoming the reason for conflict between the employees and within various managerial levels.
In order to contribute towards a well-rounded organization, human resource management has to be extremely cautious in minding the generation gap and strategizing such policies that are in the mutual interest of everybody. After all, while the enthusiasm of Gen-Z can help fuel the organization to do better, it is ultimately going to be the senior management, mostly comprising of baby boomers that come with the skills and experience to efficiently resolve any and every issue promptly, but we can also not overlook the digital world navigated effortlessly by the Millenials and Gen-Z, as this will help the company stay relevant and competitive in the marketplace.
HOW SHOULD GENERATION GAP BE APPROACHED?
The different communication styles, understanding of work-life balance, approach to resolving conflicts, expectations of how they should be appraised can be challenging to approach, which is why we bring to you specific tips that will be useful in mitigating the impact of multi-generational workforce issues:
LOOK OUT FOR SIMILARITIES:

While there are undoubtedly apparent differences, your outlook as an HR manager should be to focus on similarities and not the contrary. Despite the generator gap, the moral values and work ethics will be aligned in all the age groups, which can be strengthened by creating a flexible environment and promoting open-mindedness.
1. ENCOURAGE COLLABORATION:
Organizations wherein any form of self hierarchy starts prevailing, is on their path to downhill. Encourage sharing of skills and strengths, as this will foster healthy communication between the generations. Effective collaboration will help the multi-generational workforce better understand each other in terms of how and what they can offer to enhance the productivity of the organization and what they can learn from different and implement to build up their professional front.
RESPECT:

In the end, what every employee ( human, as a matter of fact) wants and should be entitled to, is sincere respect. HR managers can be in a tricky position where their own generational beliefs might come in the way of making the right decision, but they will have to overlook those to first respect a different perspective and devise a logical solution. Every generation has different priorities which can be dealt with in a respectful manner before they turn into a conflict. Enforce and promote a culture of mutual respect so that every employee, be it a baby boomer or Gen-Z feel safe enough to voice their opinion. This can be ensured by effective and consistent communication.

By why burden your in-house team with having to stay up to date and effectively devise and execute strategies, when a proficient and dedicated HR Managers from an RPO company in India like Collar Search can manage it?




These services can either be outsourced entirely or used as an extension of the existing department. Collar Search's HR managers come with extensive knowledge and experience to competently manage and ensure a healthy working environment wherein colleagues flourish, and employees work amicably. Our managers will guarantee prompt resolution and timely execution of such policies that benefit the employee as well as the organization.




For any RPO related queries, reach out to Collar Search's representative, today!