All Blogs
Offshore IT Staffing Offshore Recruitment Services
Build A Strong IT Company Image With These Recruitment Strategies!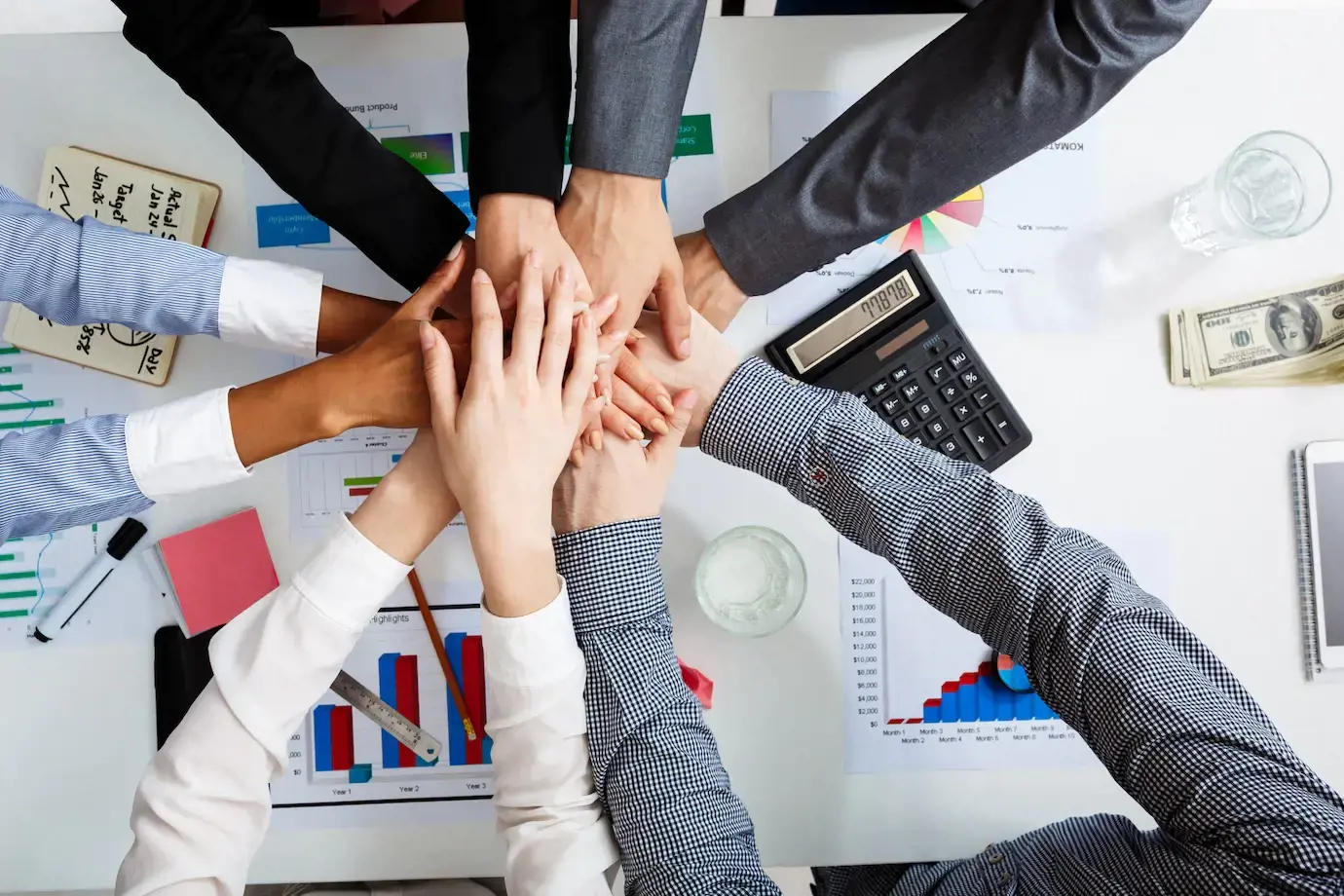 November 30,2022
The year is 2022 and the competition in the IT industry has increased by leaps and bounds. But the competition is not only about market share, appearing on the top of the search results, and profit margin, it is also about attracting the top talents of the industry.
With new methods and tools popping up in the market, it has become imperative to not only enthrall the talents but make them believe that working with your company is going to be their best decision. If you are finding it difficult to ameliorate your recruitment strategies, don't worry, we have got you covered.
Why Is a Strong IT Company Image Important?
Builds Trust Among Candidates

If your company doesn't have a good employer image, then the recruiters will find it arduous to sell candidates on the value of joining the company. A better company image gives assurance to the candidates that they are applying for a company that values its employees and this is how you build trust among the candidates.

Makes Your Company Desirable To Work For

When you are popular, everyone wishes to be associated with you and the same happens in the world of recruitment as well. When your company has built a strong brand image with the help of an IT staffing services agency, your firm becomes the most bodacious company to work for.

Better Chance Employee Retention

Positive company culture and better brand image unlock higher employee retention which implies that the firm has witnessed a rise in employee loyalty which means reduced attrition. One can even work with an IT staffing services agency to improve the company's image.




This in total results in reduced investment in the cost of hiring. So, the employer can embrace a more skilled workforce with fewer employee transactions.

Gives You A Competitive Edge

Gone are those days when their job offers and opportunities were limited. Now, you have to compete with others to grab the attention of top talents, and to gain a competitive advantage, you have to work on building a strong employer brand so that it could succumb to the candidates to work for your company.
Recruitment Strategies To Improve Your IT Company Brand Image
Create & Promote Employee Content For Social Media

Social media for job posting is still alive and thriving. Instead of just confining your job posting to your official website, you should widen your reach by sharing posts on specific social media sites as well. From featuring employees to building recruiting social channels, there are many things you can do on the social platform.

Keep Your Team Diverse

You might have built a tried-and-tested process for hiring employees but you should start embracing untested networks to reach diverse talent on the platforms they use. For this, you can use IT staffing services agency and enjoy niche job boards. It doesn't only give you access to a wider talent pool but even keeps your hiring diverse.

Don't Be Afraid To Hire Freshers

The freshers you will be hiring might have a couple of internships under their belt but a majority of them are completely new to the corporate world. This means they will be always ready to offer new, out-of-the-box, fresh, and innovative ideas. Hiring freshers also sends a positive signal in the market.

Hire Specially Abled Candidates

Nothing works better for building a strong employer brand than making your workforce more accommodating for specially-abled candidates. To make your career page more accessible to specially-abled candidates, you can even partner with organizations like SHRM, Employer Assistance and Resource Network on Disability Inclusion.

Hire Mothers & Caretakers

The biased approach in recruitment against women who have several-year gaps on their resumes because of caregiving for children can't be overlooked. And if you wish to build a strong employer brand then you have to step up to the plate and rise above this common stigma.

Strive For An Equal Sex Ratio Among Your Employees

Many women hesitate from applying for a particular company because they think the workforce is male dominated. Such an image can make you lose the cream of the crops while hiring for a specific job. You should choose an outsource IT staffing company and ensure that you have an equal sex ratio among your employees.

Keep Recruitment Websites Like Glassdoor & AmbitionBox As Strong As Possible

When it comes to the reputation of a company, candidates want to hear from the current and previous employees of the company rather than the company itself. This means the first thing candidates are going to check after applying for a company is their AmbitionBox and Glassdoor reviews. Let these platforms transmit a positive image of your company.

Don't Hesitate To Break The Salary Barrier For The Ideal Candidate

The competition for grabbing the attention of top talents in the industry is neck-wrenching. And if you get an opportunity to hire an ideal candidate, you should never hesitate to break the decided salary barrier. Once hired, the ideal candidate will yield much more than what you would invest in him or her.

Introduce Employee Referral Incentives

Even in the modern age of recruitment, employee referral incentive is considered the most cost-effective and efficient method of maintaining a quality applicant flow. If your company is offering a bonus for recommending candidates, make sure it justifies the cost per hire.

Hire An RPO

If you are a good employer with a strong brand image then job seekers will be waiting in line to work for you. Employers now need to get the word out about their positive culture, benefits, opportunities for growth, and other strong aspects that help them build a strong company image because even after grabbing the attention of top candidates, you have to make them believe that it is worth joining your company.




If you are struggling to build an employer image and if your recruitment strategy has multiple loopholes then it's time for you to choose a reputed outsource IT staffing company like Collar Search.




Collar Search doesn't only provide your company with a pool of top-rank talents but it even helps you build a strong employer brand so that the process that began with screening ends with onboarding. So unlock the true potential of employer image and impeccable recruitment strategy by partnering with Collar Search.