All Blogs
Recruitment Process
Busting 7 Common Myths About RPO Industry in India!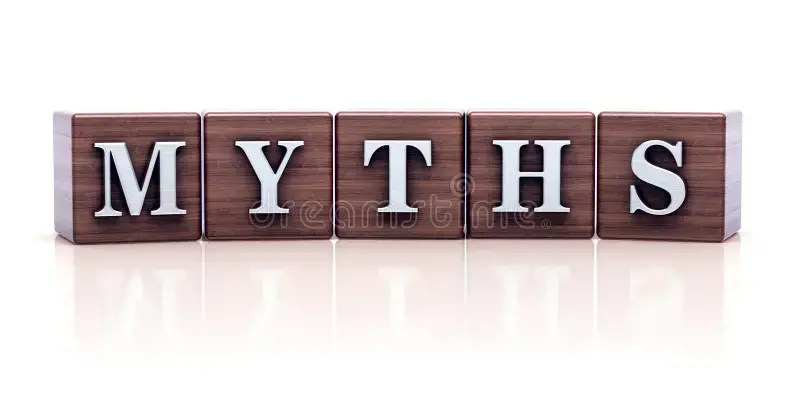 September 02,2022
"Debunking the 7 common myths about the RPO Industry in India."
An RPO (Recruitment Processing Firm) is one of the most prolific industries in the world of business. Outsourcing the recruitment process to a third-party firm could benefit numerous organizations. But with benefits come questions, and with questions come doubts which then evolve into myths.
We are familiar with a few misconceptions and myths regarding the RPO Industry, but we believe it is only due to a lack of transparency.
For example, one myth is that people get the impression that the Best Professional RPO Firm Firm works only with major brands, which couldn't be more false. The policies of the RPO Industry regarding who we work with don't rely on the scale of the corporation we serve.
What is an RPO firm?
When a corporation outsources its recruiting activities to a third party, they engage in recruitment process outsourcing (RPO), a subset of BPO. It is possible to outsource all or part of your recruitment process to a reliable service provider. As far as the company's operations are concerned, they're just as much a part of the HR department as anybody else. In filling offshore employment with remote workers, they become very useful.
RPO is effective because it improves efficiency and accuracy in the recruiting process by delegating work to experts in their respective fields. Employers often view the recruiting process as time-consuming and fraught with human error.
Through RPO, the talent acquisition and business teams can make more informed decisions, leading to a service fulfillment rate of 100%. In this approach, the corporation and the service provider may realize their objectives, which is good for business.
7 common myths about the RPO industry in India
RPO Firms are quite expensive

Quite possibly, the biggest myth surrounding the RPO Industry is that hiring them could prove to be expensive. But on the contrary, an RPO firm can help save your company's money in the long run. From handling all of your HR-related operations to the process of hiring candidates, you can invest your company's time into more productive operations.
RPO won't work for smaller organizations

Another myth about RPO firms is that they don't work for small businesses. People think that since RPO target hiring on a large-scale basis, they would overlook organizations working on a small-scale basis. This is quite possibly the biggest misconception regarding the RPO industry in India. The best professional RPO firms target quality over quantity, and their business model is the same for both large and small-scale companies.
RPO firms won't recruit suitable people for a corporation

While most applicants and candidates anticipate hearing back from the company, very few are. They are lost in the abyss of unsuitable candidates. Due to the customer-facing nature of the business world, this isn't good for both employer and consumer brands.




An RPO firm tends to shortlist those candidates who prove to be the most suitable according to the organization's requirements
Outsourcing to an RPO firm is only a temporary solution

You think that the work of an RPO firm will be over when they fill out all the vacancies for your corporation. But the real work for RPO starts post-hiring, where they will monitor and analyze the candidate's progress and report it to the related company. RPO also stays on the lookout for any sudden vacancies and provides a quick adequate replacement to avoid any inconvenience in operations.
RPO firms won't consult you over the recruitment process

A reliable RPO service will be more open about its processes than a typical staffing firm. They won't just throw resumes at you; they'll get to know you and partner with you on initiatives that last. That calls for complete and accurate reports, scheduled check-ins, and the opportunity to pose inquiries at any time.
Given that your recruiting partner is an extension of your own business, you have complete control over the level of transparency you share with them, whether you're primarily interested in outcomes or every little nuance of the process.
RPO firms don't do background checks for a candidate

In large-scale projects, RPO Company India may criticize that they are more concerned about quantity than quality when filling positions. And in fact, the exact opposite is true.
While it's true that an RPO provider with extensive industry experience might potentially fill positions more rapidly, this is indicative of higher quality hiring. As we've demonstrated, their deep familiarity with your culture allows them to identify candidates who will thrive in your organization swiftly. While contingent agencies may be interested in the bottom line, RPOs aim to build lasting relationships with their clients and hence put more effort into providing services of a high enough standard to warrant continued business.
They don't often commute with the organizations

Globally, on-site and remote RPO engagements are producing positive results for businesses that outsource their recruiting processes. Your ally, the recruitment outsourcing firm, may not be physically located in the same office as your in-house team, but they will still report directly to you. Partners in RPO must be held accountable by sharing accurate and comprehensive information about their performance with you. Although your RPO partner will manage the talent acquisition process, the ultimate decision on who to hire rests with you.

Why choose Collar Search as your primary RPO company?

The difficulties with hiring won't magically disappear once an RPO agreement is formed. Top RPO companies focus on certain goals, such as identifying, evaluating, and employing the best candidates. But real growth occurs when both captains coordinate efforts to enhance procedures and repair gaps in the outgoing rhythm of the workforce. And the first step in this direction is for the organization and the recruiting team to use cutting-edge tools, expertise, and resources to provide an accurate depiction of the necessary enhancement.

Conclusion

Collar Search is one of the leading RPO firms in India. Our services range from staffing solutions to handling our clients' post-HR-related operations.




Connect with our experts today and learn more about our services!