All Blogs
Offshore Recruitment Services Recruitment Process Outsourcing
Can RPO Agencies Solve Recruitment Crisis During COVID 19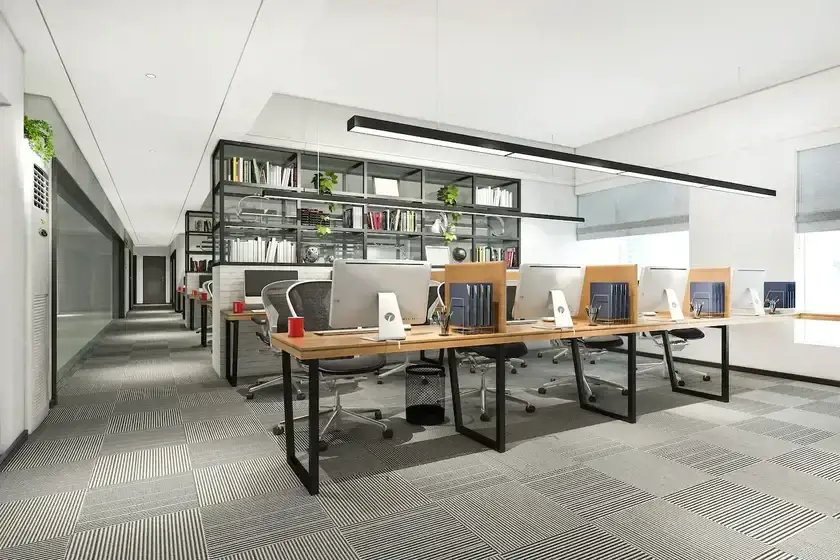 May 25,2020
With the global economic crisis hitting major industries due to the outbreak of coronavirus, many organizations find it difficult to make ends meet, forgetting to gain profit. Under such circumstances, companies are facing a vast fluctuation in recruitment demand. The uncertainty of livelihood will linger for a long time, even the ease in lockdown would not be successful in making it less troublesome.
However, all bad times must come to an end. Here, your saviour to past these painful events is an RPO Agency. An RPO Agency is known to provide exclusive hiring services to large and small scale industries for years. The RPO services are an extended hand for the HR department of the company looking to hire prospective employees with flexibility in demand.
Here are a few points to understand how RPO Agencies can solve the recruitment crisis faced by majority by companies during COVID'19:
Improving hiring quality
The outbreak of coronavirus has compelled many organizations to work from home. It has been noticed that working remotely can be the reason behind the lack of motivation and can ruin the work-life balance. Thus, companies are looking for employees with high spirits who look forward to providing solutions rather than creating problems for their colleagues or the company all over. Flexibility and support are required all along, hence employees with strong core values and ability to adapt should be preferred. An RPO agency will seek such candidates for you.
Initiative quick hiring
Many organizations, for instance, the health care and digital industry has seen a quick boom in operations. The demand for skilled employees keeps on increasing everyday. The process laid out by each company can take quite some time to verify candidates, interview and hire them. This is where RPO services come into the picture and reduce your time to hire new employees for the increasing workload. Collar Search helps you gain strategic advantage helping you meet your business needs with their recruitment services.
Utilization of alternative sources
An RPO Company makes use of alternative sources to provide a holistic hiring solution. They access all channels of different sources to reach deserving candidates and bring them to you. While an independent company's only source of hiring could be references and digital platforms, it is not the same in the case of working with an RPO Company. While many trainees are applying for jobs and internships during the pandemic for extra income, an RPO company will you with providing the data of the most deserving candidates from across different channels of recruitment.
Organizing virtual interviews
RPO services not only provide extended help in hiring skilled employees suitable for the specific job but also help you approve of the candidate before he or she enters the last stage of recruitment. Due to the practice of social distancing during COVID'19, it is not possible to arrange a meetup with the candidate. However, as RPOs support high-end technology for recruitment, organizing virtual interviews and meetups is a much easier task for them. They will also help in enhancing the effectiveness of the interview by providing you with the right set of questions.
Scalable model
Recruitment is time-consuming as well as costly. Thus, an effective way of recruitment is required by all companies. An RPO service provider works on a scalable model of hiring employees, that builds trust among internal human resources. The internal HR department can shift their focus on building strategic policies and plans for existing employees to increase the efficiency of the operations of the company. The scalable model is also eligible in handling the fluctuation in the hiring demand.
Cost reduction
There is no doubt that companies are trying to save as much as they can since the pandemic has hit the globe. Recruitment can be quite a costly affair to bear during this time of crisis. Thus, it is wise to assign the work related to the human resource to a third-part or an outsider such as a reputed RPO company. It also eliminates the risk of hiring an employee who is not fit for the job, thereafter going through the whole process, again and again, incurring more cost.
Increase in workforce diversity
The challenging times demand lots of new ideas and brainstorming for each company to sustain as the world hits an economic crisis. In such a case, workforce diversity offered by RPO service providers will help companies create a pool of trained, experienced and qualified employees who will contribute to the growth of the company extensively. Diversity will help each company gain a new perspective to solve the majority of problems, especially faced during the pandemic.
While partnering with a recruitment process outsourcing program, particular specifications should be kept in minds such as experience and customization. Collar Search, a global trendsetter in the Offshore Staffing and Recruitment Industry offers customized strategies for companies to overcome the current challenging situations. The organization looks after key priorities of each company be it Healthcare RPO services or Logistics RPO services.
The key to surviving the economic situation during COVID 19 is not to shy away from asking for support from experienced third-parties or experts. Working as a team, instilling hope and analyzing how each move contributes to growth in the operations are a few steps that should be followed to stay positive while solving the crisis faced during COVID 19.
Contact via calling us on +1 732-374-3515 to know more.