All Blogs
Life @ Collar Search
Celebrating The Spirit of Festivities at Collar Search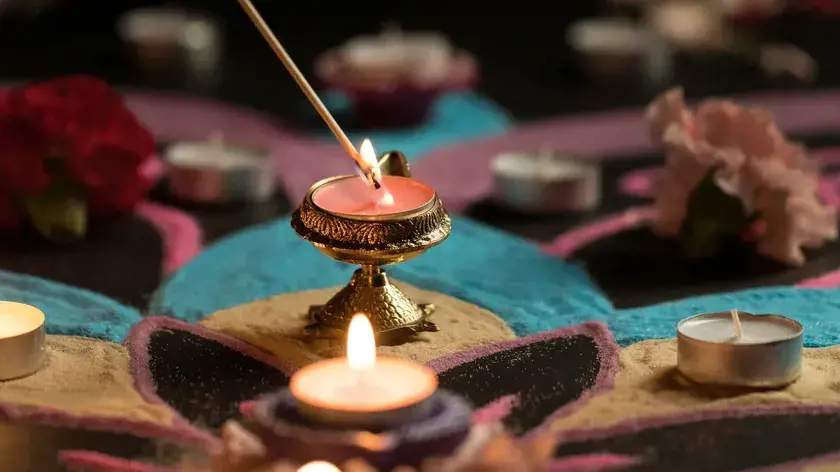 November 10,2016
Diwali is one of the biggest and most auspicious festivals of India. It celebrates the coronation of Rama, the mythological king of Ayodhya, India. Diwali, commonly known as the festival of lights, is celebrated widely across India, and is also being recognized in the parts of the world today.
Collar Search brought out the festive spirit to the workplace celebrating Diwali with great enthusiasm. The workplace was decorated by the employees and different types of events and activities were planned to engage the people.
All the staff members of the company diligently performs their duties throughout the year. Their aim is to meet the targets and provide quality services to the clients. Thus, as a company, we at Collar Search make sure that all our members are motivated to get the desired results and enhance the productivity of employees.
At Collar Search, we value the amount of hard work our team members put into their assigned tasks in order to deliver the best results to our clients. Consistent employee engagement activities helps in maintaining incredible active workforce. These celebrations results in increasing team building, relieving stress and forging emotional attachment with the company which will help in talent retention.
Collar Search organised a formal Diwali puja apart from carnival contests, team sports, gifts and sweets. The entire office was decked up with colourful and bright fabrics to make it an adorable place for the employees. Each member of the company participated and enjoyed this occasion by dressing in ethnic clothes. The activities included tug-of-war, archery and many others. Among all the activities treasure hunt constantly kept all the member engaged the entire day. The entire company exchanged Diwali wishes.
All the members were offered refreshments in the form of chocolates and sweets. Towards the end, the feast added to the richness of this festivity. All our team members were actively engaged to ensure that the company celebrates big to break the monotony.
Collar Search offers everyone with a flexible working environment to deliver quality driven results for exponential growth of the company. We believe that celebrating festivals in the workplace is a great way of making the members bond together and work harmoniously towards greater goals, filled with positivity.