All Blogs
HR Talent Acquisition Technology
Challenges faced by healthcare staffing industry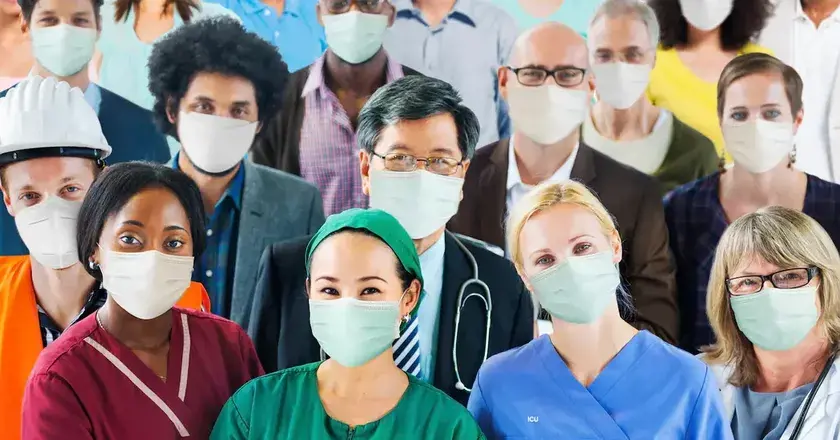 September 21,2018
Earlier, we established how daunting of a process is recruiting the right candidate, but if we start looking at industry-specific recruitment, we will be able to see that the process is even more challenging especially for the healthcare industry. Unlike three-four decades before, when medical staff demands were easily met, the expansion of medical and healthcare industry now along with people becoming increasingly aware of their health has resulted in proliferation which has led to Healthcare industry is complicated, which makes the recruitment even more of a torment. Healthcare across the world is that industry which always has a shortage of workforce.
Per the Healthcare Recruiters International and Bureau of Labour and Statistics,, 50% of surveyed hospitals said they did not see an increase in applicants in 2017, 15% said they saw slightly less, and 6% said they saw significantly less compared to six months prior. There is a shortage of qualified and talented nurses, physicians, clinicians in the healthcare industry.
Healthcare staffing industry is helping the healthcare industry find suitable healthcare professionals. If the statistical reports by healthcare referral community, Reload is to be believed, of 3.1 million registered nurses who are active professionally in the United States right now about 10% of them find employment opportunities through the healthcare staffing industry. But the healthcare staffing agencies are facing challenges, which they must first overcome to gain a competitive edge and attract the talented candidates.
CHALLENGES HEALTHCARE STAFFING IS FACING
HEALTHCARE INFRASTRUCTURE AND MARKET SEGMENTATION:
When compared with other industries, healthcare structure and culture is comparatively more complex given the various components of the healthcare organisation. This leads to a lack of communication between the hiring managers and the staffing industry. Similarly, the healthcare market segmentation is also a significant hurdle in the way of hospitals and clinics looking for recruiting.
LABOUR INTENSIVE PROCESSES:
Healthcare staffing firms either use a system designed specifically for recruiting or use different methods for each process; candidate engagement, credentialing, scheduling, etc. This labour-intensive process makes the whole recruitment operation highly inefficient. Make use of healthcare staffing specific technology which will club applicant tracking system and client relationship management along with other methods like scheduling, back office, reporting management together and smoothen the staffing process.
INEPT CREDENTIALING PROCESS:
The Bullhorn Staffing and Recruiting Trends Report state inefficient credentialing process as one of the major hurdles in the way of the healthcare staffing industry. Why? Because they are still using a paper-based credentialing process which is susceptible to be error-ridden. Using electronic credentialing and help streamline the approach and help to get candidates credential faster.
HEALTHCARE STAFFING RECRUITMENT TREND
CROWD-SOURCING AND REFERRALS:
Hiring agencies have been long recruiting talented candidates through referrals and will continue to do so. Other than referrals, another emerging hiring practice is crowd-sourcing, where independent recruiter help staffing agencies source candidates of the job opening.
SOCIAL MEDIA:
Professional networking sites and social media platforms are increasingly becoming a reliable source to gather all the necessary information about the candidates and healthcare staffing industry is realising this as well.
CONTINGENT LABOUR:
The job seeker list comprises mainly of under-qualified or skill-short candidates. This is leading to more and more companies hiring temporary and temp to hire workforce.
Overcoming these challenges need strategic planning on the part of both healthcare service provider as well as the healthcare staffing industry. These healthcare staffing trends can help strategize and implement recruitment process effectively.