All Blogs
Offshore IT Staffing Offshore Recruitment Services Onboarding Process Recruitment Process Outsourcing Technology
CHALLENGES IN OFFSHORE HIRING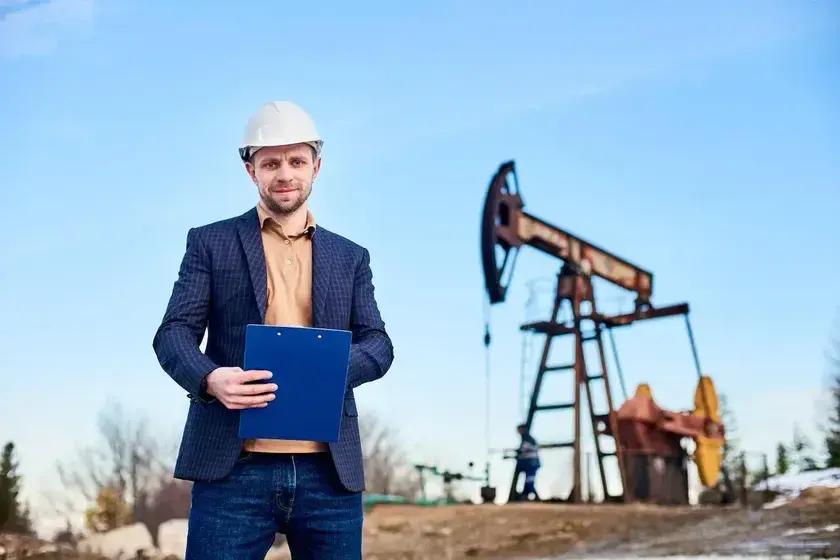 January 31,2019
Unless you own a software company or are a part of an organization that has its productivity dependant on the heavy usage of IT and its associated branches, there is a strong possibility that you have to face some or the other IT related issue. You as a team leader might have been confronted on consulting a team of offshore IT developers, who can be at your beck and call, and resolve whatever IT issue it is, without your organization losing significantly on the network downtime. But offshoring skills and workforce poses several challenges which is why it is suggested to outsource offshore recruitment services to an adept recruitment agency like Collar Search, who will ensure that the organization hires talent across the globe, hassle-free.
What are the challenges companies face with offshore hiring?
WASTAGE OF TIME
Offshore recruitment process means having to select the best fit from a talent pool abroad. Scheduling and executing initial screening, keeping into consideration the time difference would be a strenuous task. With different time zone, an appropriate time to go on a call or video interview for one would be another's sleeping schedule. Screening candidates to set up an offshore team is a massive waste of time, internal resources and energy.
COMMUNICATION ISSUES:
When looking for offshore candidates to set up a team, language and communication barriers are bound to happen. Then comes the cultural and educational disparity which will hamper the project designing, development and execution. This will have an adverse impact on the quality of the services being dispensed to the consumer and the reputation of the organization.
SELFISH OVERSEAS CONSULTANCY:
To reach out to the recruitment consultancy of that foreign nation would not be a wise decision, as you have to understand that they will ultimately have their best interest at heart and wouldn't pay much heed to the guidelines for offshore recruitment. The overseas consultant will only recommend applicant they share a good rapport with, without gauging upon their credentials and skills. This will ultimately leave you with a subpar quality hiring, which you will be left off with to either just let it be or make the person go and bear the financial burden of going through the hiring process again.
What are the things you should consider when hiring an offshore team?
Although the consideration for an offshore team is as same as the in house team, the geographical difference makes the matter of the former more complicated and the hiring team has to be more specific and vigilant with the recruitment process.
Before investing in an offshore team
Get their credentials verified;

Check with the organizations they have collaborated or worked for previously;

Prefer referrals with reputation and adequate skill but don't be bias;
More such factors go into considering and setting up an offshore team. By outsourcing offshore recruitment to Collar Search, you can rest assured, that a dedicated team of recruiters and managers are working round the clock, researching and sourcing the candidates, scheduling interviews and if selected, onboarding of the employee, while you focus on achieving your business's goals.
Why outsource offshore staffing to a recruitment agency?
SAVE TIME AND MONEY:
Instead of wasting your time and money in going back and forth with the offshore sourcing, scheduling, hiring and onboarding or trusting a foreign outsource consultancy, why not go for a domestic offshore recruitment service like Collar Search? Local offshore recruitment will help save your internal resource, time and money which can be put to good use towards the business's goals.
RESOURCE ALLOCATION
By outsourcing offshore recruitment service, you will be able to free up funds and resources since no longer you need the systems, software, technologies. These resources be it employee's potential or money can be appropriately utilized for the organization's benefit.
MORE FOCUS ON CUSTOMER:
Offshore recruitment and managing is a time-consuming task which should be best left to industry experts. By outsourcing offshore recruitment, you get significant time which you can devote to branding and marketing about your business to those who matter the most for your business' existence, your customer.
Collar Search's team of offshore recruiters can either collaborate with your existing team of the recruiter, or our entire team can be at your service to fulfill your offshore recruitment requirements. Regardless of the industry that you are looking for, healthcare, finance, software development, we will make sure that we source, recruit and appoint the best talent across the globe. Collar Search's offshore recruitment team, post thorough research of your organization's hiring needs, devises a customized and potent recruitment strategy so that you find a talented match to the vacant position in a cost-effective manner. Our goal is to ensure qualitative hiring in an organization without having to shell out hefty bucks and wasting time.
What more can Collar Search offer in terms of Offshore hiring?
With Collar Search, you can hire not only recruiters but also offshore recruitment managers. Our dedicated managers will ensure adequate execution of effective recruitment strategies, no matter the hour. We will help you build and strengthen a workforce of driven and passionate employees.
You can trust upon Collar Search sought after offshore recruitment technique in helping you find the right candidate across the world.
Get in touch with Collar Search's offshore recruitment team, today!