All Blogs
Life @ Collar Search
Collar Search's Distinctive Culture Aligning with Business Strategy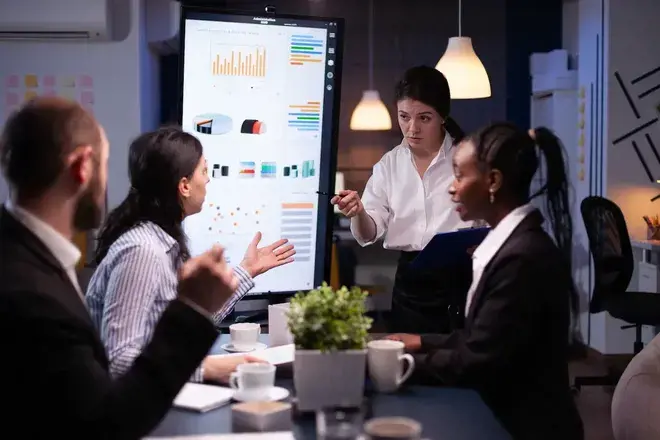 February 27,2017
Brand and culture differentiation help companies attract clients and potential candidates. Having a great company culture is no longer an option in the present era, but unfortunately not many companies have distinctive culture.
Collar Search has produced a magnificent culture aligned with moral values to attain perfection rather than mere existence. Our purpose is to build relationships which matters, both professional and powerful. Undeniably, success means building great relations with clients but more importantly with the team members.
With Collar Search's expansion into new office space, we have reinvented our work culture with more employees and better management. Creating culture is different to other business endeavour as it involves creating subtle ideas and rules which are difficult to manage. Our company's strong culture keeps productivity high and employees engaged as well as motivated.
Our management organizes activities and personal training programs to make sure that there is always an upcoming event for the entire team to look forward to. This month our HR department conducted a team building exercise to increase the tolerance and motivation skills. This exercise focused on developing interpersonal, communication and leadership skills among the employees. Our objective is to gradually evolve into an organization that inculcates common culture and set of values and simultaneously allowing scope for individual growth and help employees evolve into better professionals.
Our company communicates its vision and goals to the employees in such a manner that it make us a cohesive team. We leverage unconventional tools like storybooks for sharing company's vision, comic strips to exemplify strategy and homemade videos for crafting grassroots excitement among the team members.
Collar Search believes in integrating potential candidates into the organization's culture. We focus on creating qualities like flexibility, leadership, communication, presentation skills and listening skills that are aligned with core values of the company.
Job seekers along with benefits and salary consider culture as a crucial aspect for shortlisting and selecting companies. Our company's culture set right standards and behaviours of the business. We find ourselves fortunate enough to attract best talent through great corporate culture grounded in smart, impactful, dedicated and empowering philosophy.
Jargon free and clean work distribution approach contributes to the exponential growth of the company. In our pursuit to achieve the business objectives, we abide to the core principles espoused by Collar Search's founder.
As we cater services primarily to the US based clients, it becomes crucial to adhere to similar work culture. American business culture is known for hard work and long working hours. There are cultures that are centred on stability and tradition, while the American culture considers changes natural and embraces it. Collar Search believes in adapting American work ethics to deliver high quality work along with continuous enhancement in the productivity. We encourage and appreciate regular chain of feedback from various departments.
The firm working hours are compensated through flexible working environment and not working on weekends, so everyone can spend quality time with their peers and family members. We believe that creating a balance between personal and professional life is imperative for qualitative outputs.
Collar Search is proud of its diverse culture and longstanding commitment to create a safe and welcoming environment for our team members. Our strong company culture helps us in differentiating our brand, attract potential talent, retain loyal employees and building strong relationship with our partners and clients. We always strive to remain committed and true to our core values which represents company culture.