All Blogs
Recruitment Process Outsourcing Technology
Cybersecurity Labor Crunch in the US – How RPO can help?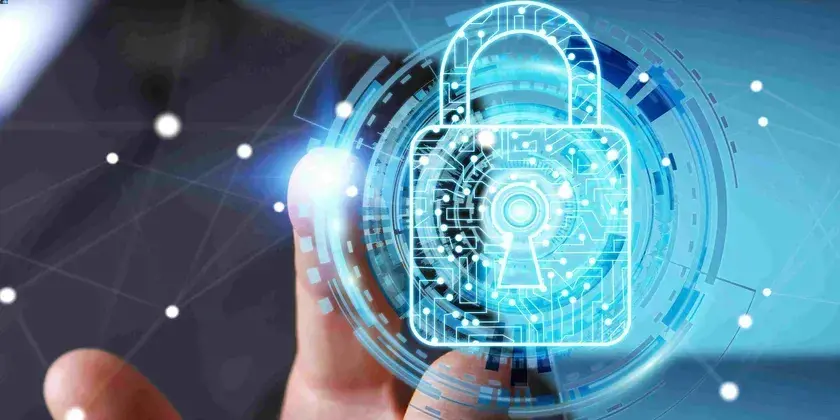 August 21,2020
Any organization operating digitally can fall prey to cyberattacks, which can prove to be fatal. In today's landscape, it has become extremely hard to manage cybersecurity. Cyberattacks can come in various forms- malware, phishing, DoS attack, DNS Tunneling, and more. According to Cybersecurity Ventures,, it is projected that damage dealt during cyber attacks will reach $6 Trillion by 2021, and Gartner reports the worldwide spending on cybersecurity will reach $133.7 Billion by 2022.
An organization needs to coordinate all its efforts and channel them into building an impenetrable system. They need to ensure network security, application security, and endpoint security while looking for breaches and actively resolving them. Protection of security infrastructure and cloud security is also essential when it comes to ever-evolving threats. Verizon's 2020 Data Breach Investigation Report projects that 71% of the data breaches were prompted due to financial reasons, and 25% were triggered by espionage.
The cyberspace is in the evolution sphere, generating enormous amounts of opportunities for both-attackers and defenders. However, a daunting shortfall is being witnessed globally in terms of the cybersecurity workforce. According to the Cybersecurity Workforce Study of 2019, it was showcased that the US needs to grow its cybersecurity workforce by 62% in order to meet the current demand as every two in three organizations have a shortage of cybersecurity workforce. Despite the lack of skilled labor, it is believed that there is scope for optimization, owing to increasing diversity and the candidate-driven job market.
To effectively respond to the cybersecurity workforce crunch, it is necessary to understand the corresponding factors.
Cybersecurity requires specializations and is still in the stage of infancy. It has become vital in a brief span of time, and that is why there is a lack of direction when it comes to pursuing it. Growing a workforce from STEM (Science, Technology, Engineering, and Mathematics) qualified individuals is a strenuous task in itself. It is crucial to train such individuals and make them see cybersecurity as a secure and realistic option for them to pursue.

There are extremely few colleges offering courses in cybersecurity programs, and various tech-focused colleges also provide just a basic understanding of the functionality. Individuals looking to get into this field require additional certifications and experience on top of their general degrees. It can increase the financial burden on the said individuals, making them deviate from the path of cybersecurity.

It is difficult to incentivize students into entering the information security industry as many of the students enrolled in tech programs want to get into developing rather than security. Another critical factor is the absence of work-life balance as cybersecurity teams are always on call with no exception of holidays.

COVID-19 has led the world further deep into digitalization, simultaneously increasing the scope for cybercrimes. It has escalated the already widespread problem to a great extent. Organizations of any scale are having a hard time retaining their employees.
The future in cybersecurity though comes with its struggles but isn't entirely wrong. The Cybersecurity Workforce Study put forth some enticing stats to determine how a job in information security treats you. It was stated that 71% of the people were satisfied with their jobs, and 65% would be willing to work in the field of cybersecurity for the rest of their careers. The average annual salary for individuals in the cybersecurity space in North America is about $90,000. It also states several strategies that can be opted by the organizations in order to build and retain their cybersecurity teams-
Hiring fresh out of college graduates with relevant degrees and getting them trained from existing and experienced IT professionals.

Inviting applicants from all backgrounds and not just STEM backgrounds with relevant certifications or experience.

Developing the skill set of your existing IT personnel by incentivizing them. For instance, paying for certifications or cybersecurity training of your non-security related IT staff.

Associating with firms providing IT services to obtain third-party expertise.
The majority of organizations depend on their staff members when it comes to securing their network, though it is necessary often does not prove to be enough to tackle the attackers. The threat to data has increased to the extent that it is of absolute importance to build multiple defence lines and have active management of the security network. This is where outsourcing the recruitment of your security services comes in. There are firms offering specializations in hiring people best fit to defend your data and securing your network. They come with the required expertise and knowledge to connect you with relevant people. These firms are dealing with multiple clients from diverse industries, which offers them a uniquely available understanding of what is best for an organization.
Every organization requires competent employees who can not only help protect your data but also defend it during an attack. It is imperative always to have a backup plan in case things go south, and the employees must have a comprehensive understanding of the latest tools that can help your team respond to threats more efficiently and effectively. Associating with RPO vendors also takes the work-load off of the organization's employees, allowing them time to pursue ideas that drive business growth.
Leveraging RPO
RPO vendors engage in contractual relationships with firms to manage the recruitment process on their behalf. This type of association can be fruitful in the times of labor shortage, as the responsibility for providing employees to create an optimal workplace falls on their shoulders instead of the organization. All the organization has to do is inform them of their requirements and these vendors with the help of qualified experts hunt down the individuals best suited for the roles. There are several advantages when it comes to associating with RPO vendors:
Enhanced flexibility- Hiring requirements for various roles within the same department can differ and depend primarily on the organization's targets and goals. For instance, there can be a Risk and System information control requirement and an Information Privacy professional. It can be challenging to navigate through the requirements for a hiring professional. RPO firms, on the other hand, can easily handle the recruitment process with the help of experts specializing in hiring for cybersecurity.

Increased Efficiency- According to a study conducted by Deloitte,, it was revealed that the average time consumed in the hiring of engineers, scientists, and researchers is 94 days. With an active workforce crunch and scarce availability of certifications, it will require even more time to hire for cybersecurity roles. RPO firms can significantly reduce this time, thanks to their database of prospective candidates and efficient research.

Builds Brand- Associating with RPO firms can also help in creating an organization's brand name. By bringing in high-value candidates, they improve the organization's footing. They will serve as an ambassador and communicate the organization's values amongst prospective employees, boosting their brand.

Takes care of legal issues- Recruitment laws can vary for different states or countries, a challenge faced by the human resource department everywhere. RPO firms keep a tab on recruitment laws and regulations of both the areas- employee and employer, helping organizations prevent prospective employees from engaging in non-compliant practices. This can save the organization's time and effort while looking for candidates.

Hitching the right talent- The cybersecurity space has been witnessing a scarcity of suitably qualified candidates for a long time. Finding the right person suitable for the job role can be exhausting for human resource departments of various organizations. RPO firms have a detailed and extensive database that helps them sort through individuals based on the employer's needs. They can tap additional and unexplored channels to open up new horizons.

Transparency- RPO firms do an extensive background search for their prospective candidates, giving employers access to their data with tangible insights. RPOs will assist from the selection process until hiring the candidate, which can further help the organizations assess the candidate's strengths and weaknesses.
It is necessary for organizations not only to match the efforts of their employees. Due to the shortage of qualified staff, there will be an expectant rise in salaries, and organizations will face the problem of their employees, leaving them for better opportunities. This is the time when an organization has to realize that there are ample benefits when it comes to retaining the current security staff. Existing employees have a deep understanding of the organization's network and functions, and they can also be utilized in training the new hires. Replacing valuable resources with adequate and required skills will prove to be taxing for the organization.
It is also advisable for corporations to automate portions of their security testing; it will significantly reduce the workforce's burden and improve their efficiency. Automation, however, can only provide short-term relief to understaffed organizations. They need to prepare for issues arising from being at the loss of workforce and streamline duties following the nature of threats expected. It is always good to invest in your cybersecurity infrastructure, but the organizations have to be smart and critical with their approach in adopting new ways to help boost their security network.
Are you looking to hire cybersecurity experts for your company? Get in touch with Collar Search now. Collar Search has a vast talent pool of the right resources and talent. They provide the best RPO services and help companies align with the candidates like two pieces of a puzzle.