All Blogs
Recruitment
Engineering Recruitment: Find and Hire the Qualified Engineers for Your Organization!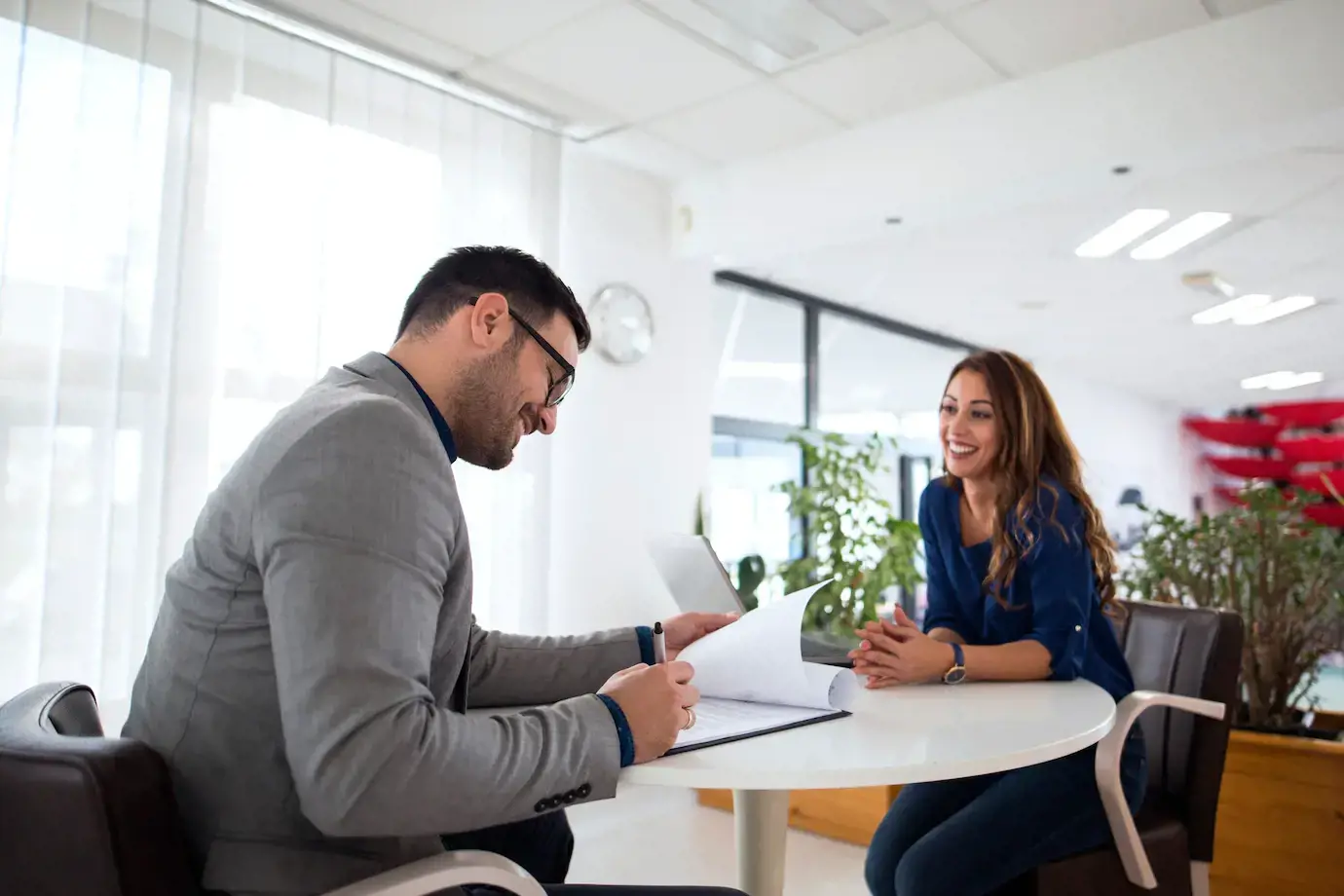 July 15,2022
How do you find the best engineers to hire? How can you tell if they can meet your business's demands? What inquiries should you make about them during the interview to determine whether you should hire them? This page has the answers to all of these queries. We will go over where to find competent engineers, what makes an engineer qualified, and how to tell if an engineer would be a good fit for your business.
How do you find the best engineers to hire? How can you tell if they can meet your business's demands? What inquiries should you make about them during the interview to determine whether you should hire them? This page has the answers to all of these queries. We will go over where to find competent engineers, what makes an engineer qualified, and how to tell if an engineer would be a good fit for your business.
Where can I get the top engineers, though, is the key query.
You may look for engineers in many areas. The most common method is to locate a nearby engineering employment company. Additionally, you can use job boards and portals to seek resumes, promote the position on social media, or even visit universities directly. To recruit competent engineers, you can employ a variety of strategies. However, each one of them comes with a few issues.
Even with the software and technology sector booming and people traveling thousands of miles to get a degree in engineering, companies are finding it difficult to fill the engineering job profiles in their companies. However, locating engineers for particular job roles is getting harder because businesses have no other options. First, you need to be on the top of the latest hiring trends for crafting an impeccable hiring strategy, and you should focus on working at an engineering recruiting firm in India, especially if you want the best results.
Engineers can be selective as firms compete to hire the best candidates for their open positions. When it comes to sourcing, interviewing, and employing for engineering positions, recruiters need to have a sound plan in place if they want to obtain the best personnel. So how can you locate, attract, and employ the best engineering talent? We have provided a few essential tips below to assist you in selecting the top engineers.
But first let's talk about the four hiring trends you must adhere to in 2022.
The Four Hiring Trends of 2022 you need to follow!
A Relative Change in the Working Pattern

The typical 9 to 5 workday is long gone, especially in this day and age when social isolation policies have encouraged more people than ever to work from home. Temporary staffing is becoming more common for a variety of reasons. Most individuals want greater flexibility, so working part-time or on a contract allows them to successfully juggle their home and professional lives.




Due to a lack of other options and out of need, professionals choose to work under contract. Especially given the lack of job stability in the current economic climate. What does that mean, though, for your efforts to hire? It might be wise to seek contractual workers if you have trouble hiring full-time employees. Everything depends on the requirements of your business.
Opt for the Data-driven Recruitment

Data-driven recruitment is a further development that hiring managers should be aware of. Many firms have resorted to statistics to assist them in making better hiring decisions and avoiding unconscious bias due to increased pressure to hire the appropriate people efficiently and quickly. If you are aiming for important KPIs, it's especially helpful




You must begin collecting and analyzing data to track any measure you choose successfully. You might record information like how long it takes for applicants to finish your application forms, how many clicks on your job advertisements result in applications, how long it takes for offers to be accepted, how much ROI you are getting from your recruitment tools, and so on. After gathering this information, you can utilize it to inform your judgments.
Candidate experience remains important

If someone has a good path to employment, they are more likely to accept your offers, and in the current market, reputation is important. This is a crucial employment trend that you should be aware of as a result. It is especially true now that candidates have more online platforms than ever to express their opinions. People aren't hesitant to share any adverse experiences with other possible applicants on employee review sites or social media, which may discourage them from applying for your positions, going to interviews, or accepting employment offers.




In the end, communication is crucial. Consider it a chance to strengthen your connections. It will help if you put in the effort to pique candidates' interest in the position and company brand. Recognize applications, keep them current during the hiring process, and don't wait too long to extend an offer of employment. It's a win-win situation because it will quicken your hiring process and enhance their experience.
Overcome Menial Tasks with Automation and Machine Learning

We couldn't discuss recruiting trends without bringing up automation and machine learning. Both have become more popular in recent years across many businesses, helping to replace some of the more tedious jobs and enhancing the overall user experience. Machine learning may not be something you use yourself in the staffing market. Industry providers are spending money on it to give users better results.




Other sectors that can be mechanized or benefit from machine learning are numerous. It's important to think about the parts of your process that could use streamlining and how you can do so; you might need to invest in new technology.
What are the Benefits of Hiring and Working with a Recruitment Agency?
You may hire people more quickly when you partner with a recruiting agency. The time it takes your internal HR department to fill vacancies is typically cut in half by recruitment agencies. Another frequently mentioned benefit when dealing with a recruitment firm is the access to a large pool of pre-screened individuals.
The following advantages are available when you collaborate with an engineering recruiting agency in India
Benefits of working with a recruitment agency:
Access to Multiple Job Openings: Compared to what you could search on your own, you have access to a lot more job postings. The daily alerts of new job openings that recruiters often receive from employers are forwarded to the prospective candidates they represent.
A speedy screening procedure: When you work with an agency, you won't waste time sending your resume to companies that might not be actively looking for employees because recruiters spend a significant percentage of their time searching for and assessing resumes.
Aids in identifying the ideal employer match: You should anticipate the service to assist you in finding the perfect companion for an employer if you are employing a recruiting firm for your job search.
Reduces Time: You can save time by working with an engineering recruiting service to obtain employment. You'll have someone else do all the legwork for you rather than sending out resumes and attempting to determine who is hiring.
Flexible Staffing Agencies: Staffing agencies are adaptable since you can join any time, making it simple to determine whether you fit in with a firm before committing long-term.
Benefits of hiring a recruitment agency:
Externalized Recruitment Activities: Working with recruiting engineering agencies has many advantages, one of which is that they can manage your recruitment efforts on your behalf. As a result, you can save time and money by not having to hire recruiters or human resources personnel.
Having Access to a Larger Talent Pool: When you collaborate with a recruiting firm, you will have access to a larger talent pool. It is because agencies frequently represent a range of experts, from entry-level employees to more seasoned engineers.
Supported Interviews: A job candidate's initial interview can also be conducted by recruiters. Since they are already familiar with the people on their list, they will thoroughly vet candidates before meeting them.
Budget management: It is yet another advantage of dealing with a hiring firm. Keeping your expenses in check is simple because you will only be charged for their services.
Lower risk of hiring: Hiring new staff carries less risk because recruiters are skilled at making the right match. As a result, you will have a better chance of attracting qualified personnel.
What are the Most Common Types of Recruitment Services?
Some of the most popular varieties of recruiting services include the following:
Contract Employment: Contract staffing is the simplest technique for an engineering recruiting firm to assist you. To fill gaps in your team implies you engage workers temporarily.
Direct Placement: Hiring a recruiting company to handle your direct placement is an additional choice. The agency will be in charge of selecting a new employee from its pool of qualified candidates, and the business will then hire that individual to work on-site.
Direct Staffing through Contract: The first two services are combined in this recruiting service. You first collaborate with an agency to identify new talent, then assign that individual to your business for a brief period.
Placement of Contingent Fees: The last option is contingent fee placement, which is more expensive than the other options because you only pay if the agency successfully finds a new hire.
Recruitment For Engineers: 4 Top Tips
Start by comprehending their intentions

Engineers usually value flexibility in their work. Many of them prefer workplace flexibility, such as the choice to work from home or the chance to select which projects they work on, even though money may ultimately play a role in their decision. The top recruiting managers or engineering recruiters will research the offers that your rivals are offering to their applicants, allowing you to modify your proposal to appeal to those hard-to-find candidates.
Conduct Research

You will need to put some effort into getting proficient in the technological field that you are recruiting because engineering is a field that is evolving very quickly. To avoid pursuing the incorrect engineering talent, ensure you are clear on the abilities and competencies you need to complete the job before beginning the hiring process. It is particularly important during the interview process because it will be easier to assess how candidates would fit into your team if you can communicate with them in their native language.
Lead with your Problem

Because engineers are fundamentally architects, they often have a strong passion for problem-solving and creating functional solutions. Even though your problem is a vacant position that needs to be filled, framing your approach as a problem that needs to be solved may attract the attention of a great engineer. Provide a challenge that your business has faced in the past throughout the hiring process and ask candidates what they might do to solve it. You will discover a lot about how they operate while also providing a glimpse of the fascinating projects they might work on if they joined your organization.
Establish your Brand

For many engineers, the organization matters more than the salary package you provide when making career decisions. In the hiring process, reputation is crucial, and building a strong brand for your company is a big part. Being active on social media, maintaining a beautiful and well-designed website, and creating a positive work atmosphere can all help you attract prospects. You can be confident that you will find the best engineers for your company by thinking beyond your demands as an employer and adopting the attitude of an engineering recruiter by carefully analyzing all options.
Hire Top Engineers with Collar Search Today!
Any organization's personnel can benefit significantly from engineer recruiting services. They will assist you in recruiting new personnel and establishing connections with your top talent. Be sure to acquire all the information before making a final selection if you are planning to hire a recruiting business.
Keeping tabs on the latest trends and making changes to the recruitment process can help in improving your approach, but if you wish to see tangible results while hiring, you must work with a recruitment agency like Collar Search that offers customized engineer recruitment services and uses its long years of experience to give better results.
Employers can contact us immediately or visit our page to learn more about our engineering recruitment agency's services.