All Blogs
Recruitment Process Technology
Ethical and Legal Issues of Using Artificial Intelligence in Hiring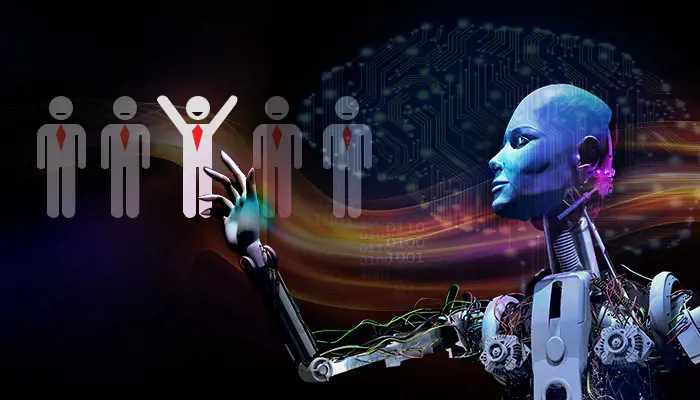 June 25,2019
The world is seeing an unprecedented boom with artificial intelligence taking every industry by storm. One such sector massively impacted by the implementation of artificial intelligence is recruitment. Per a recent study conducted by Josh Bersin, 96% of the recruiter believe that AI has the potential to enhance talent acquisition and retention massively. 13% of organizations have already implemented AI in their HR process, and 55% are predicted to make it a regular part of their HR in the next five years.
Why is Artificial Intelligence being hailed as the future of recruitment?
Because the present recruiting system is dragged down by various factors such as the spike in graduates passing out of the college; competition for finding the best fit from the market before the rival; struggling to find quality candidates quickly. Challenges like these have an adverse impact on the overall productivity of the organization, as one under qualified employee brings down the efficiency of the entire workforce. From sourcing, screening to employee onboarding and ensuring the simplified relationship between candidate and hiring manager, with artificial intelligence, you get the comprehensive recruiting solution that makes the entire process easy, quick, and efficient.
But like every coin has two sides, technology (especially the ones that are still being researched on) has their pros and cons. Industry experts are divided on the ethical and legal issues pertaining to artificial intelligence.
With Manpower Group reporting 40% companies suffering acute talent shortages, artificial intelligence coming to rescue is a sigh of relief, and it should not come as a surprise that organization, despite the skepticism associated with its implementation are jumping the bandwagon. But with the adoption what we need to always keep in mind are the ethical and legal implication of using Artificial Intelligence for appealing and engaging prospective employees.
BIAS
After all, AI is created by a human and might have prejudices internalized by them during programming. Take for instances; it might overlook racial sensitivity or might point to a candidate being vulnerable because of the bias against black people.
CYBER PRYING:
While it is essential to perform rigorous research on the potential candidate's profile before you consider them eligible, and undoubtedly AI's data collection and storage ability have made the process easier, but this blurs the line between research and cyber snooping. It is questionable and controversial to make employment decision of the people unaware of their activities being spied on, no matter how good the intention is.
LEGAL TROUBLE:
Since AI and its implementation are not regulated to its entirety by the government, implementing AI based recruitment solution with regulatory oversight can be threatening to the organization's reputation with unexpected lawsuits. We don't know how the technology is going to advance, which makes the recruitment department susceptible to any possible lawsuit, be it: data protection legislation, anti-discrimination legislation, etc.
UNETHICAL PRACTICE:
No ethical framework is created for artificial intelligence tools implementation, which puts the machine operator in a tricky position. With the HR department and recruiters entirely in the dark of how the technology might unfolding future, it's irresponsible and unethical handling might go beyond screening of applicant, profiling them to breach of privacy.
Understanding and administering a technology requires knowledge and significant experience to promptly deal with any complication and error. Why make a considerable investment by training the in house team periodically on evolving recruitment technology, when you can consult an RPO agency like Collar Search and hire their dedicated recruiter from India. Collar Search will make use of the available contemporary technology to make sure that your recruitment process gets optimized and you only hire a candidate that will contribute to your organization's productivity.