All Blogs
Recruitment
Five Employee Retention Strategies for Your Business In 2021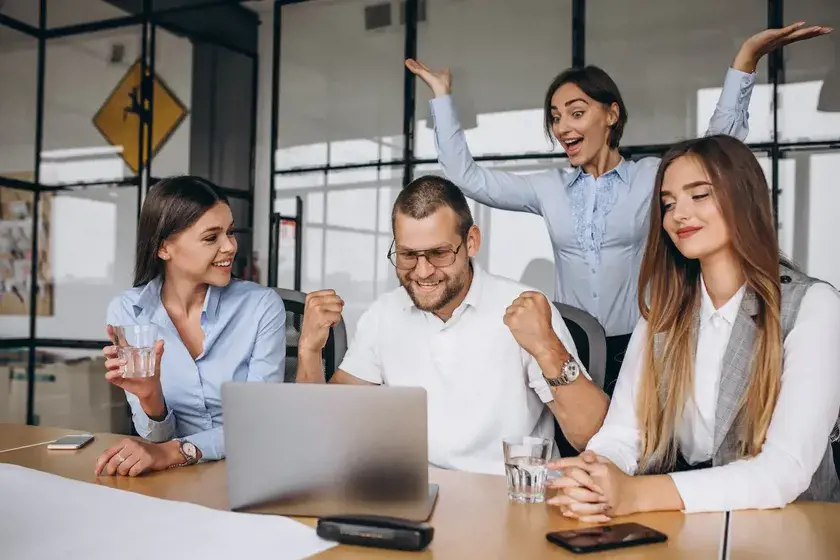 July 12,2021
For your business, employees are one of the most valuable assets and working elements that allows your business firm to work, perform and gain profits. The management must take good care of the employees regarding remuneration, work atmosphere, on-the-job and personal needs, etc. As employee retention is a growing concern for most businesses, it is important that you should know about it and its significant importance.
Employee retention is the strategic potential of a business corporation to preserve its employees at all levels to avoid the loss of an experienced workforce and eliminate the need to hire and train new people instead. If a business has a high employee retention rate, it could be said that the business understands its employees and aims at fulfilling their financial, and psychological needs in the long run; thus keeping the staff happy and satisfied.
It doesn't matter if your firm is on a big scale or a small manufacturing unit; employee retention should be one of your primary objectives. Employees are the source from where your business acquires the zeal to perform. A benefit of retaining your employees would be the sole reduction in the time and monetary resources that would have been spent on acquiring new candidates, and their training and development schemes. For a business, employee retention issues should be strategically addressed and taken care of in a way that the steps involved in the process completely harmonize with the employees' needs.
If we dive deep into the benefits of employee retention that your firm could enjoy, the first point that comes to mind is the reduction in annual employee turnover. When you significantly work on nurturing your employees while they're associated with you, it allows you to retain them for a longer time, rather than asking your human resources department to keep a look at their replacement.
As we have discussed the meaning and importance of employee retention, let us explore how a business can proceed with its strategies –
1. Facilitate a structured onboarding process –
It becomes crucial for your human resources department to portray your business' image to the new candidates and existing workforce to ensure that they are familiar with the brand. If your firm plans to hire an RPO or recruitment process outsourcing firm to take charge of your HR tasks that includes candidate onboarding, it becomes easy for you to delegate those important responsibilities to an industry expert. These recruitment process outsourcing or RPOs have a structured plan designed to positively influence your recruitment procedure and ease the onboarding process for the fresh talent simultaneously. By letting the prospective employee know about the organization and its job role, and by keeping track of the required onboarding documents, RPOs aim at simplifying the onboarding process in lesser time.
2. Offer a competitive compensation package –
Another dominating employee retention strategy involves offering an appropriate monetary package to the employee by taking the market compensation values and those catered by your competition into consideration. When a candidate gets offered equitable compensation, the job offer seems fair. A competitive compensation package usually comprises basic employment pay, home insurance coverage, performance-based incentives, and cover provided by the employer, such as gratuity and provident funds. Such a compensation package encourages the candidate to work for the business for a longer period, thus aiding your employee retention plan.
3. Provide ample opportunity for learning and development –
While the employees are present on the job, the business firm must motivate them by scheduling their routine training and development sessions so they could improve their learning and hone the skillset for enhanced performance. Employees should also receive challenges and opportunities in the form of project deadlines and new task roles to know and increase their potential. A study shows that businesses that encourage their employees by associating them with greater work and growth opportunities tend to decrease the chances of employees changing the job. Moreover, providing challenging tasks to the employees will ultimately benefit their problem-solving abilities; therefore, they will be able to train themselves for similar situations in the future.
4. Create a culture that recognizes and rewards your employees accordingly –
Employee retention further becomes feasible when the working atmosphere and organization culture considers and appreciates the employee's performance. In order to strategize an employee retention program, your business must think of rewarding the employees on their quarterly or annual performances, structure incentives on achieving monthly targets, and hosting RNR programs to boost their morale. By implementing such sort of culture, employees engage more with the business firm and reap the benefits of remaining associated with the business.
5. Be realistic during the recruitment –
RPO recruitment process outsourcing encourages the recruitment function of your business in finding the right candidate for the task and sets expectations during the recruitment period about the job role. Recruitment is usually considered as a two-way role where the employer and the candidate must clear doubts from each other regarding the role. Being realistic in defining the job role, duties and responsibilities helps the employee in making an informative decision in lesser time and contributes to the employee retention strategy in the long run.
Speaking of a credible RPO, Collar Search functions as your staffing expert that can handle your routine as well as role-specific recruitment with the help of our expert teams. We have successfully handled numerous clients in redefining their business recruitment structure that has optimized their way of acquiring quality human resources. To schedule an appointment with our team, get in touch with us today!