All Blogs
News Offshore IT Staffing
The Future of EdTech Industry Post Pandemic: Things you must know!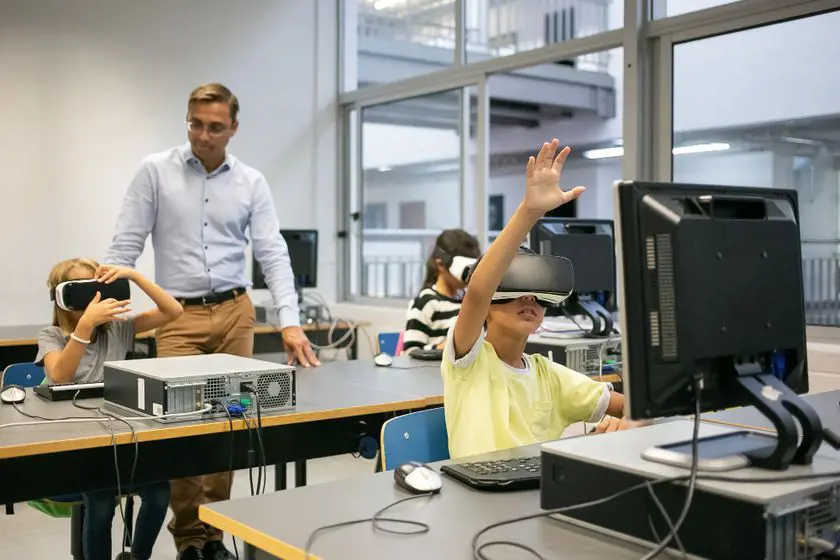 July 12,2021
EdTech, shortened for Education and Technology has seen an upwards shift in this current pandemic period. With most students from first grade till high school enrolling themselves on online learning platforms, the EdTech industry in India has faced a lot of recognition and acknowledgment in recent times. The learning sphere of tons of students has been hampered due to the current pandemic and with the lockdown and isolation situations, EdTech has completely transformed its profile and has gained unimaginable improvement.
Online platforms like Zoom organize meeting sessions that allow students to connect with their teachers from different regions and parts that have seen major growth in their demand. Less than what was before last year, the shift has been massive, therefore, has encouraged and boosted the EdTech industry. According to a study, the industry will reach its all-time high value of $350 billion in the next four years and is expected to continue its growth!
With the students getting confined to their homes, online learning portals experienced seamless development with clear statistics. If you run an EdTech agency, your brand must have the credibility in terms of skills and experts to cater to the requirements of the students who enroll themselves for online classes.
As a firm, your aim should be to sponsor or outsource your IT staffing services to obtain high-quality leads, those who hold experience from a similar industry. As soon as your brand acquires enrollment applications from learners, it becomes essential for you to boost your EdTech reach and expertise. Here comes the role of an IT staffing services agency that takes charge of your recruitment requirements and provides qualified EdTech candidates to keep your business up and running.
With the rise in online platforms supporting learning opportunities, it is time to keep several things in mind that holds the future growth and potential development of the EdTech sector –
Need To Upskill Is Now – The edTech industry fulfills the educational demands of students in high schools or colleges and provides necessary guidance to graduates and working professionals to hone their skills and enhance their knowledge to perform better. And during this pandemic period, professionals, all across the world faced layoffs, role demotion, that impacted their work and put them into a place where acquiring new skills was the only resort. Thus, the edTech industry seemed somewhat promising and a workaround to secure the jobs by enhancing performance levels and skillset. And with the soaring internet usage among grad students and interns, it will become convenient for businesses to acquire a talented workforce in the coming years.

Target Demographics Will Change – In the post-pandemic time, the edTech industry is experiencing an audience shift, a massive chunk of students and working professionals are relying on a qualified edTech source to strengthen their learning potential in these crucial times. As an edTech firm, it becomes crucial for your business to manage your human resources cautiously. Preferably, one can assist an IT staffing services agency to root itself with trained recruits and cater to the requirements of the new and the existing audience.

Partnership Among Different Regional Channels – Since we discussed the different demographics of students and professionals aligned with online edTech resources, your edTech agency's association with various regional languages will be the key to expansion. To win over and transform discrete segments of online readers, your firm can begin by introducing regional support to tap on those users that might have monolingualism. The learner must obtain lingual support to boost the learning process. Another benefit of tying up with platforms offering regional language support is the upliftment of lower-tier groups with which students are associated. Elevating them via your edTech professionals can be achieved if you consider IT staffing services as a way out to get better candidates.
Speaking of a credible IT staffing agency that helps your edTech firm to procure quality candidates from the market sources, Collar Search brings you extensive staffing support from across the world to work for your edTech firm and boost the annual revenues with time. Our recruitment expertise and client interaction over the years have allowed our clients to obtain the best IT resources that have the potential to coordinate and manage their business operations swiftly. With our extensive grip on their training and development, we ensure that the edTech candidates we bring onboard have the potential to streamline your firm and perform rigorously, right from the beginning. Click on our website now and connect with our team today!