All Blogs
Recruitment
Get an Insight Into the Paradigm Shift Of HR Recruitment Services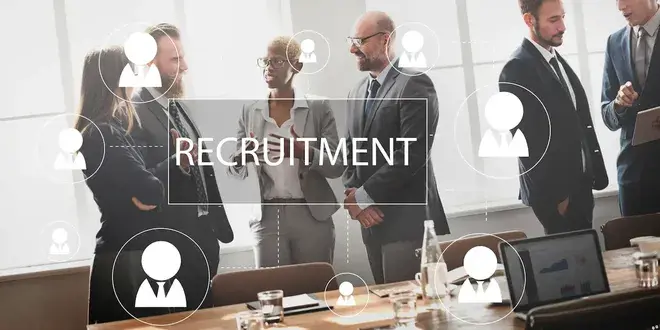 September 16,2016
Many businesses are not able to identify and invest in the potential talent that they require to take their business forward. Even if they are able to recruit the best skill, they struggle in implementing the strategy of retaining them. The notion of shortage of talent is not new. What is new is the strategies employed by organizations to hire the best talent. In a recent study done by Towers Watson on the worldwide employers, he found that 72% of employers face difficulties in recruiting and retention of high potential employees which is essential factor in boosting global competitiveness.
With the rise of automation in HR industry, there have been paradigm shift in the Recruitment Services. Let's have a look at some of these shifts:
In this competitive economy, many organizations desperately need the potential pool of employees to reinforce their overworked staff and tackle all the assigned projects in a better way. There is a huge amount of pressure felt by HR department to get targeted talent in a huge amount. Many organizations still have a tight budget and they are able to recruit two or three candidate at a time. This is resulting in mounting stress of getting the right fit.
SHIFT FROM VOLUME TO COMPLEXITY
In the current scenario, needs are changing from volume to complexity resulting in new kind of pressure on the HR department. Companies are aiming at getting specific skill sets to grow their business to next level. Candidates that can fill multiple requirements to be worth their investments are difficult to find.
LANDING CANDIDATES IN KEY POSITIONS
According to 'The Society for Human Resource Management' most of the HR professionals face problems with "landing candidates in key positions" in service and manufacturing sectors. Recruitment sector is becoming candidate's market which is forcing companies to come up new approaches and ideas to get an edge by hiring the potential talent in this world of scarce talent.
ACTIVE SOURCING
Many company goes for Active Sourcing to build and retain the talent. They hire interns and professionals from hiring recruitment companies to get their hands in the potential talent and eliminating the burden of retention.
MOBILE RESPONSIVENESS
Mobile responsiveness have augmented smartphone hiring. Around 89% of the World's population is expected to make use of smartphones for conducting hiring activities by 2019.
GOOGLE HANGOUTS
HR consultants are not remaining circumscribed to limited platforms of social media. They are even mingling with candidates over Google hangouts, making the idea of personality and background check quite interesting. This approach of streamline investigation is done keeping the higher goals of the business in mind.
CHANGES BETWEEN STAFFING AGENCIES AND ORGANIZATIONS
The paradigm shift have triggered few changes between the staffing agencies and organizations. They are not only demanding volume requirements but also rely for elusive and specialized talent for certain assignments. Many businesses are forging partnership to locate high qualified difficult to find talent.
Staffing agencies can help your business to grow in a considerable way by filling your pipelines with potential talent through HRMS technology. You don't have to worry about the recruitment and retention and can focus on the core competency.