All Blogs
HR Outsourcing Recruitment Process Recruitment Process Outsourcing
Hiring Trends and Employee Sentiments in the US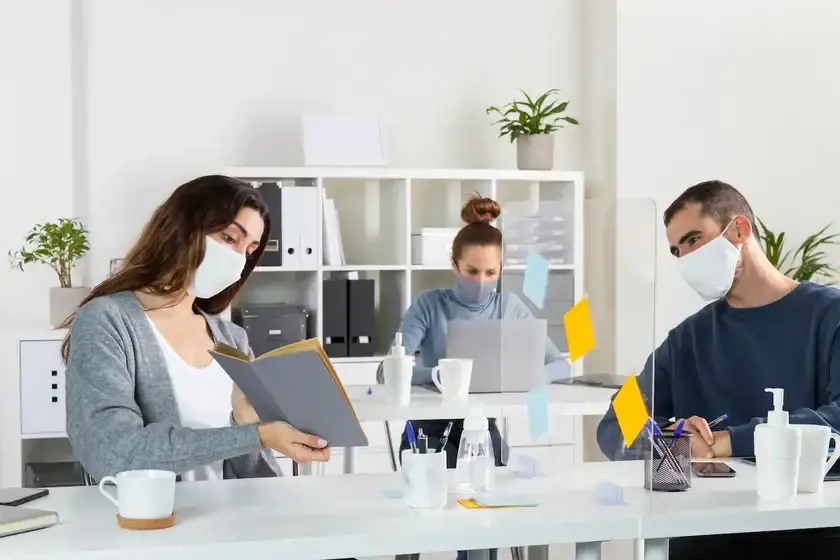 July 24,2020
Many firms have started to work on their hiring plans, and some have even initiated their recruitment process following the hiring trends. E-commerce, logistics, healthcare, technology, and the internet and mobile app companies find themselves in urgent need of the right resources, as people take their shopping and other activities online, keeping in mind the social distancing norms. Studies show that 10% of people check their phones every four minutes, and overall, an average American switch to their mobile every 12 minutes. Well, 90% of mobile time is spent on apps.
Key Mobile App Statistics
Revenue expected from Mobile usage is estimated at $189 billion by 2020.

2.2 million apps available for download on the app store, and the Google Play Store has 2.8 million apps.

21% of Millennials open an app 50+ times per day.

49% of people open an app 11+ times each day.

Mobile apps contribute to 57% of all digital media usage

The average smartphone owner uses 30 apps each month
Going back by this data, we believe that there is a significant demand for things, and people are ready to chunk extra money, and revenge buying is something we have already seen in vogue. Coming back to the hiring stats, despite a high rate of jobless people, it is still hard to find the right talents. Many active candidates lack the skills required for the jobs, so there is still a skill shortage.
Thanks to the CARES Act, at least two-thirds of the Americans have been making more money than they would have if they were working full-time or employed. And, for the same reason, fewer people are looking for jobs. It is also estimated that many people are making nearly 200 per cent compared to their previous monthly income, and all these by collecting the unemployment benefits. We can't deny that we lost over 7 million in hospitality and nearly 2 million jobs in retail. For the same reason, Amazon, for example, wants to absorb the laid-off workers from other sectors and is increasing its US workforce by 25 per cent.
RPOs' job is far more crucial than before as now they need to be strategic and sustainable at the same time. The clients' goals could be aspirational or target-based, so the need to clarify and to be in sync with them is non-negotiable.
For the organization, too, it is essential to choose a trustworthy and experienced RPO company, as the 'new normal' has changed the norms significantly.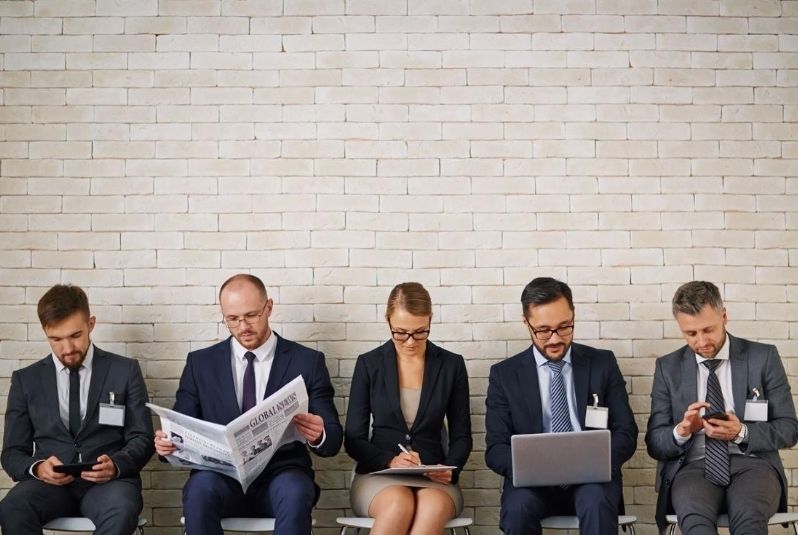 Image Source: Envato
The pools of unemployed applicants are enormous during the recession, but then we should not forget that it isn't a traditional recession. The ones with significant years of experience are not unemployed, and they have started looking for jobs — a welcome relief for many HR professionals.
More employers in the post-pandemic world are expected to shift their goals to target quality and high-value talent and will be open to exploring multiple channels, which further proves the point that RPO will be an ideal choice for the fact that they work on a larger pool of resources.
During a recession, recruiting teams will be flooded with irrelevant resumes from many sources, making convenient sources like RPO worthier than ever. Candidate sources that deliver more well-matched candidates and a higher ratio of hires-to-applicants will be the key factors while choosing an RPO and staffing firm, besides we are also expecting to see a rise in remote HR services as many organizations still lack the technological advancement when it comes to human resource management.
With the pandemic of such stature around, mastering the current hiring trends is one of the best steps to craft a successful hiring strategy. Some of them are discussed below:
It may be worth looking for a part-time resource if you are not convinced to hire a full-time employee for a particular position. Companies are more flexible than before, and they do not want to compromise with the quality and profile requirements.

Data-driven recruitment will see a significant rise. Whichever metric you track, you'll need to start gathering and analyzing data to do it effectively, and for the same purpose, dependency on RPO will increase by multiple folds. It has been observed from time to time that organizations save a lot of time and money when outsourcing the recruitment process. An experienced RPO company these days works on AI and Machine Learning processes, and it only helps them figure out the right set of flow for hiring the right talent.

Despite the high unemployment rate, to get the right candidates interested in the role and brand, you need to follow tested guidelines and methods. Again, an RPO firm has proved higher Turn Around Time while working with the Talent Pool. Right from acknowledging the applications, then to keep them up to date throughout the hiring process, and to make sure the candidates are not waiting too long, besides briefing them, the expectations at length will be supremely crucial. A strategic RPO firm speeds up your hiring process, negotiates better with the candidates, and makes them trust in them, and the company they are going to join; it's a win-win for all of them.

A significant amount of commitment is shown on employee engagement and work-life balance, thanks to the COVID-19. From games to fitness sessions, one on one conversations with founders, virtual family day and many other activities are often organized now to boost the morale of the workforce. Companies are also investing money in employees so that they learn relevant courses and upskill their profiles. With the use of multiple software and services, previous background of working on tech or understanding of coding is also taken into account.
In the modern era, the value of becoming a great employer brand has increased a lot. Businesses that have a bad reputation among its potential candidates are stepping up to the plate and using all the tactics and taking different types of precautions to improve their standing. You should know that according to a report published by Glassdoor, more than 11% of employees will put down a job offer if it is offered by a firm that lacks credit in the market.
External brand perception is indeed something very delicate, and it can only be improved or strengthened through a better recruitment process. But still, firms out there will need to get better insights into how the potential candidates feel about the brand's engagement. According to Linkedin, more than 83% of job seekers agree that their perception of a good company can easily change if they go through a bad recruitment process.
Since both the employer brand and the firm's employer are linked together, how a business will engage, interact, and behave with its candidates will directly impact their brand. In the modern era, the whole talent acquisition function depends on gathering retrospective feedback, but it will be too late by the time employers realize the main issue. This is the main reason why businesses will need to make a paradigm shift and gather actionable and immediate insight regarding the candidate sentiment.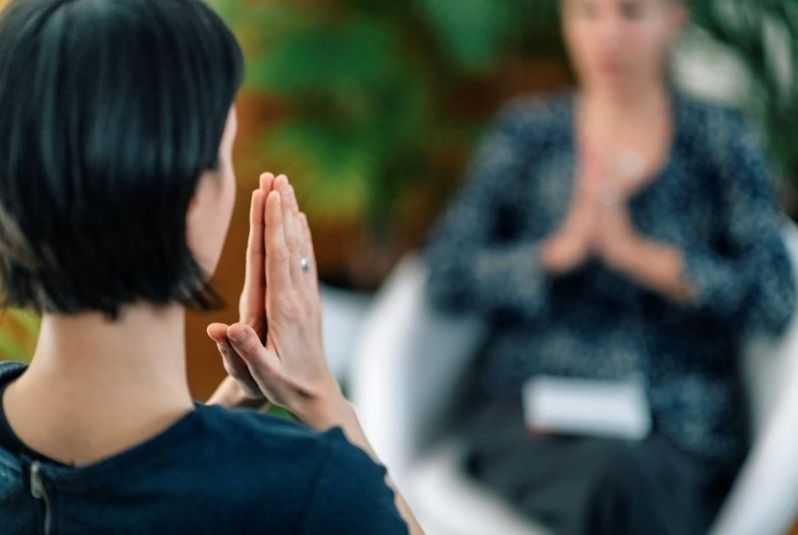 Image Source: Envato
What is Employee Sentiment Analysis?
Sentiment analysis is an approach in which a significant volume of feedback and opinions are collected and analyzed to measure and quantify the brand perception. But when it comes to employee sentiment, how the employees feel about the firm changes the dynamics. There are two ways of collecting feedback, one is through an open-ended survey, and the other one is through a standardized questionnaire.
So, we can say that employee sentiment analysis is an approach that involves gathering a large amount of data in the form of opinions and feedback from all your employees to measure and quantify how the employees feel about the organization and their work.
Sentiment Analysis and Recruitment
If you unearth the branches of sentiment analysis, then you will find its root in marketing in the form of online review websites like Yelp. The main reason behind the rise of sentiment analysis was that most of the firms out there were eager to know what their customers and consumers feel about their brand, product, or service. Soon, with the introduction of machine learning, businesses realized that they could use sentiment analysis for a more accurate and actionable look at the perception of the public.
And now, sentiment analysis is being applied internally to know how employees feel about the company. Besides, the same sentiment analysis is being used to understand what the potential candidates think about the company.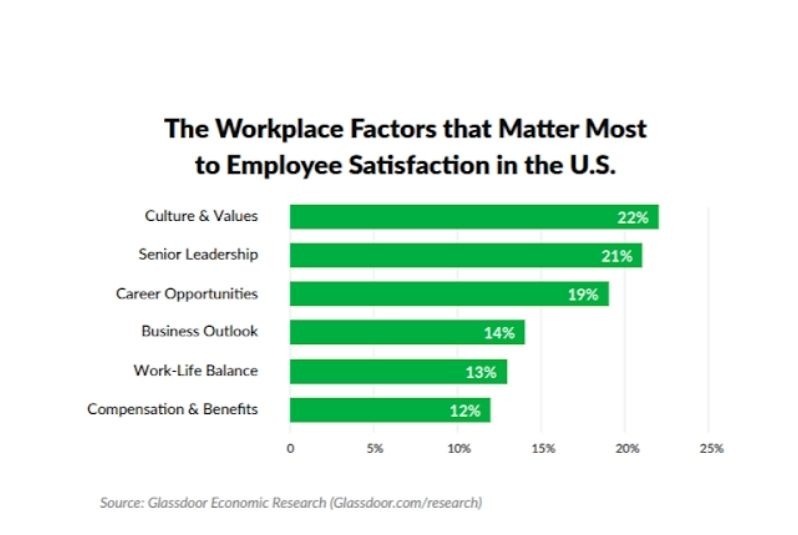 Sentiment analysis in the world of recruitment
If a firm can collect feedback in real-time at various stages of the recruitment process, it will surely become much more productive and successful. But the whole mechanism can't be based on pen and paper, and it needs to be completely digital, simple, and directly targeted to the candidates. This is the only way to increase the response rate, and thus both the comments and ratings will be delivered for automated sentiment analysis.
But the overall use and implementation of the sentiment analysis process in the field of recruitment have been somewhat disruptive. And at the same time, the insights that have been gathered from the sentiment analysis have allowed the recruiters to make simple yet targeted changes in the recruitment process that will have a real-time impact on the potential candidates.
We can take an example of a bookkeeping firm that used real-time mechanisms and found that they are receiving continuous negative feedback regarding a particular section of their recruitment process. By using a proactive approach and training the recruiters to make them understand their role as the brand ambassador of the company, the firm was able to improve that particular recruitment process.
If this company would not have used a real-time feedback mechanism, then the issue would have gone unnoticed, and it would have a direct impact on the recruitment process and the employer brand of the company. In most cases, such issues escalate and become the root cause of the company's bad reputation among its candidates.
The power of sentiment analysis software
To make the most sentiment analysis in the world of recruitment, employers will need to collect data at scale, and this is not possible manually. This is where AI-powered sentiment analysis software is doing wonder for the employers out there.
Through the help of these sentiment analysis software solutions powered by machine learning and AI, employers can send out open-ended surveys that candidates can fill as per their perception. But this is just the 50% portion of the work done by these smart software solutions as from there, the advanced Natural Language Processing tools that are also known as NLP will rapidly review all the answers given by the candidates. It will then provide the underlying sentiment behind every word written by the candidate in the form of an in-depth report to the employer.
Another implementation of this software can be found in the power of artificial intelligence and machine learning to auto-screen the resume of all the candidates and then automate the process of sentiment analysis to know the potentially biased language.
Consumer-level experience to candidates
If you consider the way we interact with modern-day technology in our daily lives, then you will witness an exponential advancement, and because of this, providing a consumer-level experience to all the candidates out there will become crucial for all the employers. If you add the influx of the cultural shift because of the digitally native generation, you will find that the need to improve agility in your overall recruitment process has become much more critical.
The value of great experience among the customers can be applied to the world of recruitment as well, and companies out there will need to start using smart technologies for sentiment analysis. According to the society of human resources, more than 60% of candidates stopped applying for online jobs just because of complexity or length.
Today, most industries are suffering from a lack of talent, which is why we have moved to an era of candidate-led markets. We are also aware that because of these situations out there in the market, experienced and skilled professionals will never be willing to go through an elaborate process to achieve something.
Accurate sentiment analysis and gathering of insights
If you keep tabs on technological advancement, you must have noticed the rise of advanced technologies like machine learning and AI. Both these technologies have made sentiment analysis more accurate, and this has been made possible with the power of automation.
If an organization can combine real-time sentiment analysis and gather with other different types of insights collected from additional sources, then the ability to take quick action will become much more effective, and it will support the firm for making targeted, large-scale and straightforward changes in the whole or a particular part of the recruitment process.
As you can see, sentiment analysis is going to play a crucial role in streamlining the recruitment process, and it will be based mainly on two things; real-time data gathering and automation. We will soon see companies taking advantage of sentiment analysis software for gathering data in scale and coming up with much more accurate sentiment analysis.