All Blogs
HR Recruitment Process Technology
How A.I. Helps in Solving challenges in Recruitment and HR Systems ?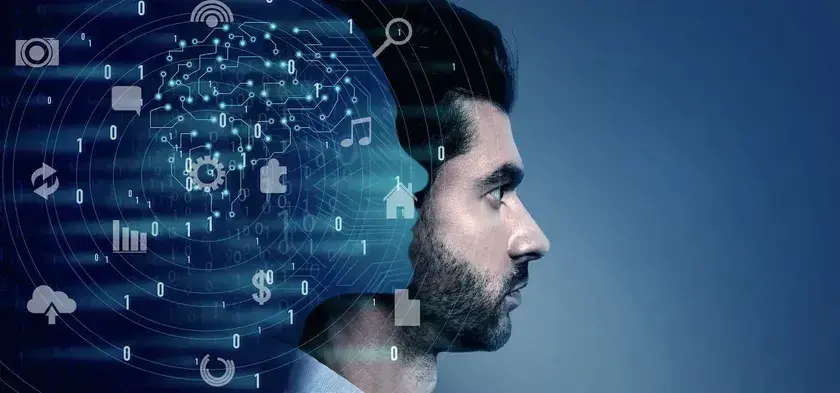 June 19,2019
Recruitment is a profound process, that involves the first step of sourcing to onboarding of the candidate; simultaneously ensuring all this is carried out efficiently with minimum wastage of resources and in a cost-effective manner. But seldom is this possible, the efficiency of recruiting is massively impacted by various factors, which can slow down the entire process and affect the quality of hire. The advent of automated recruitment with artificial intelligence proving to improve the recruitment process, hiring has now become a much easier, quicker and efficient process.
Why should you implement artificial intelligence in your recruitment process?
Because, inefficient recruiting will adversely impact the business, not financially but also in terms of its brand reputation.
Did you know that a small business spends 40% of their working hours in non-income generating tasks such as hiring Also, per a study conducted by the Society for Human Resource Management, it takes an average cost of $4129 and 42 days to fill up a position, which is a tremendous waste of time, energy and recruiting team's potential.
This is why we need artificial intelligence to add value to our recruitment solutions in a strategic manner:
Recruitment Process Optimization:
The interview process, long drawn hiring procedures, and time wasted on low value-adding activities, adversely impact the recruitment process, leading to lower return on investment. With automated recruiting, a rather minuscule task will be performed timely and accurately, streamlining the entire recruitment process. This will also improve recruiter productivity as they will be able to focus better on the critical processes involved in recruitment. With AI in the recruitment process, creating a more efficacious hiring funnel, the need to hire addition recruiters, interviewers, and employees will be substantial. Hiring a quality candidate will significantly reduce turnover and positively impact the long term ROI.
Quality of Hiring Improved:
Finding a quality candidate is a back-breaking task in this cut-throat competition, which if not done right, for example, hiring a semi-qualified candidate, which will negatively impact productivity. Artificial intelligence can be used to structure, precise, and detailed job description so that only qualified candidates apply to it. It will also reduce the time taken by the recruiters to make a hire.
Speed up the recruitment process:
AI in the recruitment process will immensely reduce the time recruiters spend in scanning through a plethora of candidates' resumes, thereby speeding up the recruitment process without compromising on the quality of hire.
AI is undoubtedly changing the recruitment game and not including it in your recruitment process would be a blunder, with your organization possibility risking its position in the candidate market.
With the technology continually advancing and us being unaware of what is going to come up next in the field of recruitment, it is vital that the recruitment department keeps up with the trend.
But the HR and talent acquisition has a lot on their plate with employee management; ensuring employees are kept engaged and motivated. With all this burden, keeping tabs on the technological recruitment solutions and adequate implementation can be strenuous, which is why your organization should go for consulting and Recruitment Process Outsourcing provider, like Collar Search.
We provide tailor-made comprehensive solutions to recruitment issues spanning industries, in a budget defined by you, without compromising on the quality of the hire.
We make sure our strategic and prompt recruitment solutions maintain your quality-to-hire time ratio. Our services are not just limited to RPO; we also provide organizations with HRMS technology, staffing service, and offshore outsourcing in India.
You can trust upon Collar Search in ensuring that only skilled and talented people become a part of your organization and prove to be a valuable assets by contributing to your business's growth and efficiency.