All Blogs
Recruitment Recruitment Process Outsourcing
How Can A Healthcare Recruitment Services Agency Help In Filling Urgent Positions In Healthcare?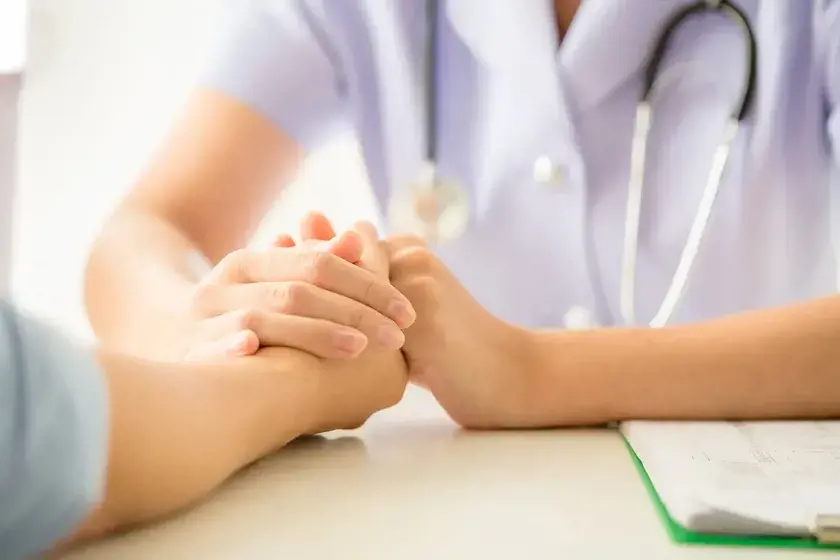 June 08,2021
The Healthcare industry is prospering with better recruits and hiring opportunities in recent times. The process involves the acquisition of medical practitioners and specialists into the healthcare firms, hospitals, for the betterment of the industry. Many healthcare firms align outsourcing organizations to bring forth quality recruits for their business and gain a competitive edge in the market. A healthcare recruitment services agency is responsible to hire candidates that match the job description and would be suitable for the role. In this case, a healthcare recruiting firm manages to screen and select candidates that have had an experienced background in healthcare facilities and related fields. Seeking recruitment services from an expert agency to address your healthcare firm's requirements help you get maximum support along with quality and skillful recruits. It also makes the recruitment steps like screening, interviews and selection, hiring, training, and development easy for your business, so you don't have to lose focus from your core operations.
Another significant benefit of a healthcare recruitment services agency is that it provides variety in options and choices to your business. You can get candidates on contractual terms, seasonal and part-time workforce, or full-time medical practitioners to support your business. These agencies have years of experience and extensive databases that can help find relevant candidates for the vacancy in a shorter span of time, thus saving you from investing in sending out job invitations, aligning them for screening and further steps, etc.
What most healthcare firms might miss is the prospective candidate's potential in accordance with the job role, healthcare recruitment service agencies tap on the potential of the candidates to handle the job pressure and whether they have similar work experience to support their understanding of the profession. Here are a few ways these agencies help healthcare firms to fill out job positions with ease –
1. Fastrack the healthcare staffing process –
Working with a healthcare recruitment agency can absolutely expedite the staffing requirements of your healthcare firm as they have the right amount of resources and information that can be used to fill up vacancies, as soon as possible. Generally, a healthcare recruitment process requires you to send out job invitations to mass candidates, facilitate online tools to obtain positive results from the recruitment drives. However, committing to a recruitment agency could add more meaning and value to these tasks. With dedicated teams working on hiring only qualified candidates for your business, healthcare recruitment service agencies aim at securing hassle-free results.
2. Use remote screening tools –
With the advancement in technology, most of the business hirings are now done via online tools. Similarly, these recruitment agencies make the most of remote/virtual screening tools to reach out to the candidates and acquire the right ones with the help of virtual systems. Although the traditional methods of screening candidates, which included resume testings, communicating via cover letters, etc have faded away, the current situation has encouraged the use of online tools. Since these medical staffing service providers consider remote screening and online tools, it allows them to focus on efficiency in screening the candidates and tap the profiles with the required skillset.
3. Utilize their database to create a pool of talented candidates –
While you might scuffle over the pool of candidates that you find online, a recruitment agency could do wonders with their database records and experience in providing you with a pool of skilled candidates. If you hire a medical staffing firm for your recruitment needs, make the most of their offered candidate lists. Since they have credible access to a broad network of firms and employers, it could be beneficial to acquire candidates that they screen for you, to get over your competitive counterparts. Further, it saves up your time and effort in searching for position holders when you can rely on their database records easily.
4. Align candidates that match with your candidate persona –
Every business firm creates a candidate persona for a job vacancy, that describes the ideal candidate attributes in a fictional representation form. A healthcare recruitment agency helps you find the prospective candidates in accordance with this candidate persona and makes an effort to align them with the characteristics of the job description. This is an initiative to ensure that your business doesn't repeat screening and interviewing steps with every listed candidate, but only with those that match with the proposed candidate persona. In addition to that, it provides faster and positive results.
If you are looking for a credible recruitment agency, Collar Search provides exceptional staffing services. Our motto is to extend our assistance in bringing forth the required candidates for your business firm to facilitate efficiency and productivity. At Collar Search, you can interact with our team of experts that aspires to address your recruitment concerns with utmost precision and patience. To know more, give us a call today!