All Blogs
Recruitment Process
How Can Creating A Candidate Persona Help You Hire Better?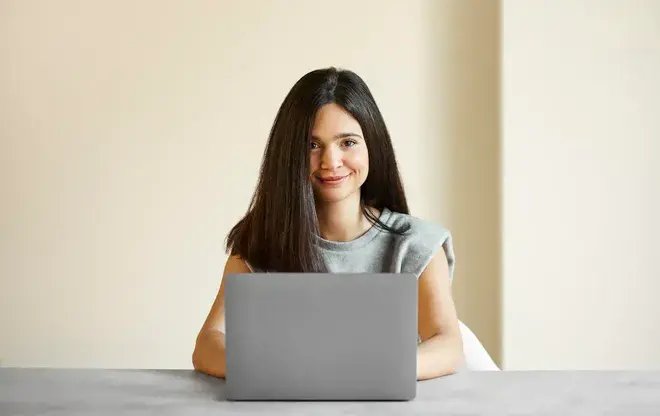 May 10,2021
A candidate persona is a fictional statement of an ideal prospective candidate that is required by the company. To devise an efficient candidate persona, your organization has to put in great efforts and understand the duties and responsibilities of the job role you'd be offering to applicants. A definite and well-formed candidate persona enables your organization to strategically acquire applications from external sources. It also positively affects the role of the talent acquisition group of an organization as they can plan as to what sort of qualities they want in their desired candidate and invite applications accordingly.
Logistics staffing services have become the need of the hour for every manufacturing company to gain competitive and qualitative recruits to plan and successfully manage their supply chain functions. Most manufacturing companies require external assistance in acquiring efficient workers. This process is better known as Manufacturing Recruitment Outsourcing Services recruitment Outsourcing Services that effectively improve your staffing requirements via external yet credible companies.
To associate with a manufacturing recruitment outsourcing service provider, it is essential to understand what candidates you incline for, so it could become an important element of the objective of the logistics staffing services provider. Since we know that a candidate persona ideally describes the function, role, and importance of the prospective candidate, your manufacturing business can let an outsourcing firm perform talent acquisition functions and focus itself on its core operations instead. It allows them to increase production and expand other departments, their objective to obtain quality leads will be well taken care of.
Benefits Of Candidate Persona
The sheer importance of candidate persona is realized when your manufacturing company gets an efficacy in its production and revenues. And it is the right resources you put that can help you create a candidate persona with a higher engagement and offer acceptance. Thus, if your business is in a state to send out job applications, consider hiring a Manufacturing Recruitment Outsourcing Services provider to build a quality candidate persona for you. Here is how candidate persona helps your business procure preferable applicants:
Shifting the focus to high-performing recruiting channels – The first and foremost benefit of creating a candidate persona is that it switches your attention towards high-performing and credible recruiting channels that are available in the market. After getting a comprehensive understanding of what attributes your prospective candidate should have, it helps you to only consider recruiting experts to channelize this information and provide you the best leads. Moreover, it relieves your business from concentrating on research and development discussions regarding recruitment and reposition their resources towards the business' core operations.
Helps resonate with the candidates better Creating a candidate persona duly aids your understanding of their stipulations from their job role, organization, and tasks. Structuring the series of requirements that the prospective candidate must have, in the form of a candidate persona, empowers you to relate to the candidates. Having to work with employees who resonate with the organizational culture enhances the morale of your business and results in higher operational efficiency.
Provide a clearer picture of the requirements –Designing an informative candidate persona advances your research with a clear set of characteristics that a candidate must possess. An ideal candidate persona paints a picture for your recruitment department with ingredients like compassion, educational qualification, required experience, etc. With the process of building a candidate persona, you get a clearer picture of a fictional candidate that possesses the right skills and potential to put them into action. Having said that, the talent acquisition process then becomes straightforward and less challenging.
Position company as an ideal workplace– Since a candidate persona features things that make the workplace suitable for the candidate, it allows an applicant to create a positive image of the organization. It is quite evident that an applicant would consider a workplace as ideal if all his/her operational and cultural needs are fulfilled, along with getting psychological satisfaction from the work ambiance.
Improve the candidate journey throughout the process– Having said much about a constructive candidate persona, we may have understood the importance of it from an organization's perspective. However, it has two-fold benefits- one for the employer and one for the employee/candidate. Having the access to a company's candidate persona helps you to sync your qualifications with it and successfully apply for it. In addition to that, it enhances the hiring journey of the candidate, given that he/she gets clarity on what the organization expects, at each level of the recruitment journey. A well-structured candidate structure also smoothens the hiring procedure and eliminates the enrollment challenges, if any.
Stuck at researching information about your organization's candidate persona, or ready to shoot your hiring period but apprehensive about the first step- Collar Search is here to your rescue! With our tailored approach towards the business' staffing requirements, we strive to provide assured recruitment services on global levels. Our recruitment solutions account for the state-of-the-art technology to run competitive analysis and procure individuals that fit right for your business. We continue to render recruitment and staffing services at affordable prices to our clients as we believe in offering cost-effective solutions. For an appointment, consult our team today!