All Blogs
Recruitment Process
How Do You Streamline Your Logistics Recruitment Process?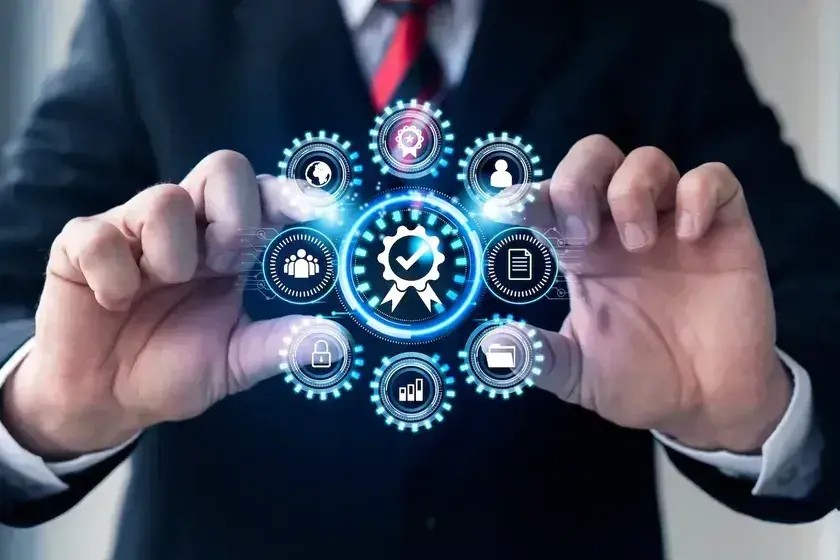 April 06,2021
Logistics recruitment isn't a cakewalk task as every business requires efficient and quality recruitment at every operational level. Since every company needs efficient personnel for activities like shipping, transportation, and storage, etc, it is quite logical to invest in logistics that coordinate and fulfill the supply chain functions. Logistics Recruitment Outsourcing refers to a strategic process of taking the help of third-party vendors that handle hiring functions to support your core business activities.
Such outsourcing firms are a requisite for most businesses now, given that they need to focus on ample areas and departments. Therefore, it could be effective if they delegate a particular task to an external team of experts to bring in first-class performance and provide result-oriented support. There are numerous phases when a business struggles, especially where it needs the assistance of experts to take over and implement strategic moves to initiate decisive procedures.
Outsourcing logistics function allows a business to reduce the overall cost of employment and
structure it to core operations. These firms also enable your business to stay up-to-date with the technological advances and competition war, which acts as a motivating aspect as well. As we know, logistics refers to shipment, storing, and unloading goods in bulk quantity from one place to another. As a business, your aim is to effectively accomplish these tasks to meet the needs of the ultimate consumer.
It has also been observed that businesses tend to convert fixed logistics costs into variable costs over a period of time, once they outsource logistics recruitment. This not only leaves them with much more areas to invest the money in, but they can also critically emphasize their annual budget and incur employee-related expenses to gratify the internal staff. The process of logistics recruitment includes the following steps for a result-driven business-
Build A Candidate Persona – The first step in logistics recruitment is to create a defined persona of a candidate that you wish to recruit basis the job description. Before hiring a fresh batch of employees, consider talking to your present employee base and know their job duties, what they represent while at work, and their expectations. A candidate persona functions as a benchmark for the recruiter to screen the applicants against the business parameters and objectives. A candidate who will be interviewing for the logistics role would know in-and-out of this job. Thus, as a recruiter, you can prepare necessary questions in reference to the job role by discussing with your current employees, know about insights and important characteristics.
Prioritize Communicating With The Candidate – It is important to take into account the views and perceptions of the candidate before hiring him/her. Provide insights about the role, job description, duties, and responsibilities to get clarity on the suitability of the candidate for the job.
Streamline Your Interview Process – Structurally plan the interview process by finalizing the interviewer and place, ensure that the process is quality-driven, and covers employment strategies. As an employer, you could also take more than one method to follow up with the candidate to streamline the interview process and effectively close it with expected results.
Build Your Own Talent Pipeline – A talent pipeline refers to a base of potential applicants who are eligible to apply for the next position that the company releases. The pool of candidates includes internal staff as well as external sources to establish equal opportunities for the current employees. To build a talent pipeline, it is necessary to establish connections with candidates over professional platforms, public forums, etc. Talent pipeline allows a business to remain a step ahead of its competitors in terms of the availability of ready human resources. It also enables the recruiting team to streamline the hiring operations and make strategies to pick the most suitable individuals.
Better Yet, Hire An RPO – Even if your business finds the hiring process a tad hectic, you can consider hiring an RPO to handle recruitment-related operations. RPO or Recruitment process outsourcing is a method to shift the hiring activities to an external team of experts that brings in qualitative aspects to the enterprise. It also strengthens the applicant-base of your business and subsequently reduces the cost incurred for hiring. Along with cost-effective methods, RPO enables your business to get fresh talent, post-screening from the agencies. You can also scale up or down your hiring operations depending upon the business requirement, that too while meeting client needs.
Speaking of a reputed RPO we at Collar Search are your perfect solution to provide talented hires. With our innovative ways to acquire the right kind of candidates, we ensure to optimize your business by efficiently managing the pool of available applicants and providing the required headcount at the right time. Our systematic approach to deliver client-driven solutions has helped us in redefining what outsourcing means. With our team of recruitment professionals, we strive to convert challenges into opportunities in order to accomplish client objectives. For more information, connect with us today