All Blogs
Recruitment Process Outsourcing Talent Acquisition
HOW TO BEAT TALENT SHORTAGE IN HEALTHCARE INDUSTRY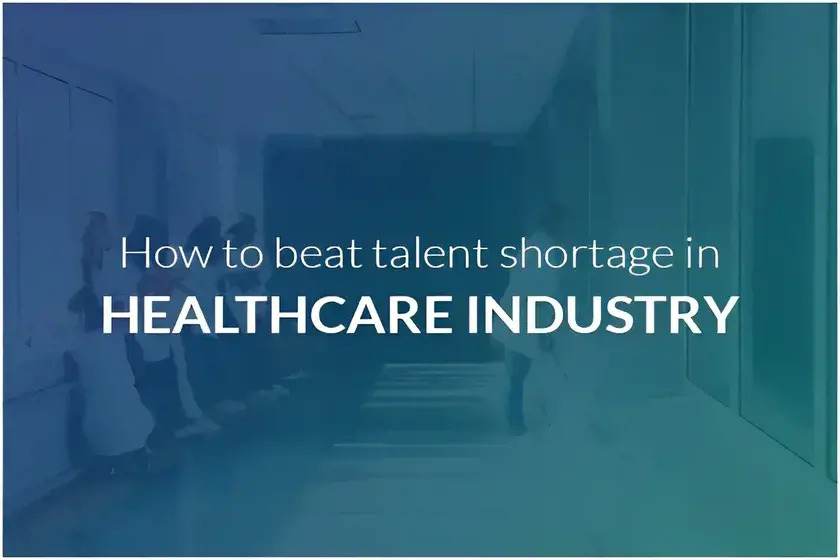 June 18,2018
Staffing in the healthcare industry is much more crucial and scrutinized than any other sector. Healthcare industry demands highly skilled people who have a niche in the subject. This industry only requires experts, and that is the reason why it becomes so challenging to find talent in this industry.
Organized Workforce Planning
The healthcare organization must have a systemized plan towards the future for at least a decade. This organized plan needs to include a strategy for recruitment so that you can retain the necessary talent in the organization to provide seamless service. There are a lot of new jobs in the industry that did not particularly exist even a decade back. That is why you need to be aware of ongoing changes in the industry so you can detect and predict the developments that are about to happen. You should be able to identify new roles, talent gaps, and skills and fill those gaps with new strategies. There can be different approaches to fill this gap, but you need to decide what strategy suits your organization best.
Manage Total Talent
In a healthcare organization such as a hospital, there are so many personnel who are helping in its efficient functioning. There is the full-time staff, part-time staff, temporary staff, contractors and even outsourced service firms. There are certain partnerships like pharmacies that are part of a long-term solution of the firm. So once you know the people and partnerships that are essential for you, you should start planning about how to fill this gap. You must be prepared to take help of freelance and outsource services whenever there is a need.
Retain The Best Talent
When you know that there is a talent shortage in the healthcare industry, then make your organization a place where people want to stay. Fewer vacancies mean fewer problems for you.
Give credits to the best performers in your organization. Acknowledge their contribution and pay according to the industry standards. Be in touch with your employees through regular reviews. Give them support for any professional hindrance. Try to be their mentor so that your employees feel engaged and loyal towards your organization.
Attract The Best Talent
No matter how hard you try, it is inevitable that you will have to hire people for your healthcare organization. In such a scenario you have to prepare in advance. Create your brand. Bring a touch of humanity in your organization and make your organization as a chosen place for patients. Your reputation will get you the best employees.
Outsource Your Healthcare Staff
Healthcare staff has to be hired more carefully than any other team. The skills and niche are very specific here, so you need an expert to meet the demands of the job opening. Choose a Recruitment Process Outsource like Collar Search to assist you with your healthcare staff requirements.
We provide medical staffing services for many types of skilled facilities in the medical and healthcare organizations.