All Blogs
Recruitment
How to Build the Right Talent Pool in a Tight Market?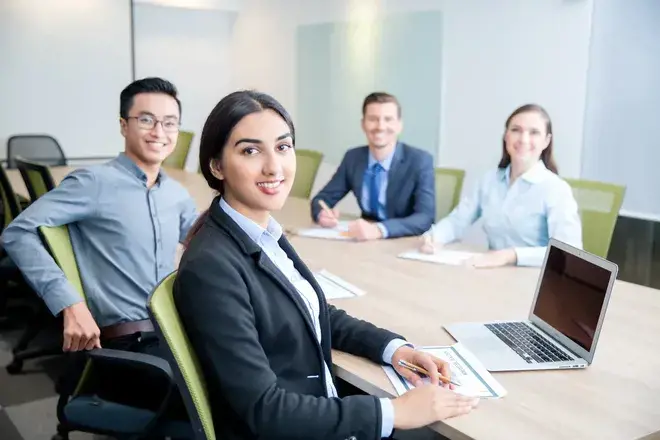 November 14,2021
Expanding your team or filling up key positions for your healthcare organization? It's super important to build the right talent pool for your job roles. In that case, this article might also be worth your time. In this article, we are addressing the issue of building a talent pool and the right one in a tight market scenario. So let's get to it.
Let's begin with a very important understanding of what a talent pool is and who it comprises. This is crucial for building a deeper pool of best-fit candidates to fall back on at any point in time – be it when you are actively hiring or whenever an employee drops out suddenly.
The Talent pool
As per one of the most common definitions, a talent pool is a database of candidates who are interested in working for your organization. However, this is an incomplete definition and can have you confused. A talent pool is not limited to the applicants that drop in when you open a vacancy, a talent pool is much wider than that. This is one of the most common mistakes people make – assuming that the talent pool is synonymous with applicants. On the contrary, it can include all candidates you might have sourced, leads generated, as well as unsuccessful candidates who did not make it, top talent that was not the perfect fits for the certain role, candidates who applied before and weren't the right fit then. It can also include former employees as well as passive candidates not actively looking for a job change. Casting a net is a common analogy used to describe the sourcing of candidates. It's a common and wide practice to cast the net wide to reach out to a wider pool of candidates including all these to get best-fit candidates aplenty.
This is especially true when competition is high, demand is greater than the supply of top-quality candidates. During such time it's typical for any organization to face a little bit of challenge in creating and maintaining a talent pool and building a steady recruitment funnel. However, with a few competitive strategies and efforts, you can achieve it and with success. Let's look at how you can do it:
Up your referral game
Never underestimate the power of referrals. Most recruitment teams, when they are on the lookout for candidates to add to their talent pool, tend to overlook a great and closeby source of finding them. Your current employees can be a great source of leads for you. In fact, statistics suggest referrals are a superior source for 88% of employers
When the employment market is highly competitive, it can be especially difficult to get hold of candidates. However, your own employees can help you do that with greater ease and higher convincing power. Since they are already working in your organization, they are familiar with your work ethics and culture. And they can be good brand ambassadors for you in their network. They can not only attract good talent but also attract talent that fits into your organization well and stays for long.
Because these potential candidates are vetted out by your own employees who know both the skill set of the referral and the culture of the organization, you can achieve faster on boarding, improve cost-of-hire and time-of-hire.
Increase outreach
When the market is already tight, you cannot rely on only one source or a few sources of lead generation and talent pipeline building. You need to cast your net as far as possible. Especially when you need to get the best candidates who could virtually be anywhere! If you want them, you need to reach them. Moreover, talent pools need to be nurtured, some candidates may apply in the present, others may apply in the future and may come in handy then.
Expand your sourcing to all the potential places you could find talent to build a wide and diverse talent pool. You can do this with the help of targeted social media recruiting campaigns and the expertise of a Healthcare Staffing Services Agency such as Collar Search. Learn about our services here.
Source lost talent
Talent once lost is not lost forever, they can always boomerang back into your organization, very likely having acquired more relevant skills and experiences on their time away.
Employees that have worked with you in the past already know your work culture, if the reason they left your firm was for reasons such as career advancement, gaining new skills and experiences, they can prove to be great candidates that would easily fit into your culture and make meaningful contributions to it.
Get in touch with a Healthcare Staffing Services Agency
Along with all the efforts you make, you can give your recruitment efforts a shot in the arm with the expertise of an Outsource Healthcare Staffing Firm. As experts in staffing solutions, a Healthcare Staffing Services Agency Agency can help you with efficient and cost-effective processes and dedicated talent management solutions that improve your recruitment and HR practices significantly. This can help you achieve efficient time management, a reduction in hiring time, and costs that might otherwise be a challenge of their own.
Why contact Collar Search?
We as an outstanding and premium Outsource Healthcare Staffing Firm can help you with your complete recruitment for your healthcare firm, from the simplification and streamlining of your processes to fast-tracking the hiring process and sourcing the most suitable candidates for your requirements with our excellent recruitment process solutions and strategies.
Learn more about our services, get in touch with us today for the successful recruitment initiative in your healthcare firm.