All Blogs
HR Outsourcing
HOW TO ENSURE SUCCESSFUL CANDIDATE SOURCING?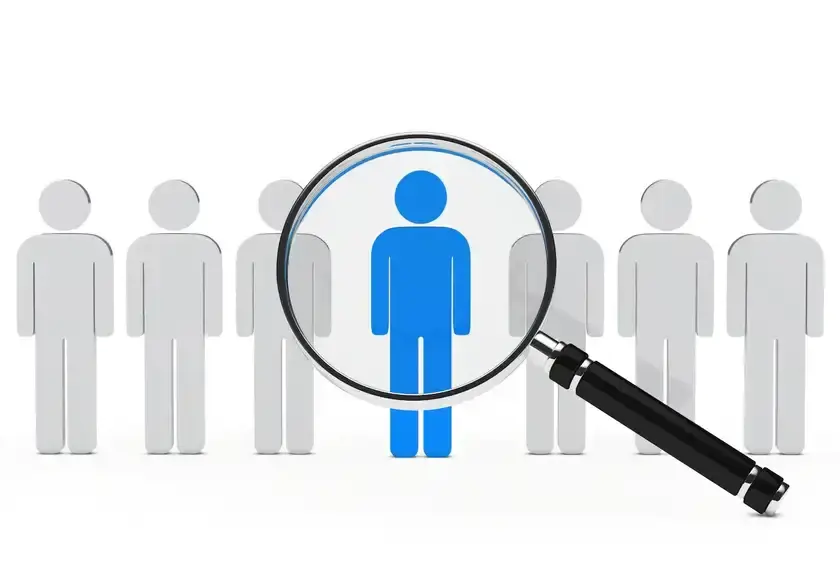 August 15,2019
The job market is getting aggressively competitive and implementing traditional sourcing technique will only add you to a crowd of gazillions of recruiters trying to find the best fit for their organization.
A potent recruitment sourcing strategy is what you need to stand out of the crowd. A sourcing technique involves a combination of several methods that can help you identify the right candidate. Implementing the following techniques can help you find a reliable talent pool.
Social media:
Social media has come a long way from being just a mode of communication and a source of entertainment. It is being sincerely used by recruiters and job seekers alike. While recruiters are always on the lookout for employees on Facebook and even Instagram, they are earnestly investing in Linkedin, the professional networking site. Being a platform dedicated to helping professionals land a job, LinkedIn with its continuously evolving features to better help with the recruitment needs is on its way to becoming a one-stop solution for hiring.
Referral Program:
Recruitment trends will change with the advancement in technology but if there is one traditional method that is still as effective as ever, it would be the referral program. This practice of encouraging your employees to refer their friends/family /acquaintances for a position helps enhance the quality of hire. No employee would recommend an incompetent or otherwise a non-fit for the organization. Referral programs also help in reducing time to hire and have reported a considerable increase in employee retention rate. But this souring technique will only work when the employees are actively participating in it and they are recognized for their contribution.
Candidate database:
Attracting and engaging active candidates is a struggle, think about the passive ones? Your existing candidate database can be of use here. Stay connected with active as well as passive candidates on every platform by sending wishes or updating them with the latest job openings. Your candidate database and applicant tracking system will act as your sourcing pipeline, wherein you have attracted the candidates but you need to keep them engaged.
COMMON SOURCING MISTAKES TO AVOID
Having discussed the most profitable platform for sourcing candidates, let us take a look at some of the common sourcing mistakes recruiters make, which complicates the further processes:
Making assumptions:
Write it down and memorize it, "thou shalt not assume". There is a difference between determining the capabilities of the candidates from what you have read on the resume and assuming they are not the right fit just because they live in a different part of the country/or do not specific experience.
Similarly, never overanalyze the resume. Why? Because not only are you wasting your sourcing to hiring time but also critiquing the resume more than how you should be. After all resume is only a piece of paper and you can not make a judgement on its basis, if the person has basic qualifications. Drop an email or request for a call to know them better. Your scrutinizing might lead to losing out on talent pool.
Haphazard selection:
Just like the odds of a person landing a decent job in the first attempt are low, so is the probability of finding the right fit for the open position for a reasonable salary package. Do not make the mistake of selecting the first two candidates that you find suitable. Carry on with your search, and do not close the vacancy till you receive a nod from the respective reporting manager on their performance,
Relying only on Boolean Search:
Boolean Search engines such as job boards, generic search engine results, LinkedIn are undoubtedly a great source for finding and engaging candidates, but to only rely on their result would be a huge mistake. You are losing on a significant potential by assuming that you will find all the available candidates on these search engines and you no longer have to implement other sourcing techniques.
Not refining your search:
Anyone and we mean anyone can run a basic and generic search. What sets your sourcing strategy apart? Refining for specifics. A generic search will return a result so huge that you will have to spend hours and days skimming through it with no surety that you find the right talent pool. If you want a competitive advantage over your rivals and be the first to hire the cream of the crop then you will have to test and refine your search before you move ahead with the recruitment.
We understand the entire recruitment process can be strenuous, with the continuous back and forth. Why not consult human resource outsourcing companies like Collar Search? Our time of HR professionals come with extensive knowledge and experience in providing comprehensive recruitment solutions to organizations across industries, big or small. Depending on your needs, we can work as an extension of your existing in-house team or take charge of the entire recruitment department. We guarantee quicker, qualitative hiring by implementing latest technology n a cost-effective manner.
Streamline your recruitment with Collar Search.