All Blogs
Recruitment Process Outsourcing
How Working With An Offshore RPO Boosts Staffing Revenue And Profits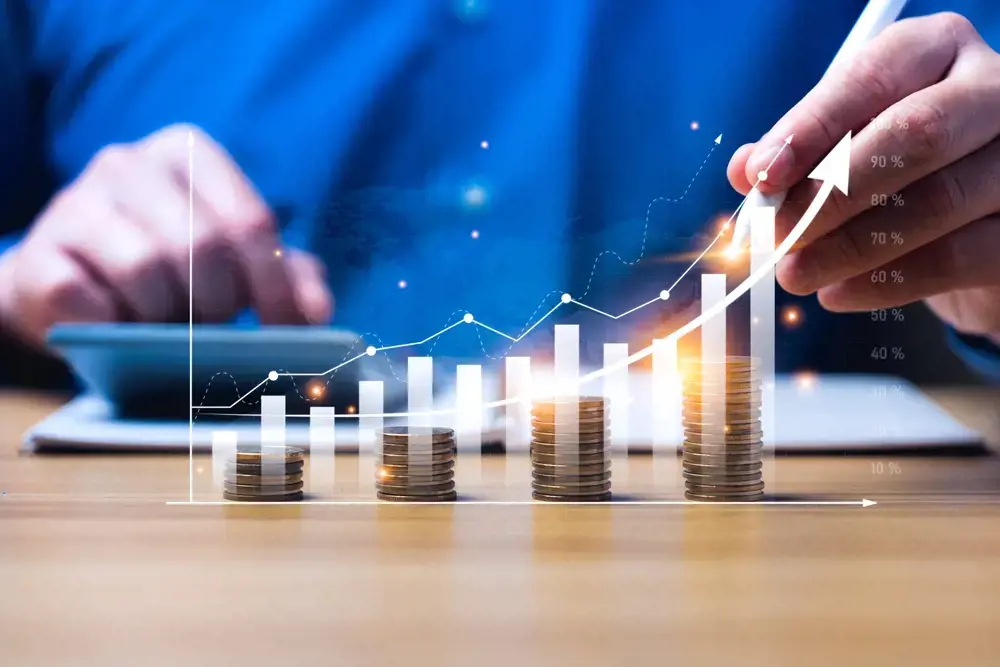 December 20,2021
RPOs or Recruitment Process Outsourcing is a popular term for modern-day business models that idealize extracting hiring solutions from another firm, particularly an organization that manages the complete recruitment needs proficiently. Outsource recruitment services in India generally comprise two companies, first, which transfer the hiring of human resources for their firm. And second, the company that fulfills the recruitment needs temporarily, or in some cases, permanently. A company that renders offshore recruiting services serve the preeminent role of extending the staffing department of other businesses.
The prime features of an offshore logistics staffing agency are their ability, years of experience, and industry expertise which allows them to carry out effective hiring cycles for your business and provide permanent hires. By hiring a recruitment process outsourcing firm, your business not only gets quality hires but also gets ample time to focus on revenue-generating operations, whereas your recruitment will be handled by the RPO firm single-handedly.
What does a Good Offshore Recruiting Partner provide in Performance and ROI?
A proficient RPO firm assures your business with quality results, in terms of hiring professional employees, understanding your recruitment needs during peak business seasons, and providing a scalable workaround to increase the company's bandwidth.
When businesses try to expand their operational targets, they tend to hire more employees. Smart businesses accomplish this by collaborating with a professional RPO that supervises all this affordably. These third-party vendors generally have industry-specific experience and resources, which makes them an ideal option for recruiting needs.
In addition, to provide numerous benefits to your organization, an offshore logistics staffing agency also focuses on enhancing your performance and other aspects. Let's explore them succinctly and see how your business can make the most of it –
Onshore Sat Ratings – SAT or Scholastic Aptitude Test is a form of test that determines the candidates based on general knowledge, basic mathematical understanding, communication skills, and logical reasoning. When you approach an offshore logistics staffing agency, you get candidates that have excellent SAT ratings and are trained for your operational challenges. Because these agencies handpick those candidates who have excellent numbers on the SAT programs, they assure to deliver the best staffing solutions so your company can perform extremely well and gain a competitive edge. And the fact they do this for better performance is backed up by higher return on investment (ROI) scores that you get.
Placements per Recruiter – A credible offshore logistics staffing agency generally delivers a sufficient number of placements per recruiter, which means their ability to screen, hire, and train employees are honed over the years. A higher score on placements per recruiter graph is directly proportional to the success and credibility of the staffing agency. Therefore, your offshore recruiting partner must be focused on producing an extensive number of placements per year to fill up staffing gaps of your firm in peak seasons and support your business.
Gross Margin Multiple – The term "Gross Margin" in the recruitment industry means how much a staffing agency gets for each placement they provide. A recruiting partner might charge you less but as a firm that aims for zenith, you must stick to significant gross margin multiples that do not pose a financial threat to your business, and simultaneously help you acquire a professional workforce.
What Attributes Are Suitable in an Offshore RPO Partnership?
As far as the attributes of an offshore recruiting partner are concerned, let's explore the top four traits that help you decide on an optimal RPO partner –
Quantum of placements – If your business is one among those companies that deal with bulk hiring, then approaching an offshore RPO is ideal. These agencies have the potential to support the sizable demands of most companies and provide them with a clear perspective of the volume of staffing they require.
Reduction in recruitment expense – Being one of the prominent reasons why most of the top business companies look forward to RPO agencies, you get absolute quality hires with reduced prices with the help of RPO. An offshore logistics staffing agency can lighten your burden by rendering outsource recruitment services in India to reduce your cost of hiring, and gradually help you save business' efforts and time.
Predictable hiring solution – During peak business hours, your firm could sometimes use an additional workforce. With the help of an RPO firm, it can manage to increase the employee count without having to worry about recruitment process investment, or building hiring strategies. The RPO firm can evaluate the needs and initiate the hiring process accordingly.
Professional Candidature – Last but not least, RPOs are the ideal workaround to acquire the best candidates from the market. You can get extreme benefits from the talent pool of your RPO partner and outperform your arch-rivals.
Collar Search provides offshore staffing services with which your business can establish better operational efficiency and influence your market image conveniently. With our expert recruitment experience, we aim at comprehending our client's exigencies and rendering custom-tailored recruitment services at affordable prices. Our motto is to provide result-driven professionals who can expand your business reach and enhance scalability.
Book your appointment with us now and embark on your RPO partnership today!