All Blogs
HR Outsourcing
Incorporating Professional Support For HR Outsourcing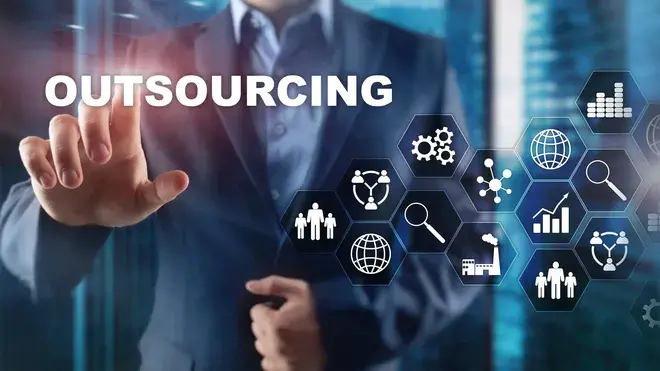 November 06,2020
Human resources are an integral part of any business organisation, and matters even more than capital funds, as it is the force that drives every element of the company together, in harmony. It might be well understood that monetary resources are a must-have at every stage of the process, along with manufacturing tools, production units, etc. However, it is the labour force that puts these components into vital utilisation, lest they are left idle.
HR Management functions to bring on board such potential candidates, develop, and nurture them to get with the present workforce, so they adapt themselves to the organisational culture. The role of HRM is the adequate supervision of the employees of the organisation and fill in the inefficient gaps with strategic objectives. There are reasons why recruiting is crucial for a company, and it is therefore predictable that many of the top business organisations prefer to outsource this management function.
Human resource outsourcing services is instead a contract-bounded agreement signed between an employer of an organisation and a third-party service provider that accepts the responsibility of certain management functions related to hiring, screening, and recruiting of employees for the former. These contractors belong to a separate agency that has the expertise and prolonged exposure for such roles and supervises the strength of the employee foundation for a contractee. HR outsourcing services boost the organisation's employee enrollment and allow them to focus on rather important management decisions.
How HR Outsourcing Benefits Your Business?
For your business, you'd opt for quick and simple recruiting solutions that provide rapid efficiency and strengthens productivity. However, it might occur to you that with the available resources, you are not able to succour those tasks – Here comes the role of HR outsourcing services provider that facilitates your business and offer a diverse set of solutions to overcome operational complexities.
Economising Utilization of Funds: Fund capitalisation and practical usage of monetary resources is a must for every business and human resource outsourcing service skillfully manage this activity for you. Hiring and training a particular number of people can be pitched by the outsourcing agency as they can certainly understand the required laborforce to complete a given task. Apart from employ recruitment, the outsourcing agency also helps you acknowledge the newly amended labour laws, updated industry regulations, and employment laws that evade the risk of union lawsuits or expensive legal proceedings.
Reduced Overhead Expenses: As an independent business, you can deal with the administration costs with the help of HR outsourcing services, that would handle this briskly and in a more organised manner. Outsourcing agencies can aptly manage overheads, including office supplies, advertising for recruitment schedules, rent, and premises bills. Even with the large pile of expense lists, these service providers carry on to lower the burden of the management by streamlining those business operations that require dedicated technological support, like payroll regulation, compliance supervision, etc.
Flexible and Up-to-date Training: You can include top skillsets and updated expertise directly to your employee base using HR outsourcing. Since they are much familiar with the newly introduced disclosures on business operations and procedures, they can help train your present workforce to bring an increment in employee performance business growth eventually. The intervention of HR outsourcing also ensures a regular check on labour production graphs and minimises the probability of unfortunate deficit by any means.
Which HR Functions Can Be Effectively Outsourced?
A Human Resource department has several functions to operate for an organisation to ensure the smooth functioning of the process and out-and-out competence. HR Management is the utmost crucial sector for a company to pay heed to, having that said, it is observed that many of the prime functions of HR are outsourced from professionals who have years of experience and bring the highest level of sophistication to your business. Below is a list of HR functions that management is likely to outsource from external parties:
Recruitment and Selection: Outsourcing the first step of HR Management helps your business to execute a successful and impactful screening of applications received. Qualitative hiring is critical for every organisation as it leads to the achievement of both short-term and long-term business objectives.
Orientation and Successful Induction: It is the initial process of providing the right direction to the new employees of your organisation, so their efficiency is not lost during the commencement period.
Sustaining A Supportive Working Environment: It is imperative to maintain such an atmosphere in the workplace that is comfortable for the employees, and they feel motivated to complete their routine targets.
Refresher Training and Development: The management of any company needs to ensure that its employees are equipped with the right coaching and training that guarantees the probability of business fortune.
To productively direct these HR functions, your business needs to associate with an outsourcing agency that seems promising with such requirements and helps gain a competitive edge in no time. Collar Search provides your business with strategic moves to access human resource outsourcing services and bring assured results that benefit your organisation with quality hiring, fruitful performance outcomes, and timely attainment of managerial targets. Connect today to register for expert and imperative contribution towards your business!