All Blogs
HR Outsourcing Recruitment Recruitment Process Recruitment Process Outsourcing
IT Recruitment Outsourcing 2020: The Game Changer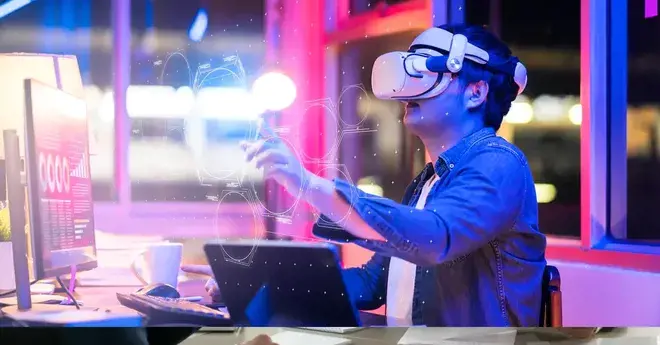 June 10,2020
With the influx of technological solutions and IT becoming an integral part of every organization, IT recruitment has become one of the most crucial business processes. The firm needs to have highly skilled and experienced IT professionals in addition to advanced IT solutions to make the most from the IT department.
Sometimes, even after pouring in lots of money in advanced IT solutions, businesses cannot harness their benefits because they don't have qualified IT professionals that can unlock the power of IT tools. This is why the responsibilities of IT recruiters have increased.
The main job of an IT recruiter is to fill all the technological positions in a firm by designing an impeccable recruitment process and zeroing down the available options to choose the best one. But with time, even the IT recruitment process has evolved due to change in work culture, the introduction of new technologies, and the evolution of the talent landscape. The IT recruitment process of one decade ago will be a far cry from what modern-day recruiters use. For example, the proliferation of HR outsourcing.
If you want to begin your IT recruitment process on the right foot, you will have to understand the evolution of the IT recruitment process and know the latest trends.
The biggest challenge for IT recruiters
Although IT recruiters have to overcome many challenges but the biggest of them is the limited knowledge of technology, and that's why we are witnessing an influx of HR outsourcing. Candidates will be well versed in their field because they are applying for the job, but that is not the case with the recruiters, especially those who come from sales or marketing backgrounds.
There will surely be only a handful of technical experts that will be switching to the role of recruiters, and this is what makes things spiral out of control when it comes to IT recruitment.
To choose the best one, you need to have recruiters that will possess the knowledge of the technological field, but finding such recruiters is very difficult. Because of such challenges, most of the companies are opting for HR outsourcing since RPO companies can provide you a wide array of recruitment services.
How has the IT recruitment process evolved with time?
There used to be a time when even in the IT recruitment process, only job offerings in newspapers and classifieds were published, and some giant businesses took the help of billboards to make their job offer look more appealing.
But the IT recruitment process has gone through a paradigm shift, and the credit for this positive shift goes to the proliferation of technological solutions. Now, IT recruitment processes are being conducted online, and recruiters have more info about their candidates apart from what is mentioned in their resume.
Even advanced technological solutions like AI and machine learning are also turning to be a game-changer in the IT recruitment processes. These modern-day technological marvels are automating a major portion of the recruitment process and trimming out the manual and repetitive workload.
The top IT recruitment outsourcing trends of 2020
Improving employer branding

In the year 2020, RPO companies are focusing more on improving their clients' employer branding to make the job offer look more enticing. Since the talent landscape has become competitive and the IT sector is currently suffering from a lack of talent, focusing on employer branding has become more crucial.




You should know that by improving employer branding, HR outsourcing services India are helping their clients improve the chances of attracting good candidates by up to 50%. That will be a significant improvement in the recruitment process. According to experts, employer branding is the top priority for every type of IT candidate.

Use of Automation

Even in the IT recruitment process used by HR outsourcing services in India, there are many types of repetitive and time –consuming processes that make hiring a candidate lengthy and complex. This is the main reason why we are witnessing the influx of automation in the HR sector by HR outsourcing services in India.




HR outsourcing in India, includes advanced IT solutions like AI and machine learning are being used to automate a major portion of the recruitment process. By using automation in HR outsourcing India, companies can take advantage of a quick and more productive recruitment cycle. You will witness an influx of AI and machine learning-based software solutions if you look at the current IT recruitment process.

Focusing on the candidate's experience

With the growth of the IT sector, the candidates have more choices when it comes to IT jobs, and therefore, it is the recruiter that has to level up his game. In the modern IT recruitment world, candidate experience is crucial in deciding whether a person will be interested in working for you or not. That's why HR outsourcing in India, the candidate's experience is being focused.




Companies providing HR outsourcing services know that the candidate's experience begins way before they apply for the job interview, and that's why they work accordingly. From making sure that the potential candidates get attracted to the job offer because of the work culture to using the best method to reach out to candidates, there are many tactics used for better candidate experience.




IT recruitment is skilled-based recruitment, and this is why it is so different from non-IT recruitments. With a lack of knowledge and talent in the IT sector, businesses are making a paradigm shift in their recruitment process and finding it better to opt for an RPO company for outsourcing the whole recruitment process.




To make the most of the HR outsourcing services for your IT department, you will have to keep a tab on the latest outsourcing trends and see whether your current RPO company is following these trends.