All Blogs
Recruitment Process Outsourcing
Know why leveraging RPO solutions can boost your recruitment strategies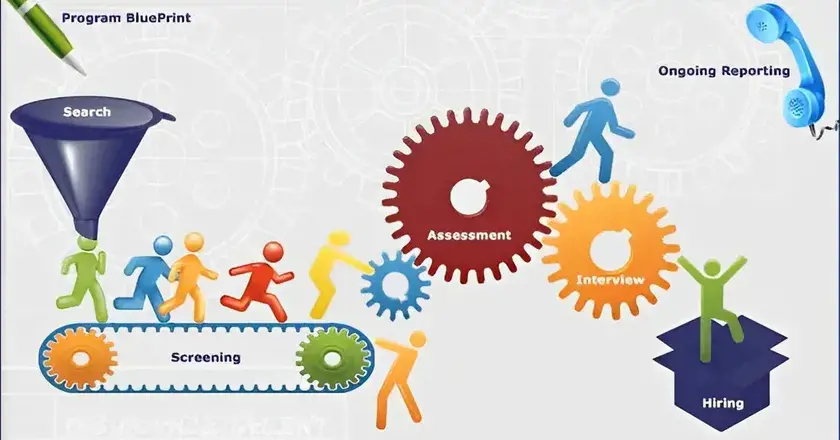 November 27,2015
Recruitment Process Outsourcing still seems to be a very new concept to most entrepreneurs across the globe, even though it is not. It has been in use for some years now by some of the leading companies in the world, for whom it has proven to be extremely beneficial. It is a similar process to any other process that can be outsourced to a professional company who handles that field of work, but has its own unique attributes and advantages. In this post I will be discussing some of the advantages that outsourcing your recruitment process can bring with it.
Cutting Recruitment Costs
This is one of the main reasons why RPO has come into play, as this is the biggest benefit that one can squeeze out of RPO. Most companies who are unaware of this process waste a lot of precious time and effort on headhunters, job billboards or simply through the high turnover rates of the candidates. RPO helps in saving capital by streamlining the process to a specialization and picking up the candidates that are best suited for the title.
Scales down Recruitment
Many companies have a seasonal requirement of employees, and looking for candidates at a short notice or during a particular season can get hefty and taxing. For example, an enterprise dealing in something particular like toys or gifting items, have special requirements for staff and employees to deal with the escalating work pressure during the Christmas and New Year timeline. A reputed Recruitment Process Outsourcing enterprise possesses the knowledge required to scale down and tailor solutions for the exact needs of the company looking to hire seasonal staff. These companies may have a lack of (or obsolete) technology. An outsourced process may prove to be more beneficial in terms of saving costs and time.
Chooses the best Candidates
A Recruitment Process which has been outsourced to a company specializing in the field always helps in scaling down the selection process to the best candidates for the job. It ensures that the person being selected is the best one to fill in the empty job title even before the person starts employment. It is a common problem in a lot of companies that the candidate which is hired cannot fit in the environment or does not possess the required skill or knowledge to complete the tasks assigned to him/her. These problems are brought to notice after a certain period of time and the results are that the seat is empty again. The Human Resource department may have to go through the process of hiring all over again, thereby causing a loss of time and resources. Outsourcing your recruitment process can ensure that only the best candidates are chosen who are well suited for the available position.
Many companies might still be sticking to the more traditional methods of hiring new talents, but that is only because they are not aware of the benefits that Recruitment Process Outsourcing offers. The main objective of any enterprise is obtaining profit oriented revenue, and cutting overhead costs is a major factor that attributes to that end goal. Successful companies always strive towards justifiable cost cutting, and outsourcing recruitment processes is one of the techniques that one can employ to do that. I hope this post has helped shed some light on this extremely beneficial process and will help young startups and established entrepreneurs alike.