All Blogs
Recruitment Process Recruitment Process Outsourcing
Learn How To Save Cost Through Technology – Driven RPO Solutions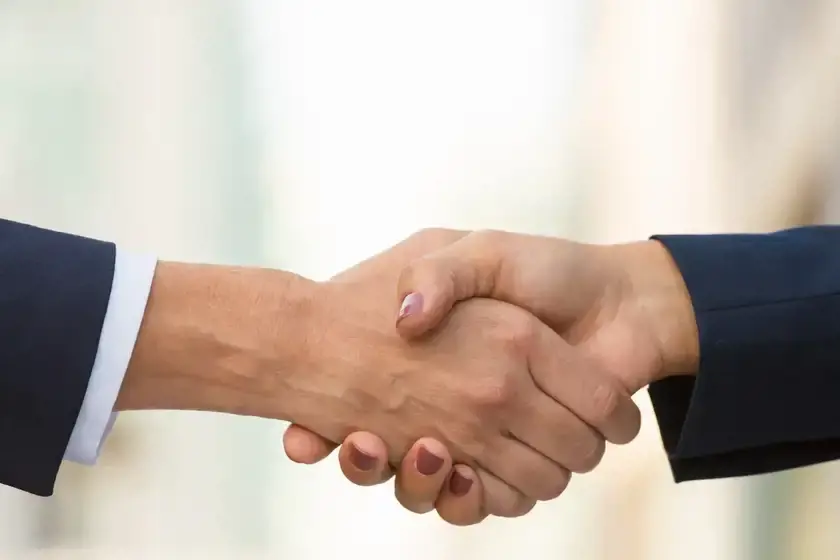 June 29,2020
It doesn't matter whether you are running a three-man shop or managing a business with more than 50 employees; you always need a streamlined recruitment process. In order to begin your business journey on the right foot, you will surely have to start with a solid recruitment process because without proficient, experienced, and skilled employees, your business will fall down like a sandcastle.
The right selection process is the key to becoming successful in any industry, and it will also allow you to get desirable results without breaking your bank. And talking about the money, you will also need to develop a cost-effective way of choosing the right candidate because pouring in half of the company's budget only on the recruitments process will leave you with an empty vault for other important operations of the business.
Thankfully, technology is there to help you with your recruitment process, but only if you outsource your recruitment process. Introducing technology-driven RPO solutions will not only save your time, but it will allow you to save lots of money as well, and this is the main reason behind the proliferation behind technology-driven RPO solutions.
So, let's explore how technology is driven. RPO solutions can allow you to stay cost-effective.
Taking advantage of technology for finding the right talent
By the look of things, you might have started thinking that you will be asked to use completely AI-based software solutions along with advanced communication channels in order to have a cost-effective recruitment process. But you should know that there are technological solutions out there that are not only cost-effective but easy to use as well.
One of the best examples of a user-friendly technological influx in RPO is Applicant Tracking System or ATS. The modern RPO companies use ATS to easily post job openings and monitor at which stage the candidates are in the recruitment process. In addition to this, an RPO company uses digital templates in order to make your job offering look more professional. But these are just a glimpse of technology-driven RPO solutions as the list is very long.
How can technology-driven RPO solutions help you in saving money?
Better productivity means less cost.
If you are able to stay productive during the recruitment process, then you will be able to save money as well because, in all business operations, increased productivity leads to better economic growth. In the technology-driven RPO solutions, you will be using automated solutions for managing emails, social sharing, and even for most of the communication parts.
By spending less time on zeroing down emails and managing social sharing and communication, you will be able to focus on other important aspects of the recruitment process and become more productive. Technology-driven RPO solutions used by offshore recruitment agencies trim out all the tasks in the recruitment process that involves organization by hand and repetition, and thus it saves you time.
Lower cost per hire
You will be surprised to know that by opting for technology-driven RPO solutions, you can save up to 50 percent on cost per hire. Yes, that's true! If you make a paradigm shift in your recruitment process, then you will not have to increase fixed costs like the benefit of tools, infrastructure, salary, and resume database.
An RPO company will use technology-driven RPO solutions to instantly fuel the recruitment process in your HR department without having to make any major investments, and thus your cost per hire will automatically decrease. But while saving money on cost per hire, you will also get better control and monitoring over the recruitment process by choosing offshore recruitment agencies.
Reduced risk for bad matches
You will never wish to zero down the available list of candidates and choose the best ones from the available batch only to have new hires quit just within a month. Such issues will always make you go astray in terms of your recruitment process, and your employee turnover cost will keep on increasing.
In a recent study, it was found that one company found a difference of almost $1.3 million in net value after enhancing onboarding and management processes. By the look of things, it is clear that the only way to reduce the employee turnover cost is to completely avoid bad matches, and that can only be done through technology-driven RPO solutions used by offshore recruitment agencies.
The use of the Applicant Tracking System by an RPO company is the best example of how you can save money by using technology-driven RPO solutions. An ATS extracts all the important information from the resume and puts them in a similar format, thus making it easier to match one candidate from another.
Lead the recruitment process with better plans
Just like any other operation of your firm, your recruitment process also requires proper planning; otherwise, you will end up wasting time, money, and valuable resources. With the help of analytics used by advanced technology-driven RPO solutions, you can know how well your plans are working in the recruitment process.
The analytics comes baked in the technology-driven RPO solutions used by an offshore recruitment company, and it helps you in being more strategic, thus allowing you to save money. There are a myriad of metrics that you can get by using tech in the recruitment process, like where do the right candidates come from? What is the total time involved in hiring a candidate?. How many candidates are accepting your job offer? and much more.
By using these metrics given by an offshore recruitment company, you can stop wasting money on those things of your recruitment process that aren't working in favor of your company.
We are currently living in a technology-driven era where each and every business operation involves a technological solution, and the recruitment process is no exception to this trend.
If you really want to have an impeccable recruitment process that allows you to save money, then opting for technology-driven RPO solutions used by an offshore recruitment company is the only way to go for you.