All Blogs
Recruitment Process Outsourcing Talent Acquisition
Maximize ROI with the help of a reputed RPO vendor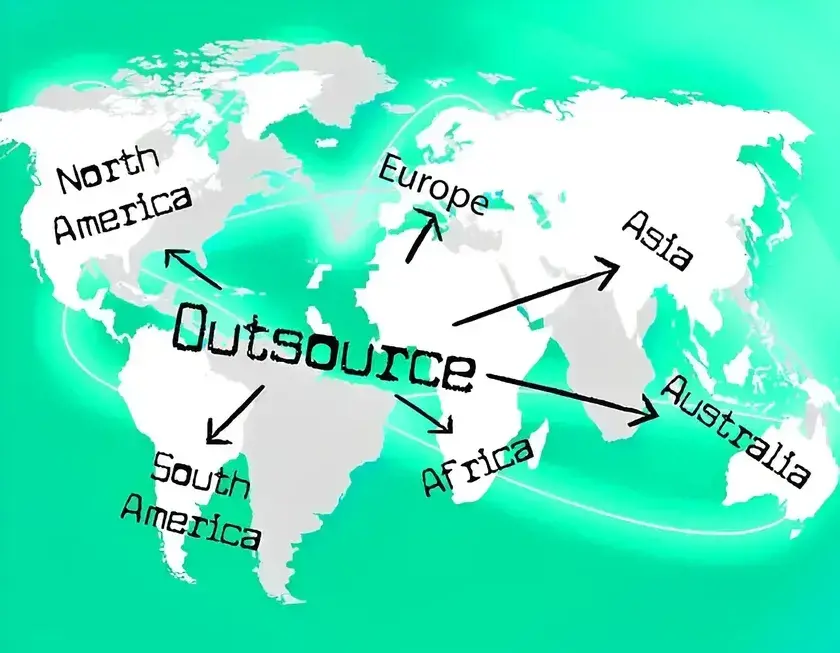 September 23,2015
Despite having emerged from the traditional recruiting system, RPO is, in many ways, different from its embryo. Similar to BPO, where an organization transfers its business requirements to (an external) vendor, RPO is the procedural transfer of all staffing services to the recruitment agency. Whereas the service providing agency is free to assume and initiate new and modern techniques in hiring process, it is accountable to meet the client's expectations. Ultimately it renders quality candidates that suit the client's specifications and operational demands.
The reach of RPO is beyond normal Recruitment
Even then, RPO is not restricted to just hiring the candidates; RPO aims at uplifting the firm's recruitment process as a whole. In it comes the consultation services on how to retain employees, how to add value in employer branding, promoting a cultural aura within the organization that enhances the productivity and so on. Also, since the RPO service provider and the client are linked with a contract, the RPO system tries to evolve from being a merely transactional business to a more concordant, strategic and definite relationship.
While RPO industry has expanded its course in the last few years, it is still an unheard tune for a lot of companies, particularly the small or medium-sized organizations. The attached elitism that "RPO are only for BIG businesses" have restricted smaller firms to maintain a distance from RPO vendors altogether. However, this is a very narrow perception of the shining prospects that RPO can offer to grow organizations, both big and small. The general perception fails to identify the added advantages that RPOs are capable of delivering. From improving the recruitment process to reducing the costs involved, RPO is much more reliable, consistent and measurable than all of its alternatives. Let us look at a few key benefits that your organization can gain by switching to an RPO service below.
Better quality of (hired) Candidates
Often, recruiters have limited time to fill many positions, or conversely a lot of candidates to interview for just a few openings. It is not unlikely that under such circumstances for recruitment executives to miss noticing the skills or qualities that are essential to estimate whether a candidate will stay in the organization or not.Regardless of which industry you look at, such problems frequent the organization and thus you notice HRs struggling towards employee retention programs.
With an RPO vendor, however, you can expect to get more stable and reliable candidates to work for your company. RPO service providing agencies have numerous modern methods such as HRMS and psychometric analysis to predict with certainty whether a candidate will stick to your business or not.
Special attention to employer branding
Employment branding is highly dependent on the recruitment process. Better your recruitment strategies, higher is your employment branding in the market. RPO helps you in improving your employee quality by getting you the best talents available from the global workforce. This in turn attracts many other potential candidates to your company thereby initiating a vicious cycle towards excellence and greater efficiency.
Measurable Deliverables
"What can't be measured can't be improved." RPO industry takes this seriously to deliver to your business a quality rich bunch of candidates. No more extending the deadlines, or compromising on your desired skills! You can get all of your recruitment needs met with a suitable RPO providing company without any hassle.
Increase your Return on Investment
RPO is the best solution for your recruitment needs as it reduces the costs involved. The recruitment process involves many intermediary agencies that facilitate the process as a whole. This will amount to paying commissions to every party involved. In contrast, you get all the services on a single platform that is the RPO agency itself. A professional RPO vendor devised strategies to reduce the time needed to hire and the cost per hire. Embracing the accountability of reducing cost via shared risk, RPO integrates the recruitment process to your operational demands.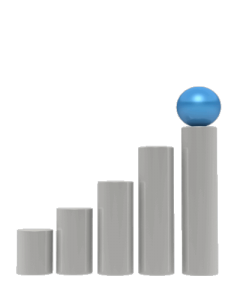 As a whole, RPO is beyond just reducing costs or adding more skilled employees to your organization. Utilizing the industry-tested and modern techniques used in the recruitment sector, RPO adds immense value to your organization's employee section. You can avail all the advantages without involving the workforce in the process. Focussing on long-term benefits, RPO also aims at improving candidate experience and promotes your employment branding. You save time, money and workforce by outsourcing your recruitment to a suitable RPO service providing vendor.