All Blogs
Recruitment Process Talent Acquisition
NON-MONETARY PERKS AND BENEFITS FOR CANDIDATES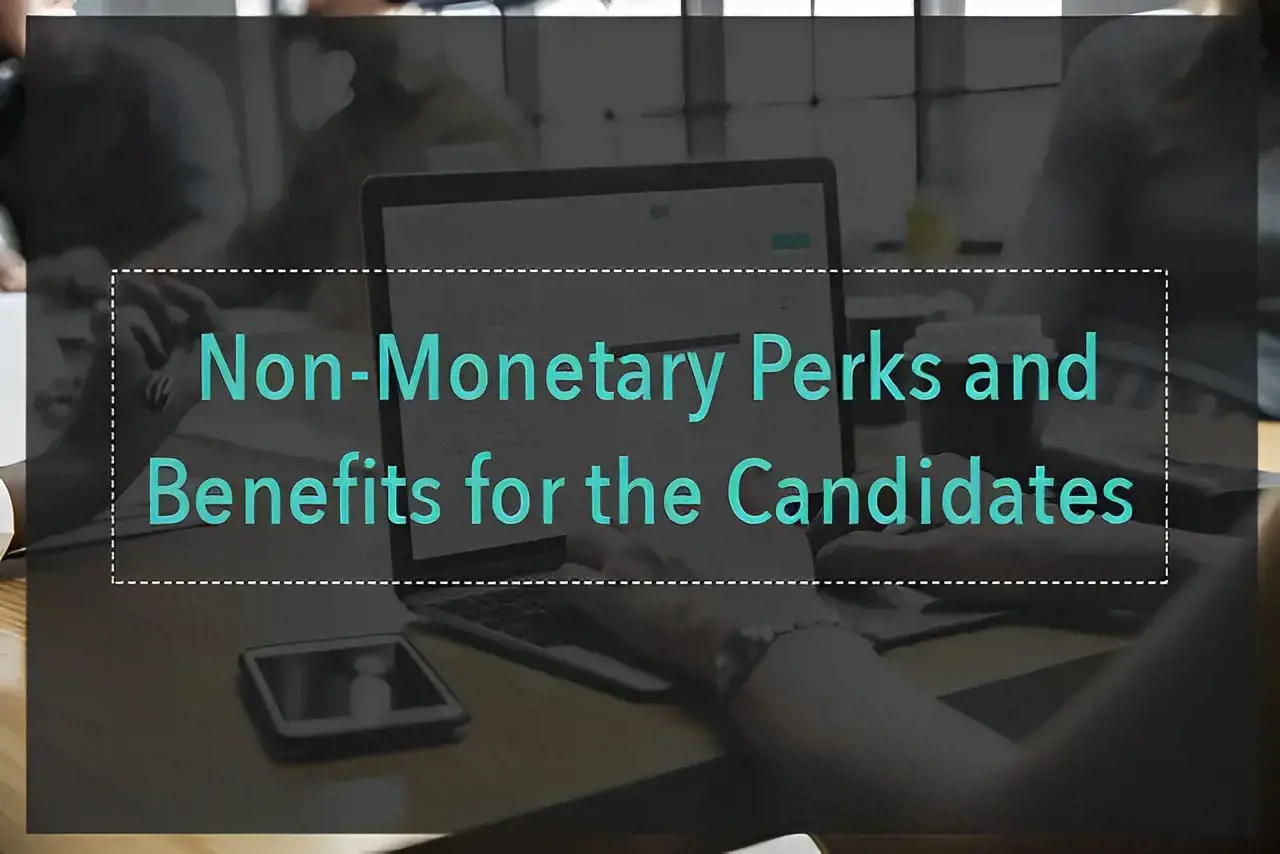 May 14,2018
When your candidate is on the verge of saying yes (or no) for the job, it is the non-monetary perk which could get you the deal. Non-monetary perks are considered significant, and they weigh a lot while the candidate is in dilemma of whether or not take up your offer. These non-monetary perks give you a lot of benefits as well. You can bargain with the candidate regarding the salary, and in return, you can offer these perks. After all, you would not like to lose a good candidate because of an unattractive offer. Also, you don't need to sweat for talent acquisition anymore. You can outsource your recruitment process through collar search.
What are non-monetary perks and benefits?
Although perks and benefits are often used interchangeably, there is a slight difference between these two. Benefits stand for a non-wage compensation that would have otherwise cost the employee some amount. On the other hand, perks are in addition to the employee's salary. At the time of recruitment, these added benefits can give you leverage to impress the employee.
These perks and benefits are often defined as non-monetary, but that is not the case in reality. The company spends money on these benefits. But it is not necessary for the company to offer a fat salary package to lure your candidate to take up the job. Employees often prefer an increase in perks and benefits rather than an increase in the salary. So in future focus on providing convenience to your employees instead of tempting them with higher pay.
Here are some non-monetary offers that you can propose to your employees:
Flexible Work Schedule
Since the world is connected to the internet, you can always offer your employees to work flexibly. It will give employees an opportunity to have a work-life balance without violating their integrity towards work.
Paid Leaves
The employees should be offered paid leaves for a few days so that they can take some time off and rejuvenate themselves. It is a small step towards a considerate company that cares about the mental health of its employees.
Health And Wellness Programs
The company should take care of the physical and mental health of its employees. You can offer health insurance, mental health workshop or even some fitness and stress relieving activities on the weekends.
Education and Career Development
The company should encourage the employees to develop their learnings and skills. If an employee is interested or they have potential to grow, then you should finance their education. Similarly, you can give your employees training and workshops. These skills eventually benefit the company itself.
Affordable perks:
There are some perks which will cost you very little or almost nothing. At the same time it will increase your employees' satisfaction:
Celebrating birthday/wishing anniversary

Bring your dog/cat to work days

Casual dress policy

Providing coffee and light snacks

Games and activities
These perks and benefits make the employees content. It increases the quality of work, workplace environment and boosts their morale. Companies who pay added benefits to their employees tend to have motivated employees who achieve higher goals. The employee retention rate is also higher in such companies. It is a way of giving value to the employees.